Team extension and staff augmentation
Flexible scaling with staff augmentation service
Sometimes, the deadlines are missed, the teams are underperforming, and the mastery of new technologies takes ages. Reinforce your capabilities with our domain expertise and let our seasoned team players bring your ideas to life. Extend your team to fill any gaps while increasing productivity and output.
Broaden your development capabilities with the help of IT team augmentation service
Consulting / Staff Augmentation with Altamira
Key prerequisites for IT staff augmentation
01
Skill gap bridging
02
Scalability and flexibility
03
Shortened time-to-market
04
Risk mitigation
As part of our staff augmentation services, you can strengthen the existing teams with niche expertise.
Scale your workforce up or down quickly in response to project demands, market changes, or other factors. Team augmentation provides the flexibility to adjust team size without the long-term commitments of hiring full-time employees.
Bringing in additional resources can accelerate project timelines, enabling quicker delivery and faster time-to-market for products or services.
Team augmentation helps mitigate risks associated with project overruns, skill shortages, or employee turnover by providing a buffer of external resources.
How does Team Extension model work?
Strive for excellence with Altamira
At Altamira, we have an exceptionally qualified team of software and web developers, backed up by experienced project managers. Hiring the right specialists has always been our top priority, and our success is based on the competence and creative power of the people we hire.
We provide the highest quality team extension and staff augmentation services
01
Cost-effectiveness
02
Easy integration
03
Talent
It's one of the possible ways to save money on software development, but keep the quality on a high level. Staff augmentation may be cheaper than software outsourcing, making it perfect for companies with in-house tech expertise who need to cut expenses.
You cooperate with an IT vendor that provides you with developers. These specialists join your existing development team but are employed by the vendor and use the vendor's infrastructure.
With Altamira, you can strengthen your team with our software developers (front-end, back-end, mobile), QA engineers, DevOps specialists, UI/UX designers, and project managers.
Custom Mobile App for Dog Owners
Modern technology can help owners care for their dogs and keep them safe. GPS tracks and saves dogs' history for their whole life, easily transfers it to new owners and ensures the security and detectability of the animal.
Read case
Patient Care App
The mobile app aims to present ways to help patients with chronic diseases and, at the same time, monetize the app by selling data collected directly from patients, which is of significant value to pharmaceutical companies.
Read case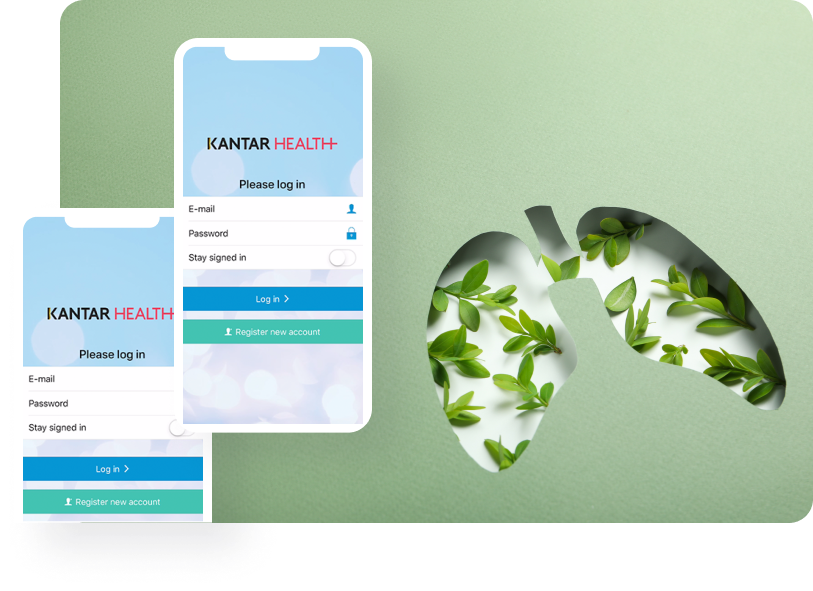 Point of Sales Saas Solution
Zemp is a multifunctional Point of Sales mobile app that helps retail companies to manage orders, check inventory and stock count, generate employee reports, perform convenient transactions, and see sales reports.
Read case
All-in-one Solution App for Local Businesses
A native iOS and Android app that connects neighbors and helps local businesses to grow within local communities. Bestyn includes posts sharing, private chats, stories and built-in editor for their creation, and tools for promoting local businesses.
Read case
What is the difference between staff augmentation and services?
Staff augmentation is a model where external specialists are hired to reinforce a company's existing workforce, usually on a temporary basis. This approach allows businesses to add specific skill sets to their teams as needed, without the long-term commitments of traditional hiring.
On the other hand, outsourced services involve entrusting entire projects or business functions to staff augmentation companies. This can include anything from IT support to customer service operations. Unlike staff augmentation, where the external staff works as part of your existing team, outsourced services are managed and executed independently by the team augmentation service provider.
What are the different types of staff augmentation services?
There are several types of team augmentation services, each catering to different business needs:
Nearshore staff augmentation is the type of outsourcing IT talent from neighbouring countries or the same region as the parent company.
Offshore staff augmentation is great for hiring temporary technical talent globally. This remote team is managed on the client's side and focuses on specific objectives.
Extending a team with staff from the same country or a nearby region is called onshore staff augmentation.
Contact us to identify what type of staff augmentation will work best for your project.
How much does staff augmentation cost?
The cost of staff augmentation varies widely based on several factors, including the skill level required, the project duration, the staff location, etc. Contact us to get more information about the costs of staff augmentation for your specific requirements.
How does the staff augmentation process work?
The staff augmentation process typically involves the following:
Clear definition of the skills and roles you need to augment
Selection the best option among reputable IT staff augmentation companies that aligns with your requirements
Candidate screening as part of the final selection to ensure a good fit
Onboarding the staff into your team, similar to new employees
Management and oversight of day-to-day tasks and overall project involvement.
Contract completion or extension
Looking forward to your message!
Our experts will get back to you within 24h for free consultation.
All information provided is kept confidential and under NDA.