The explosive growth of IT industry has created a severely competitive environment among business owners of all levels. In 1989, when Eastman Kodak made the prominent decision to outsource its company's IT operations, there were only a few large software vendors to choose from. Thus, organizations had to split their operations and outsource them to different software suppliers. Thus they did not lose much money when IT services suppliers did not cope with the tasks or the quality of service was unsatisfactory.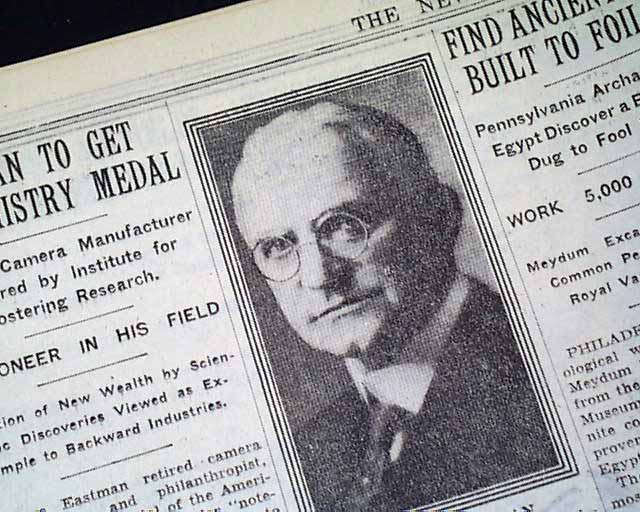 Almost 40 years have passed since that time, and many things have changed and improved. And today outsourcing IT department provides business owners with a variety of benefits and new business opportunities allowing them to concentrate on core business processes.
According to the Whitelane Research and PA Consulting report,  two thirds of organizations plan on increasing or maintaining
IT outsourcing
in the next 2 years. And it is not much wonder, since it has numerous benefits for businesses of any sizes.
In general, outsourcing is sub-contracting an outsourced service provider to handle all or part of a company's IT systems and tech functions. These functions may vary from company to company depending on the size, budget, needs, and expertise of the in-house team. You can either outsource the whole IT department, hire an outsourcing development team to perform certain tasks, or fulfill the lacking in-house expertise needs.
Signs telling it is the time to outsource your IT department
you see that your internal IT department employees lack the skills, knowledge and expertise to cope with the tasks;

you need to lower the expenses and save the company money spent;

you need to focus on critical business processes instead of managing your internal team;

when you face numerous challenges due to rapid business growth;

when you have to dedicate more time to admin tasks.
Internal IT Department vs. Outsourced IT
Business owners are typically requiring extensive information technology solutions for their business operations. Even small companies need devoted personnel who can handle security and ongoing network assistance.
Many companies have to employ specialized staff. The decision to outsource or manage IT needs can be challenging. Thus, there are always two choices with advantages and disadvantages. Let us compare the outsourced IT department with the maintenance of the in-house team.
Why do you need to outsource your IT department?
Developing an IT department in-house is often a difficult undertaking. IT departments require extensive investments to monitor financial processes and financial data as they occur. It is also possible that you need personnel for the maintenance of the infrastructure. It can turn out to be expensive for small and mid-sized businesses that can't afford it. Even if you are able to implement an IT system internally, you might prefer to completely outsource to an expert IT company.
Reasons to choose outsourced IT department rather than in-house managed services
It allows keeping expenses of the IT department under control;

Considerable reduction of in-house IT costs;

Protect your business from malware, hackers, viruses;

Your business will stay ahead of competitors by being aware of new technologies and trends thanks to outsourced IT services;

24/7 maintenance and monitoring to keep your computers, servers, and systems up and running;

Your team can focus on the things they do best.
Step-by-step guide on the best approach to outsourcing your IT department
Finding the appropriate outsourced IT company can be challenging for a variety of businesses. Why do IT managers need IT support for their businesses if the budget doesn't allow it? 
Outsourcing IT is a good choice. There's no one company in the world that is perfect for everything. Outsourced services can help save time and improve your IT infrastructure. This guide provides a complete overview of IT outsourcing.
Successful outsourcing of the IT department is impossible without a solid plan. The right outsourcing strategy will help to hire the right software development vendor, able to cover your needs and satisfy requirements.
How to outsource an IT department
Here is a short, but informative guide helping to plan the IT services outsourcing process containing all the important details which should be taken into consideration.
Set realistic and achievable business goals
To choose the right outsourcing company you need to clearly state your needs. It also will help to choose the right staffing model. It will mean – increased productivity, a good price-quality ratio, and streamlined business processes.
Determine the tasks you want to outsource
As is often the case, outsourcing companies are specialized in providing certain types of services and technologies. Choosing the best experts in their field defines your real needs, judging from the size of your business, available budgeting, and lacking expertise.
As each business has dynamic nature, you need to take into account all the planned and unplanned expenses while dealing with outsourcing. You need to consider various business scenarios.
Take into account the current IT company staffing needs, consider unforeseen expenses due to possible hidden costs, downsize of a team or the urgent need for scaling.
Prioritize your needs to choose the right outsourcing model
Various cooperation models exist. It's important to choose the one suitable for your particular case since it will allow bringing the lacking experts to the job quickly and efficiently, increase productivity, avoid the waste of time and resources, and bring additional value.
Risks you should take into account when outsourcing your IT department
Lack of control 
You should understand that while choosing to outsource, you will lose full control over the development team. However, it will be a benefit, in case you approach the choice of the partner responsibly.
Quality issues
You cannot be 100% sure of the quality of the result. However, if you see the commitment of the vendor to previous clients and the ability to quickly react in critical situations, you may be patient.
Legal issues
Ownership, employee issues, taxes, and regulatory compliance are some of those problems which can be faced during the outsourcing process. However, if explored early by an experienced partner, they will not affect the flow of the cooperation.
Low starting prices
Some software vendors offer unrealistically low starting prices to attract new customers hoping to reduce expenses.However, with the roll of service tickets, prices are increasing and clients have to pay high fees.
Confusing infrastructure
Public companies often provide only cloud infrastructure with no dedicated IT team to run, secure, and maintain it.
How to choose the right partner for outsourcing your IT department
Define your outsourcing needs
It is impossible to find an ideal outsourcing partner, however, you can choose the loan criteria that will help to involve the best vendor in your particular business case. The main factors that should influence your choice:
Expertise

Relevant experience

Cost

Communication process

Size of the team
Choose the outsourcing direction
Exists a variety of outsourcing directions, and each of those has its benefits and downsides. East European direction has been established as a reliable and expert software vendor pool and more and more businesses outsource their IT departments to eastern European companies.
Check customer reviews and employees feedback
Social networks, referrals, NPS, and all other sources reflecting the quality of the vendor's work will serve as proof of expertise. You should partner with a vendor who will emerge into your business processes, will be eager to learn more about your company, provide ongoing support, and have high client satisfaction rates.
Best practices for outsourcing IT
Different outsourcing models exist, and you may choose the one that suits you best depending on your business needs. It will also depend on whether you are looking for experts to supplement your lacking tech capabilities. There is another factor that will influence your choice – the location of the outsourcing partner. However, if you look through the best practices for IT department outsourcing, you will be able to build sucessful and productive cooperation.
Define the scope of the project and time frames
Vendors demand accurate and complete information about the project to be able to provide the desired quality of services and be able to quote you as a fixed-price deal. Clear and realistic expectations, as well as extensive information on the project will influence the end project cost.
Build relations
The productiveness of cooperation depends on the communication established between the partmers. Good understanding and strong working ties will definitely guarantee the success of outsourcing.
Choose specific experience
Approach the choice of outsourcing partner based on his specialization. Look through the technologies the potential IT partner specializes in and research whether there are relevant success cases in the portofolio. It will help to make sure you are outsourcing your IT department to service provider with relevant technical expertise.
Altamira outsourcing services
Altamira offers the full spectrum of outsourcing services. We learn about our client's businesses and their positions within their respective markets and  take great interest in the technology we build.
We take great pride being able to contribute to the growth of client's businesses. We buld products through all stages of development from idea to prototype and real sucessful product.
Discovery stage
It is the ore-development stage allowing one to uncover the business potential, avoid pitfalls and mitigate the possible future risks. This pre-development stage includes gathering of information, holistic research and writing technical documentation to optimize costs, validate your idea and plan the future of your project.
Web and mobile app development
Our team builds high-performance, scalable, and fully featured apps that provide a great competitive advantage on the market. We build custom products for clients of any business's size.
Suitable outstaffing models
Altamira services comprise multiple combinations of team extension like outstaffing, dedicated teams, and outsourcing. A client may choose the best-suiting one based on technology needs, budgeting opportunities, and time limits.
UX/UI Design
Our team transforms the traditional view on design impressing by the laconic, but trendy interfaces. Designers create unique experiences across multiple platforms offering highly intuitive software products.
Code review and optimization of infrastructure
Code review and infrastructure optimization allow securing the smooth and safe migration to the cloud. You cna save the infrastructure code, maintain data integrity and eliminate all possible redundancies.
Cooperating with us, you get:
Client-based approach, ability to control the whole process;

Acess to the biggest Eastern European tech talent pool;

Agile project management, scrum masters on your projects;

Minimized development risks;

Rational costs distribution with no hidden expances;

Security of your data, support of NDA policies;

Transparency and flexibility of every development step;

A project that meets your requirements and fits your budget.
The management of modern IT departments demands the relevant infrastructure, computers, servers, database management systems, system administrators, tech leads and much more. Thus, it is costly, requires much time and efforts, distracts from the core business issues and long term business planning. That are the reasosns that created the popular nowadays IT service option – outsourcing.
It is unique opportunity to split company management and outsource your IT department to advanced professional and thus save costs and focus on more strategic business aspects. Outsourcing allows to pass handling of all parts of a company's IT systems and tech functions by remote team of tech experts.
Why Outsource? You will find expert knowledge. Optimize the workflow and speed up the fixing of teh technical issues. It will be easier to concentrate on something importantwhile the possible risks and ineffiencies will be sucessfully mitigated. However one of the biggesst advantages of outsourcing is lowering the company costs and geeting access to the best tech talent pool.
IT outsourcers offer advantages such as scalable operations & services, robust disaster protection, easier access for the expert subject matter team.