Booking accommodation and flights online is not new for a modern traveler. But develop a booking additional services via mobile apps is an upcoming trend. Surely, traffic from mobile travel apps is still much lower than web traffic, but it's growing little by little. Statistics say that total revenue from travel sales made using smartphones has grown by 105% for 2018. And it will only increase over the years. In the meantime shares of mobile and desktop sales are going to equalize by 2021. 
The largest revenue-generating industries in the world are Travel and Tourism. We move into the future and the distance and time spent traveling is becoming shorter. Currently, the customer's needs are increasing every day and it becomes ever more to meet the standards and expectations as well as the ways to get in touch with a hostel and get a quick response. A hostel app development can resolve all these issues.
Hostel app helps with a lot of factors like the quality improvement of service and employee productivity, ordering room service from the hostel menu. With the development of a hotel app, your business will not only improve the service and quality within your hostel, but you can also provide a worldwide convenient service for potential customers.
Are you hostel owner? Want to know how an app can boost your business?
For example, 65% of tourists who prefer booking rooms for the same day, do it on the go via mobile apps for iPhone and Android. At the same time, 30% of all travel bookings are made via mobile devices. So, hostel app development might be a good strategy to boost your PG business.
What are the benefits of hostel booking app development?
Mobile users aren't just watching photos on Instagram or reading tweets. They are also using their smartphones to plan trips and other things. 38% of smartphone owners have used their devices to plan journeys while 60% confirmed they have downloaded travel apps.
Now it's clear enough that the hospitality industry needs mobile development in order to succeed, as well as needed websites once. Since many hotels, youth hostels and restaurants have already started to use mobile apps for the client's engagement, why wouldn't you do the same?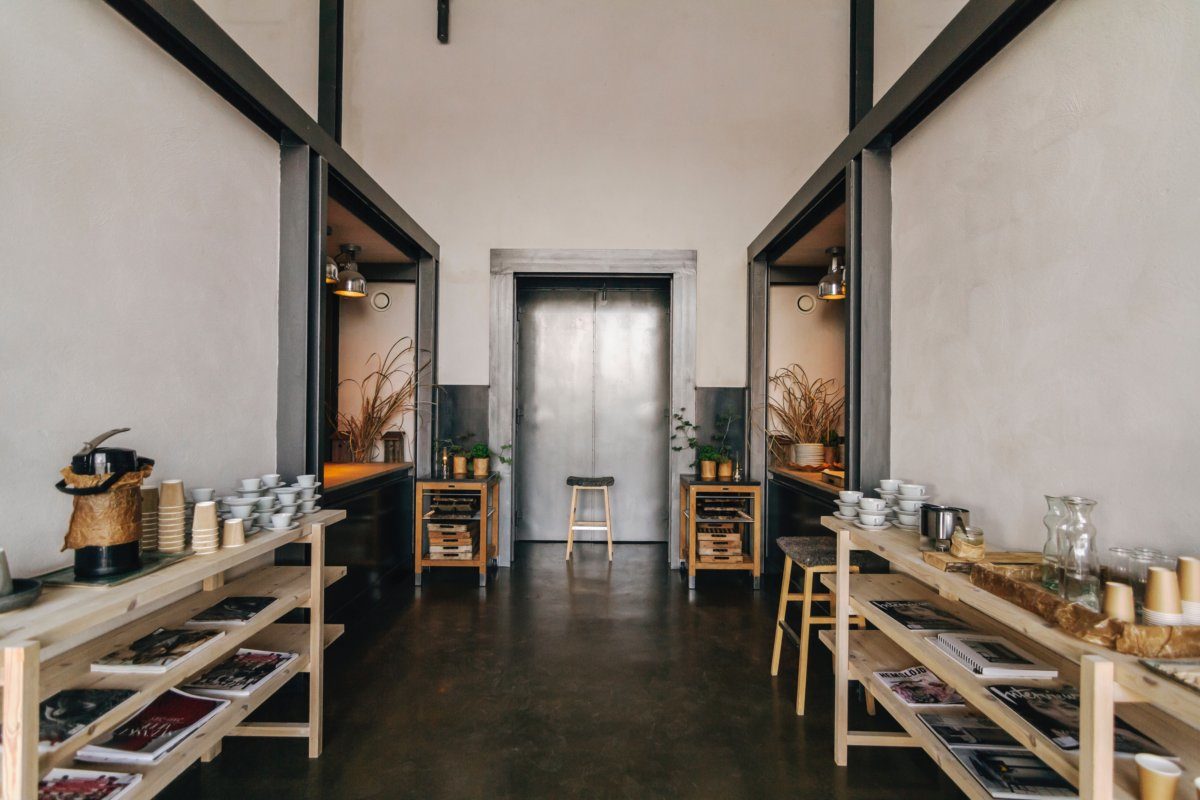 Photo by Jørgen Håland on Unsplash
Benefits of hostel mobile app For Guests
Let's try to look at hostel apps find the main advantages from guests' point of view:
Easy check-in and check out. Imagine that you have arrived late at night or vice versa want to leave early in the morning. Unfortunately, not all hostels and even hotels provide 24/7 services and receptionist might be absent at his working place. But thanks to the power of the mobile app, you can make your check-in in a few taps and get the key to your room from the locker, that will open as soon as you finish registration.
Easy payments. The same thing turns out when you make payments. If you want to pay via credit card, why should you wait for the receptionist if you can do it directly in the hostel booking app? By the way, payment gateway can be easily integrated into an existing Android or iOS app.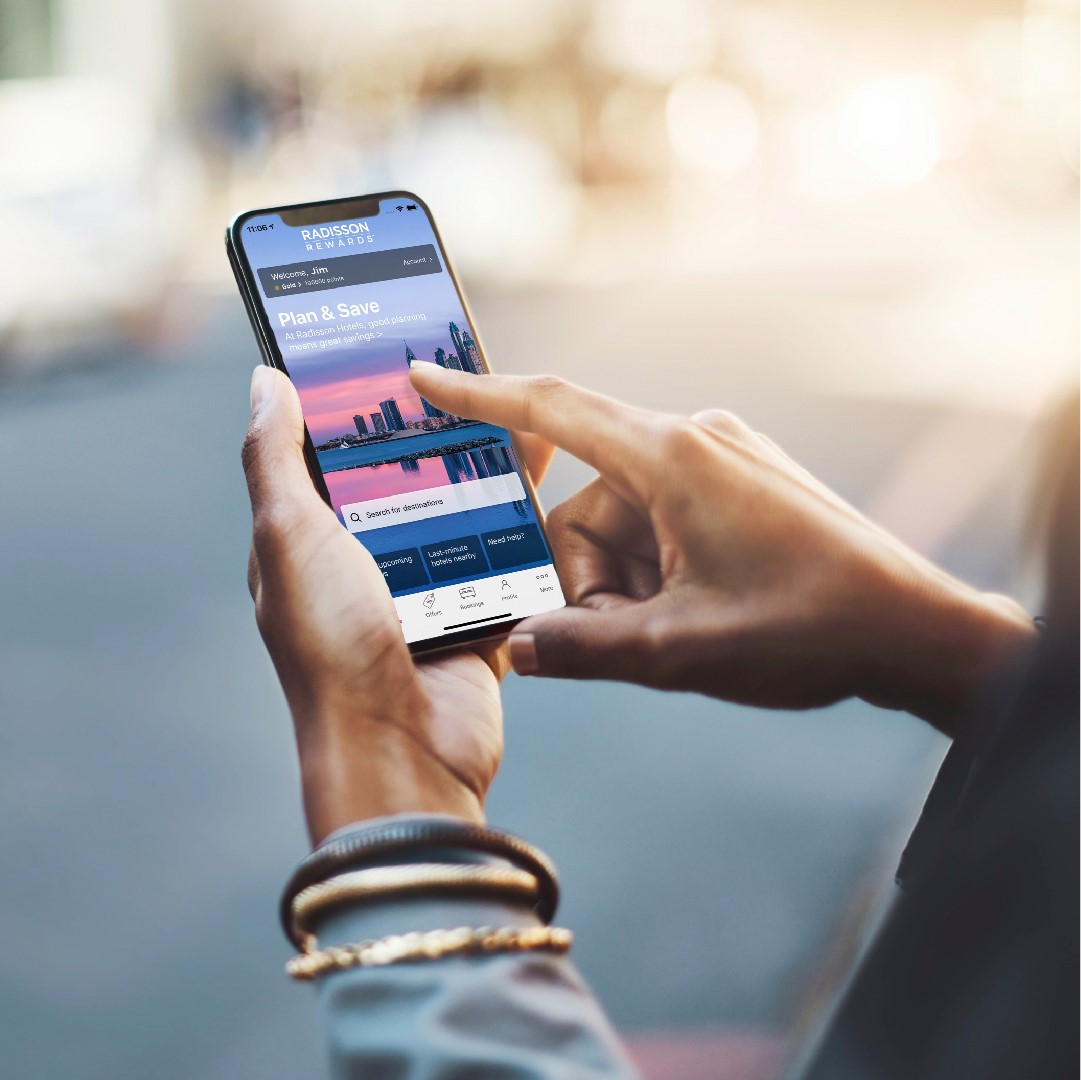 No middle person. Previously, you had to contact the travel agent to find accommodation for your trip. And you overpaid. Or you decided that you can find a room using services like Booking, but the truth is you also overpaid. But when you book a bed or room in a hostel directly through an app or a website, you are not paying any agent commissions and that is very handy for a budget traveler.  
Real reviews. When a hostel app has a direct connection with other well-known services like Trip Advisor, guests can read the real reviews. Recent research shows that the key factors in choosing accommodation for 86% of travelers are online reviews or posts on TripAdvisor.
All travel information in one place. When you are traveling light, the hostel app is the perfect solution to keep the most important information in one place. Offline access comes in handy when you have just arrived on spot without any WiFi connection. Moreover, if an app includes any extra services like bike rental, tours, or ordering breakfast, it becomes your personal pocket assistant.
Have a brilliant idea of a hostel app?
A tour guide the hostel guests. Similar to Google Trips, your app can provide the guests with the tips and guidelines about where to go to eat, what attractions to visit, and the best sights to see in the local area. It's a great combination with an interactive map to ensure your customers don't get lost and can better plan their schedules.
Effective guest loyalty program. A hostel app can provide your guests with some benefits/points for the particular actions they take on the app. For example, inviting a friend to download your app or sharing the app in the social network. Also, the app can gather feedback after the customer's visits. If you see an opinion that's non-positive while the guest is still at the hotel you have the opportunity to resolve the negative feedback and change their opinion.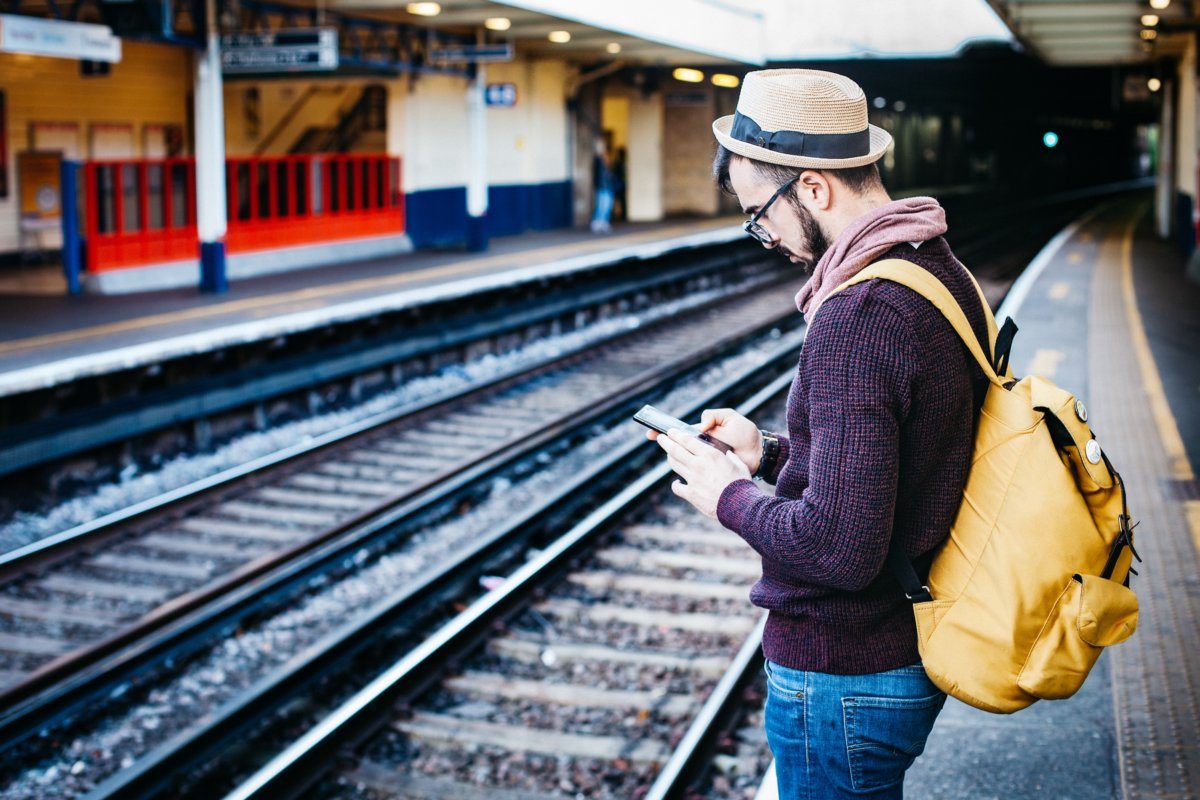 Photo by Clem Onojeghuo on Unsplash
Benefits of hostel mobile app For Owners
Investing money in building a mobile application for your hostel has to bring tangible results and empower your Paying Guest business. So, what benefits do mobile apps bring to hostel owners?
Automatization. Together with building your own hostel management system you can organize and arrange all the processes, from booking rooms to payments and check-ins. The common practice is connecting the hostel app with the website and integrating third-party services, to reduce the work of receptionists and the number of possible mistakes. That means you can see all the details of your guests, room availability, and manage the whole hostel using one software solution.
Tracking more customers' data. With an app, you will have access to guest information and behavior characteristics across the booking journey and during their stay. Data is one of the most powerful tools at your disposal when developing pricing or marketing strategies because it allows you to make accurate predictions and informed decisions.
Ability to make payments through your hostel app has a lot of benefits: Ease making a payment for your customers and interact with them, you can increase conversions and turn these customers into loyal brand advocates. Increase the speed of checking customers out. Reduces expenses. Mobile payments eliminate the need for you to purchase expensive point of sale equipment by simply converting your mobile device by using a card reader or app. It also reduces the cost of paper and ink since you can email or text receipts to your customers instead of printing out paper receipts. Access to Actionable Data. The payments can also provide customer data, such as how frequently they shop at your business, how much they spend, and what their preferred payment method is.
No, the time of development depends on the complexity of your project and the features that you won't implement. The average time of mobile app development 3 – 9 months. To get the exact time to convert your app idea into reality, you can get in touch with us.
It's a good practice when the development company provides you maintenance during the first several months after the app is launched. Consider this fact when you will look for an app development team.
Real-time updates. When you are working with multiple partners like Booking, Expedia, and others to sell rooms, it might be tricky to monitor how many bookings do you have. The result of such a messy system can be an overbooking problem – the most hated situation for tourists. But fear no more. Now you can integrate a website or mobile app to be aware of room availability.
Promotion. Promoting your hostel via email marketing is a good strategy, but what if you also add push-notifications? You can also quickly notify guests of special promotions and hot deals. This way all requests will be organized and automated, making life easier for everyone.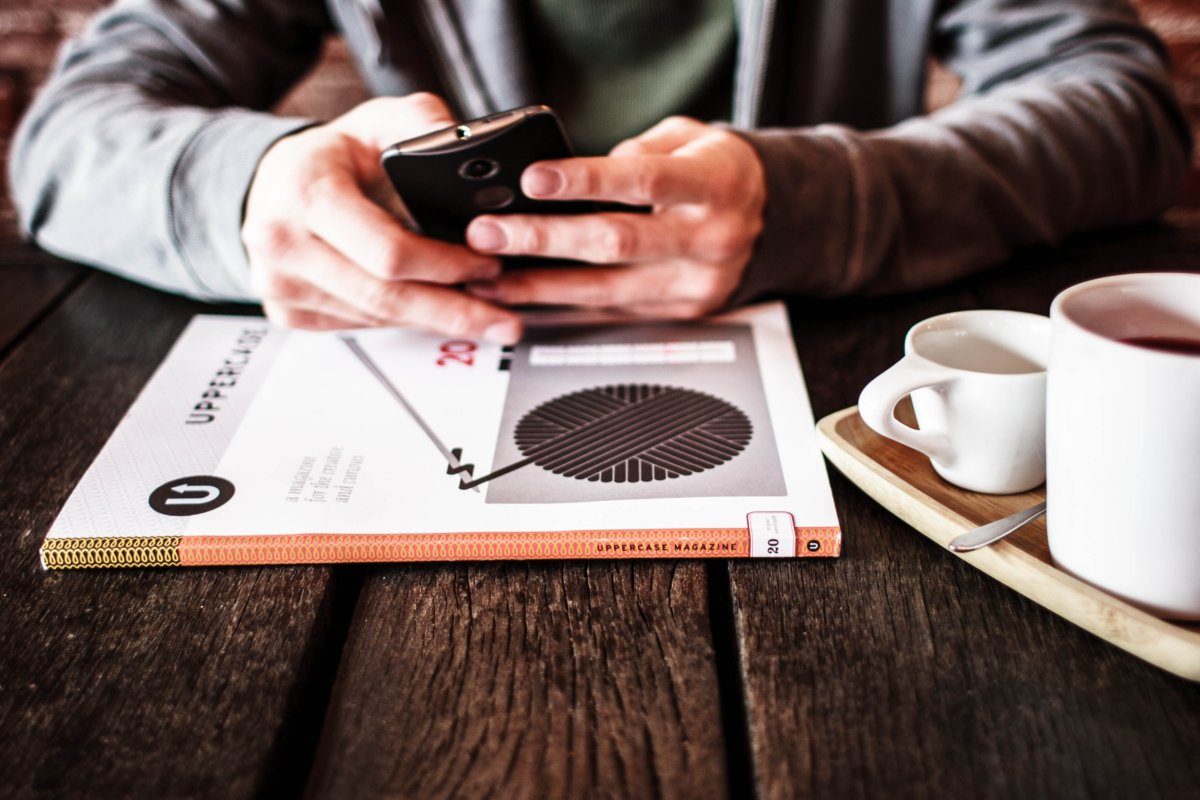 Photo by Maliha Mannan on Unsplash
Extra services. Hostel owners can also enhance the guest's experience by getting in partnership with local services. For example, booking a table at a cafe around the corner, booking a city tour or bike rental is what an average young traveler wants to see in a hostel app. Adding these additional features to your app will not only satisfy your customers' needs but also increase revenue.
Unlimited access. We can bet you don't always work from the office, or maybe you don't have one. But what you can have any time – is access to your hostel management system (HMS). Connecting your software to cloud services, enter the dashboard, and manage your business whenever you are. Mobile app developers advise using cloud services as also prevent information loss because of computer breaks, so you can be sure all your data will be safe.
Features to fall in love with the users with Your Hostel App
Do you remember how to speak with people in real life because we are used to using Tinder, Facebook messenger, Insta direct messages? Have you ever wanted to have real social travel experience and meet new people, but it turns out that you're a little too shy to start a conversation in your hostel?  
The chat can be a great feature of your hostel application. It allows you to chat with other travelers who are staying at the hostel. It's an easy way to start a conversation and swap tips for your trip! Users can plan a party, share local secrets, or decide what to cook for dinner! The chat is an awesome way to get talking to mate, like-minded travelers.
The best feature is an opportunity to start using the chat of the hostel app 48 hours before the user stays.
The digital notice board is a part of the app where hostel owners can post messages and information about events and things going on in the hostel. Everything from a BBQ on the terrace, to an organized bar crawl, or even the times of the hostel bar Happy Hour, will be listed on the digital notice board to ensure that you get the most out of your trip.
Have you ever wanted to speak to your hostel neighbors? Or maybe you feel troubles in a local market trying to buy milk but with your "leche" and "vaca" and in the end, you are walking home your new pet cow?
It is precious meeting new people, chatting with locals, and befriending travelers so you can make it as easy as possible with a feature that allows you to translate between languages. This feature can be realized as selecting the language the user wants to translate to and from, and then start speaking.
The cost of building an app like Hostel Tonight
The cost varies from a basic Web App ($5,000) to a complex App ($55,000). Do not expect a professional app development agency to tell you the exact price of your product out of the blue. There is no such thing as a price list that can help you calculate the cost of developing an app.
Conclusion
Hostel management system development is not the brand new idea, but still promising. If you want your business to stand out and bring undeniable benefits for your clients, consider adding the listed features to your hostel booking app. These insights will enhance the traveler's user experience as well as your competitiveness on the market.
Want to hire our experienced team to get the best out of your hostel management app?