The fintech market is rapidly growing, continuing to adopt the latest technologies in fintech apps. The needs increase due to these innovations, and they expect more new solutions to cover all these requirements. 
Fintech market overview
The main goal of fintech solutions development is to renovate the traditional financial services and operations using contemporary technologies.
Currently, most banking institutions lean towards providing investment services in building and integrating fintech apps into their workflows to automate financial processes and provide their excellent management for banking workers and their customers as well.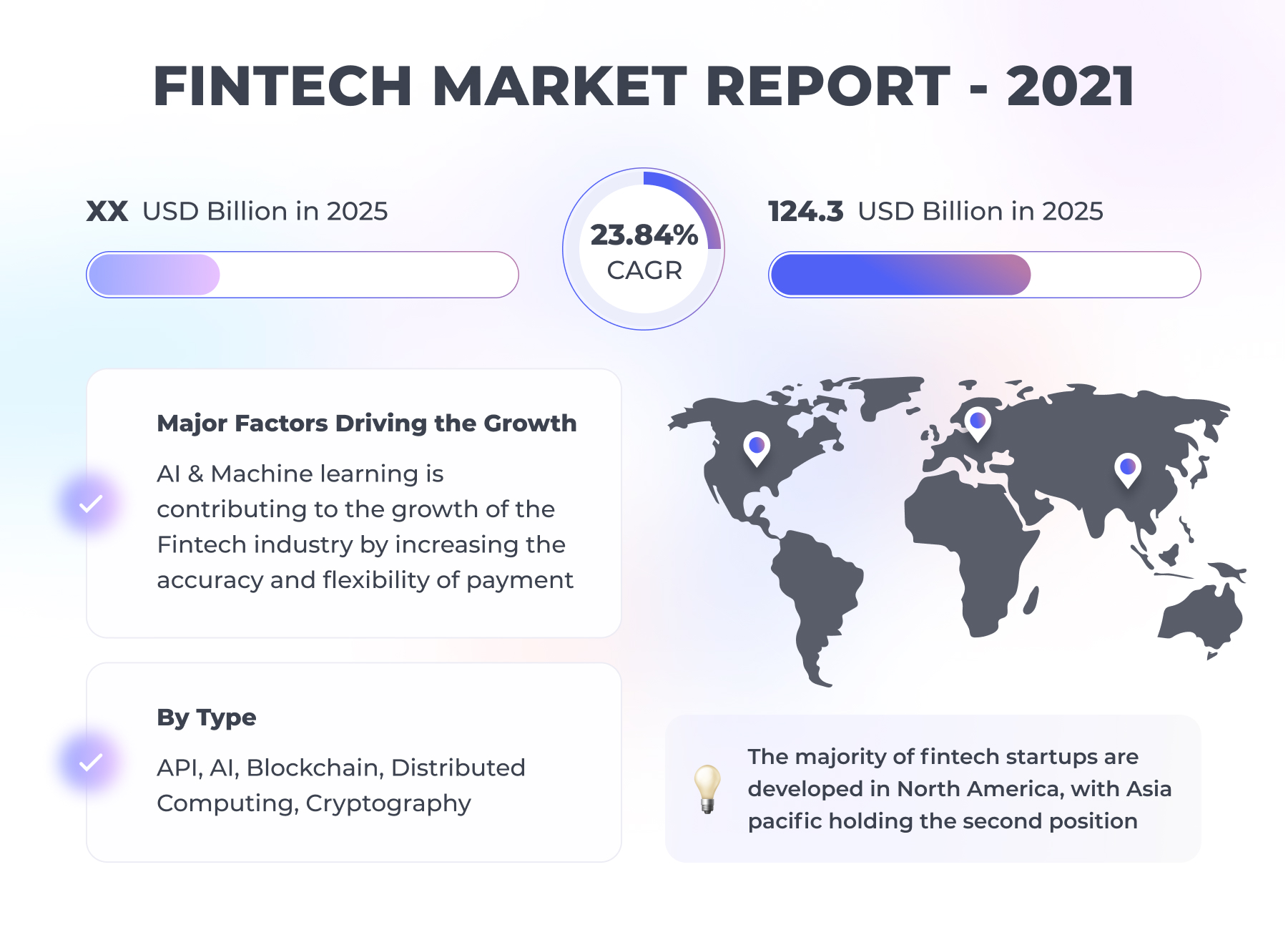 Online POS payments are constantly increasing, particularly as customers prefer to make payments via their smartphones. The fintech solutions development serves as the booster for the growth of banking facilities and helps forecast the required strategy to develop and raise the income. 
The fintech apps introduce the most innovative technologies in the financial industry, particularly Artificial Intelligence (AI) and Machine Learning (ML). These tech trends bring financial services to a new level by providing flexible payments, crediting, and other operations. Among the innovations introduced in fintech solutions development, we would also like to note the integration of diverse APIs, robotic process automation, distributed ledger technology, and others. 
Requirements and regulations to fintech apps
The U.S. is considered to be one of the main centers where fintech solutions are densely used at finance and banking organizations. Although there is no united framework that could regulate the fintech app activities, fintech software development is measured and regulated by international and local laws. To apply technologies to your banking organization, you need to follow a set of official rules and get a range of permissions related to private data security mostly. 
The range of regulations depends on the specific state or town, for example, US Anti-Money Laundering regulations (AML), Financial Modernization Act, etc. However, there is a list of the obvious U.S laws that are tasked with regulating fintech development. 
Federal Deposit Insurance Corporation (FDIC)
This corporation is responsible for analyzing and managing the federal financial organizations to define their levels of security and protect customers and their private information.
Office of the Comptroller of the Currency (OCC)
This organization controls all banking facilities – national, foreign, and fintech companies that provide financial services.
Securities and Exchange Commission (SEC)
SEC aims to regulate and protect investors, brokers, exchanges, dealers, and so on.
Commodity Futures Trading Commission (CFTC)
CFTC is tasked with protecting the customer funds by regulating the derivatives market including brokers, swap dealers, currency dealers, and COMEXs.
Consumer Financial Protection Bureau (CFPB)
CFPB supervises the organizations that offer financial services by detecting fallacious and abusive actions in order to protect customers from being frauded.
Financial Crimes Enforcement Network (FinCEN)
FinCEN is responsible for gathering and reviewing information about financial services and transactions to detect local and international money laundering and other financial criminal acts.
Financial Industry Regulatory Authority (FINRA)
FINRA manages the registered brokers, their financial activity, and crowdfunding in order to protect investors and their funds.
Get in touch with our fintech experts
We are aware of all the required compliances for your fintech solution development.
Features for your fintech solution
The fintech application can be integrated with the range of features your financial facility requires. Although, some requirements are obvious to consider in the fintech solutions for different types of specialization. The core requirements for fintech apps are the following:
Security – any type of financial organization seeks for the highest level of protection of their internal processes as well customer private information and money, fintech app security is regulated by the laws we aforementioned in the previous point which are being constantly updated;
Compliance with all official laws and regulations that so the single framework for the fintech apps could be created and implemented;
Data-driven approach to turn a huge amount of financial data into meaningful information;
Blockchain technology – to connect the internal operations efficiently and structure financial data with the special access to this database to avoid money laundering and other malicious acts;
Product design –  intuitive and contemporary design of your fintech solution is what attracts your potential customers and is a decisive point whether they choose your fintech app or your competitors;
Risk management plan – in order to forecast and prevent any risks related to financial operations and facilitate internal processes; 
Custom report generation – helps analyze the current strategy of the financial facility and helps optimize it for the purpose of cost reduction and income increase.
Online banking app development
Where to look for a tech partner?
Fintech outsourcing software development blurs any boundaries – cultural, geographical, linguistic, etc. The huge tech talent is available to you for your fintech software development needs. It doesn't matter what country and city your future tech partner lives in as your cooperation isn't affected in this regard. The criteria that you should consider depend on other aspects of your future software development vendor. So when you are at the stage of looking for a reliable technical partner to build a top-notch fintech app, you may ask where to start this search and what to pay attention to.
Everything starts from simple surfing on the internet – all you need to type is a fintech software development and then you will see lots of different software development companies that offer their services of building custom fintech apps or different types of integrations. However, not all of these sources can be trusted.
Hence, we would recommend looking for a fintech software partner on the specialized websites related to custom software development where you can find descriptions of trusted software development companies, proven compliances and awards, real cases and client reviews, and so on. Among these websites, we would like to note:
Thematic and Q&A platforms

– here you can leave your request or question so that other users could suggest fintech software development vendors they or their friends cooperated with; in addition, you can also surf these types of websites to read about different fintech vendors as well as search for information about the software development company that you are willing to be a partner with;

Reviewal websites – these websites usually contain information about the companies related to different industries like Clutch, Goodfirms, LinkedIn; this information includes a short description of the company, portfolio, links to the company website, blog, etc., number of employees and projects, industry and functionally expertise, reviews for the previous clients, general rating and so on;
Freelance websites

– this type of website is not always about freelancing as there are many software development companies that cooperate with freelance platforms to promote their services – team extension, dedicated development team, etc. 
One more source is your colleagues or friends that can advise you on a reliable fintech software development partner. Moreover, you can just check all the websites you found on Google to read more about their services and project specifics. 
Our success cases
Here are the most bright examples of the custom fintech solutions developed by the GBKSOFT development team. Have a look closer at our expertise in the fintech software development below.  
TickerTocker
TickerTocker is a trading platform that allows traders of different skill levels to dive into trading and start earning money by trading or selling trading products. The main peculiarity of this trading app is the option of live-streaming where the most experienced traders share their knowledge, tips, demonstrate their trading activities, and communicate with other traders in online chats. This app is accessible in three versions – web, iOS, and Android that makes it universal for all users.  Due to our close-knit partnership, we succeeded to integrate the application with the following features: 
Personalized charting;
Monetization of innovative trading methods for newcomers; 
The base of trusted brokers and connection with them;
Automated trading;
Backtesting with customizable settings;
Subscription to the channels of experienced traders.
Tech stack we used
| | |
| --- | --- |
| Programming languages | JavaScript, Java, PHP, Xpath/CSS selectors, XML, HTML |
| IDE | Android Studio, Xcode, Visual Studio Code |
| QA testing | Protractor, Serenity, Cucumber, Webdriver io, Allure, Appium, JMeter, Java, Selenium Web Driver, Junit, Maven |
Private Equity
Private Equity is an extended database that contains information about different companies, their funds, investments, landings, and so on located all over the world. This information is collected and recorded from numerous sources and websites thanks to the content managers working at this firm. 
This database offers paid subscriptions for the companies that want to delegate their private information and that is how the Private Equity actually gets income. The database owner was willing to innovate their process with modern technologies and constant support from the development team to make their services of high quality and extend their abilities.
Our expertise
Apart from Private Equity, our team developed numerous fintech solutions.
Check out our blog post
dedicated to development of investment apps and trading platforms to discover all details.
Criteria to choose a fintech software development partner 
Contemporary software development companies offer so vast specters of different services and products that it becomes hard to not confuse and not to make mistakes in the selection of a reliable technical partner to build your fintech solution. You need to consider so many details from professional to personal but there are points that are must-haves for a fintech software provider and they are the following.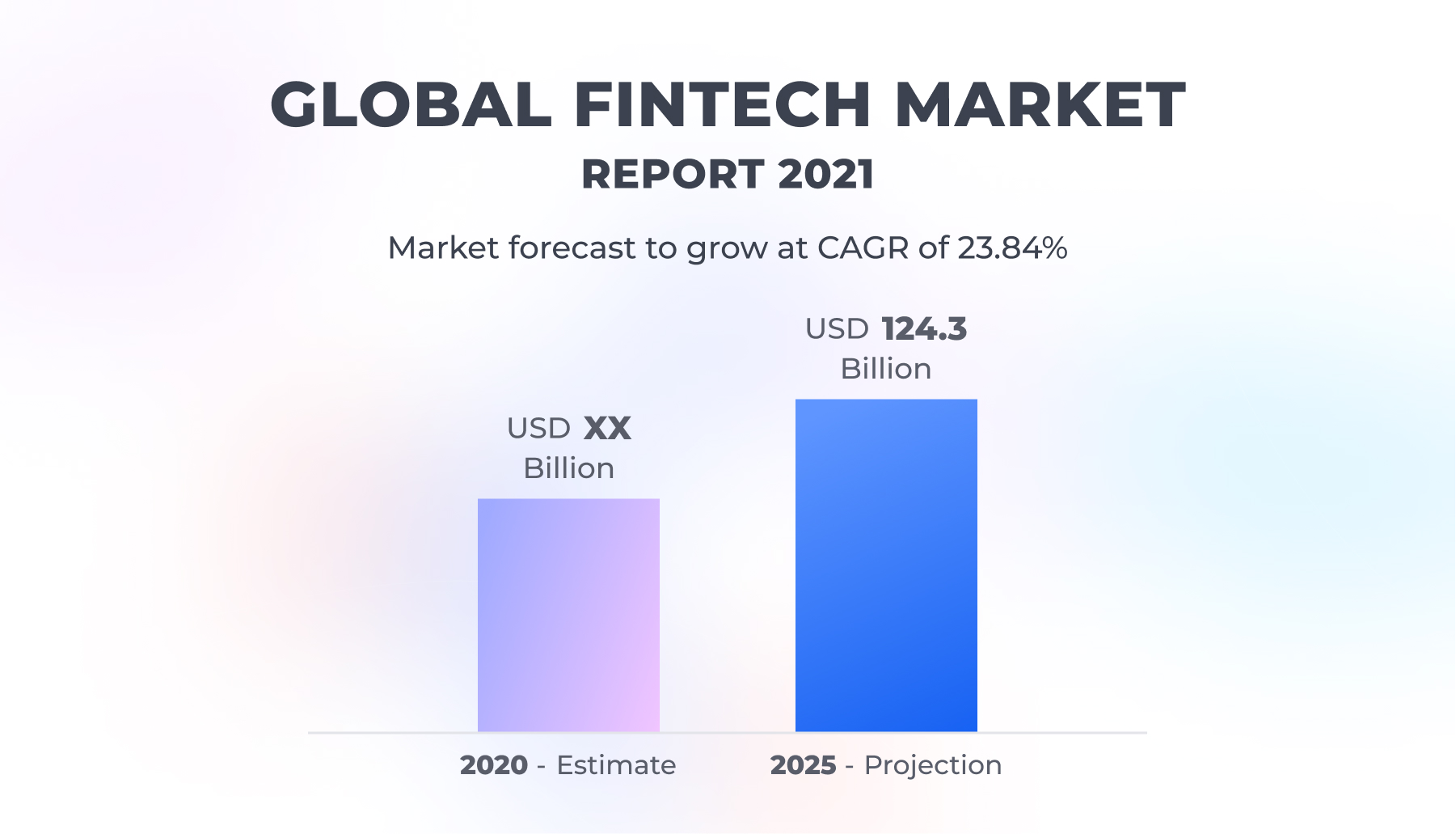 The extended tech talent pool
The fintech outsourcing tech talent pool is impressive by its size and variety of high-grade specialists. Each outsourcing software development company offers different services and their specialists are proficient in diverse contemporary programming languages, frameworks, and APIs. You obviously need to ensure that the chosen tech partner is aware of the latest innovations in fintech software development like artificial Intelligence, machine learning, predictive analytics, and IoT, meaning common programming languages are not enough to fulfill the needs of your fintech development.
Possibility to interview the development team
As a client, you are willing to be engaged in the complete process of building your fintech solution, starting from the hiring of the developers and ending with the product release. You can consult with the Business Analyst of the chosen development company or your personal consultant who is acquainted with the tech stack needed for your project if your technical knowledge is not enough to independently hire the entire development team.
In addition to the required tech stack, you can also meet each expert that will be involved in the development of your fintech app to ensure that their soft skills are as good as their hard skills so you can be on the same page.
Compliances with official security regulations
The fintech solutions development requires following all international and local official laws that we aforementioned above, and that list is just a part of these regulations. The U.S. CSBS discusses the need of integrating a single framework that would manage all fintech solutions and gather all compliances but it is still at the design stage.
Thus, your potential technical partner should not just be aware of these laws but should provide all with the proven and documented compliances, and examples of the projects where those compliances have already been applied. Without complying with these regulations, your fintech app won't be allowed to be deployed and used for many purposes. 
Risk management 
Fintech solutions development is all about security and protection of private financial information of your organization and your customers as well. If you want your customers to trust your financial facility, the risk management plan is a must to turn their will into reality. Every day criminals invent new ways of bypassing the security systems and stealing vital information from people's bank accounts, credit cards, etc. Your technical partner has to be proficient in creating the appropriate risk management plans, particularly for fintech app development. 
How can GBKSOFT help?
The Altamira fintech expertise is really vast and extended as we consider this industry is one of the most promising and growing in the modern market. On our account, there are numerous fintech solutions developed for different purposes and even areas like trading, online banking, and other kinds of business. We greatly value our clients and their requirements, especially in fintech solutions development.
We provide our clients with transparent and precise documentation, precise product specifications, and excellent project management to deliver top-notch and compliant with all official regulations fintech solutions that will do their job, be it for the personal needs of your organizations or your clients. 
FAQ
Fintech solutions development from scratch starts from about $120000 and more, depending on the requirements of your solution. If we talk about integrating or updating your existing fintech platform, it will fully depend on the amount of work for your particular case.
You need to review your potential software development partner from two angles – the first one is their experience in fintech development, technical stack, and awareness of security compliances, and the second one is the way they conduct the internal process during the development, meaning the development plan must be precisely defined, transparent and corresponding to your demands.