Text recognition or OCR (optical character recognition) was developed to reduce the time you would spend on paperwork. It is a kind of pocket scanner on your smartphone. Text recognition apps detect any text. Depending on the type of these apps they can work with documents, invoices, images, QR-codes, text from recorded and live videos. All this data is converted mostly in PDF and you will always have access to this info and, also, can structure and save it on any recorder. OCR software scans the individual lines and patterns to convert them into characters ( words, numbers).
This type of technology is growing and becoming more popular. According to the statistics 25% of the respondents from the market research industry reported the use of automated transcription on a monthly basis. Many businesses tend to use it in their work or organization of work. For example, QR code recognition apps are used in cafes, or for electric vehicles and bicycles rent. All you have to do is to put your camera to this code and scan it. 
If talking about QR codes with menus of cafes or restaurants, it gives a kind of a hidden advertisement. As you can place the stickers with QR code wherever you want – transport, buildings, streets. So your potential clients could see the menu and find out about your new place.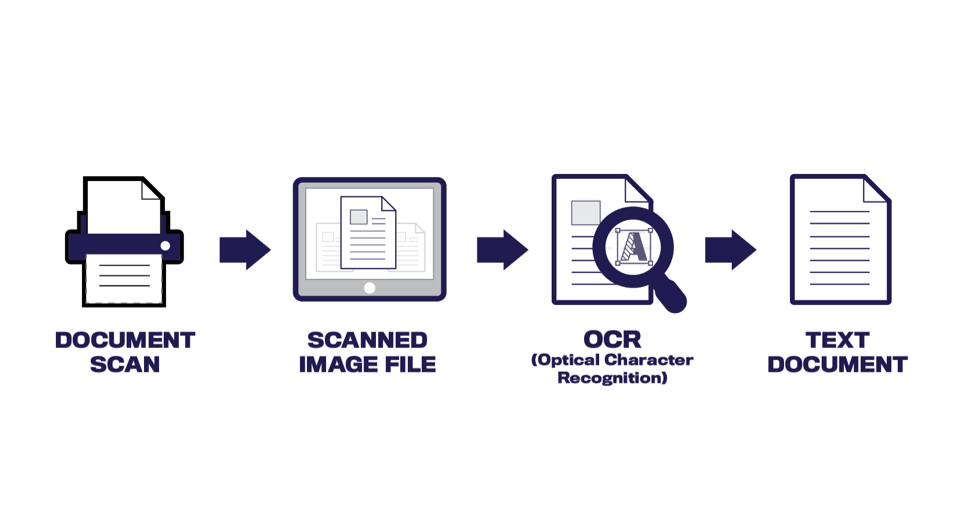 Benefits of the usage of text recognition apps
Using OCR in your business gives many advantages and benefits that optimize the workflow. 
Some of them are the following:
Reducing some costs like copying, printing or shipping documents via postman, also, you shouldn't be afraid of your papers will be lost or damaged, and OCR system replaces people who work with structuring the papers
The option of a quick search means that you can find any info in several seconds you need and it saves much time during the day
Better accuracy – as OCR is an automated process with a little involvement of human resources, so it reduces the number of errors and loss of signs
Increase the level of productivity – all data required by any worker can be found in several minutes so they don't have to waste time going to another department and searching for papers.
Improve customer service –  web or mobile storage with scanned documents can be found as quickly as possible if the client requires any of them, also, the support team member can search for it simultaneously with the call not to make the client wait and lose him/her
Easier work with documents – all scanned documents can be converted in another formats more suitable for corrections and then easily edited.
These and other advantages can be converted into options for your text recognition application. 
Want to develop a text recognition app for your business?
OCR apps
Many text recognition apps are already on the web and mobile market. However, there is enough space for new ideas and fresh solutions in this niche. If you think of developing your text recognition app, you'd better first have a look at the successful examples of such apps.
We made a shortlist of the most well-known and useful OCR that can be used in business documentation:
#1 Office Lens
It is developed by Microsoft and this solution is for mobile devices. This app detects text and makes of it recording to the storage on your smartphone. Also, it optimizes all pictures so they would be readable on different devices. You can convert your text into Word or PDF. Office Lens is available for IOS as well as for Android.
#2 PDF Scanner
This mobile app is easy to use. It has more options than just a simple portative scanner. Of course, you still can scan, detect, and convert the information you need from images. But also you can change these documents – add or delete any signs you don't need or put your signature if it is an important document. 
#3 OmniPage
It has many features like any other scanners but it has one difference. It has an automatic function of converting and sending it to a chosen storage, so you make your workflow custom. Also, it differs by the accuracy of scanning and converting so you don't have to worry about a large number of mistakes in a text. However, if you want to use these advanced features you need to pay at least $200.
Nevertheless, the market for text recognition software is developing and looking for new leaders. There are still many functions that can be gathered in the OCR system and make it custom for your business.
Want to develop your app and search for a professional team?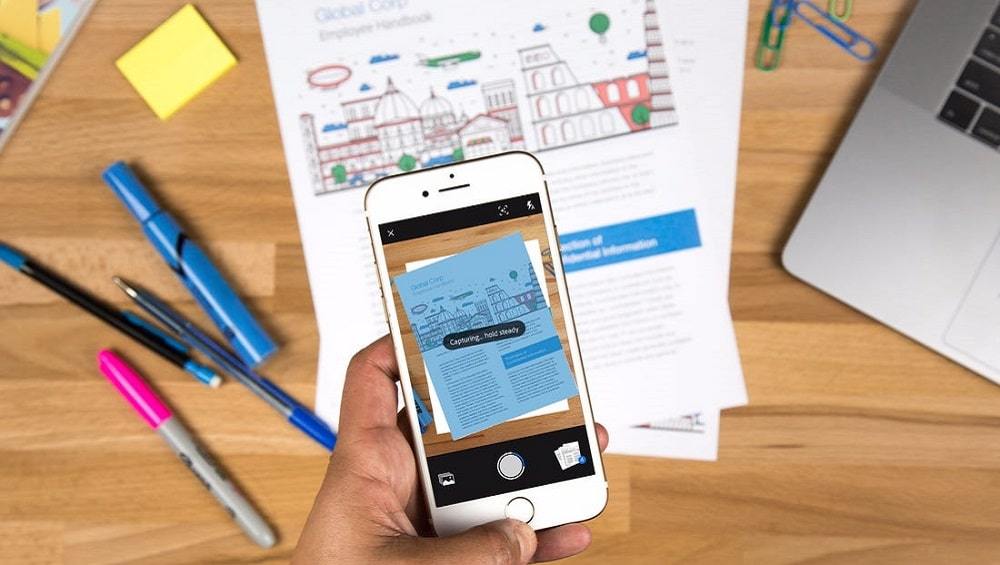 APIs types for OCR
As you know, API is very important while developing a new app as it has to integrates with your business or already existing apps. It has to be suitable for your type of business, so we are showing you a list of the most popular  text recognition APIs:
The ML Kit`s

text recognition API integrates with your text recognition app. It detects text from simple papers as well as from images, videos even in real-time. This API segments the text and divides it into lines. It detects Latin based languages like English, Norwegian. Polish, French and it is still developing and adding other languages.

Microsoft Computer Vision

has two functions of detection – from image file or from image URL. It describes the content of images using AI. You can use it for 5000 scans for free. This API has 3 paid plan that gives you a definite number of scan: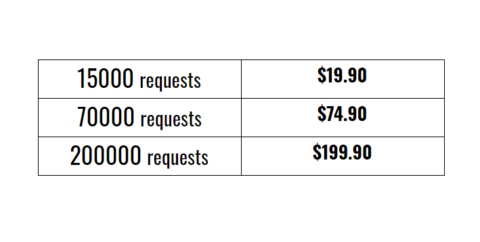 The Taggun API

is made for scanning invoices and receipts. It detects not only simple text but the structure and amount of invoices. It is known for its accuracy in recognizing the numbers. You will have 50 free requests per month, if you want to get a bigger number, you'll need to pay $90 for 1000 requests. 
Conclusions
As you see, the opportunities for creating your custom text recognition app with diverse functions and ways of earning many is boundless. You can add a different quantity of free and paid requests and scans, level of accuracy, and access to corrections by human resources. Generally, the development of a custom text recognition solution starts from $80000 and this number is rather approximate as the final sum depends on the scope and specifics of your project.
Developing text recognition software is crucial for any business. It reduces paperwork and structures all data so you can easily find any docs you need in no time. Text recognition app can boost your business, optimize many processes, and make the work of your employees more productive.
It depends on the framework: flutter - $100000+<, native - $80000+<.
The duration of the development of this type of solution is about 3 months.
The restaurant business, insurance companies, and businesses that want to get rid of paperwork.