Do you already hear the sound of the surf?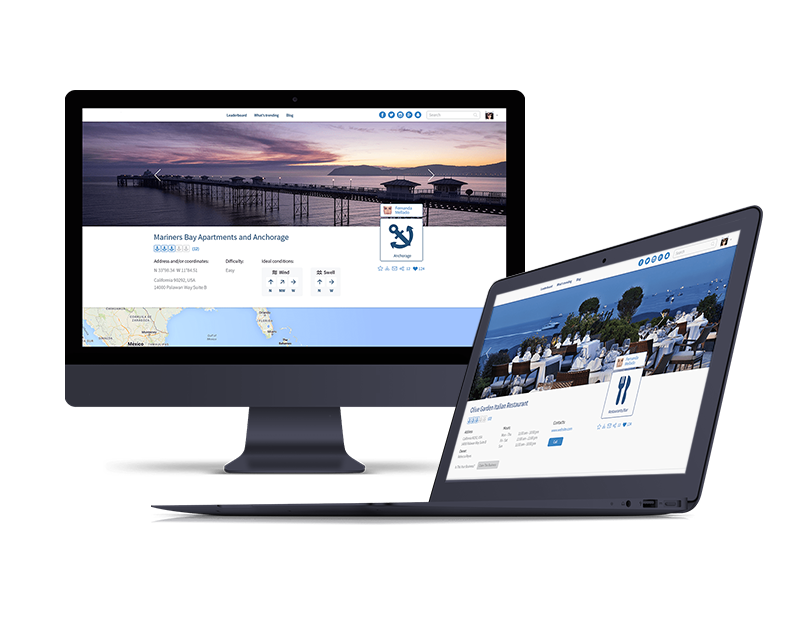 Discovery phase
Product development
Maintenance
QA
15,800+ appreciates and 3 awards
See what Altamira can do for you
Being the avid fans of yachting, our clients are used to spending lots of time afloat. That's when they felt the lack of specialized service for sea travelers. At that time they had to use multiple apps and websites to prepare for the next trip: check the forecast, find restaurants nearby, discover fuel prices, etc. That's how the idea was born – to collect all required information for sea travellers into one service: Sea Guide.
Sea – for marine, Guide – for wanderer.
Welcome to the ratings-based and crowd-sourced local guide to everything on the water!
The first thing you see is a large map showing your current location. You can start exploring the nearby marine locations right away- which is actually the main idea of the project.
We brought the "pin" option to the first screen in order to encourage users to expand the database of useful places, businesses, locations and yachts.
We also added the EXPLORE-DISCOVER-SHARE section where you can read the latest news and experiences from the Sea Guide Tribe.
We tried to create a tight community, the Tribe of likeminded seafarers. For this reason, only registered users can see members' profiles. After login, you can get a detailed information and see all pins added by user.
Our goal was to create a useful and comprehensible guide to sailing spots, so we added the detailed description for each location including opening hours (if possible), rating, infrastructure and types of boats, that can be moored.
We also added search for related locations and reviews. This function is called to help users choose the best places of interest on their sea voyages.
Diving/snorkeling
Marina/yacht club
Mooring service
Hazards and warnings
Airport or ferry
Port of entry
Anchorage
Beaches
Fishing spots
Must see/sightseeing
Surf sports
Experienced sailors know how challenging it might be to find required service in the unfamiliar place. That's why we created special section from where members can search for required facilities, contact or add them to favorites for the next trip. This function greatly facilitates trip planning and helps to find required facility in case of urgent need.
Marine services
Restaurants and bars
Florist
Repairs and refit haul out
Fuel
Hospital/medical
Laundry/dryclean
Charter and sales
Provisions and groceries
Transportation/taxi
Chandlery/spares
Propane
Tours and activities
Internet and phone
Lets you keep track of pinned places and discover new locations added by followers.
All user-generated content provided on Sea Guide can be verified through admin panel. This function is called to protect from spam and ensure that all the information is helpful, verified, and true to life.
Additionally, admin panel provides broad user management options in order to fend off bots and ban spam accounts.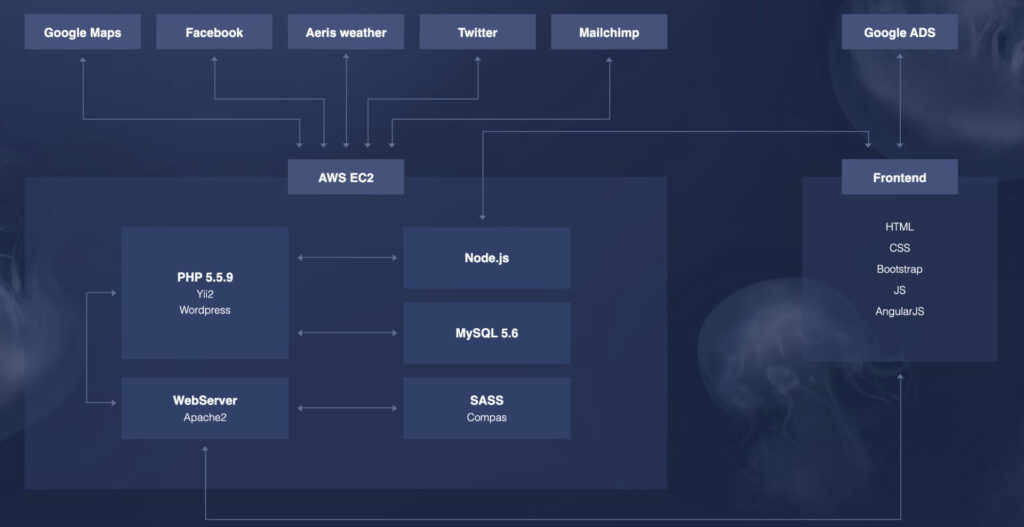 It is also integrated with Drophook, Windfinder, Google Maps and Aeris Weather.