In today's globalized world, people around the globe are migrating all the time so the real estate market is always active. Even during the so-called "cooling" periods when there is a decrease in the overall number of sales, the activity just slows down a little bit but never stops entirely.
So the conclusion we can make out of these two facts is that building a real estate platform is always a good idea. But there is, of course, a piece of bad news too. Nowadays, many home and housing websites already exist — Zillow, Trulia, Realtor, Rightmove, and Zoopla, just to name a few. Hence, if you want to create a really successful real estate platform that will engage a notable number of users, you have to make it really multi-functional and handy.
In this article, we'll try to explain how to build a real estate marketplace platform, as well as discuss some of the best practices you can apply to survive on the market and monetize your real estate marketplace software.
How real estate websites make money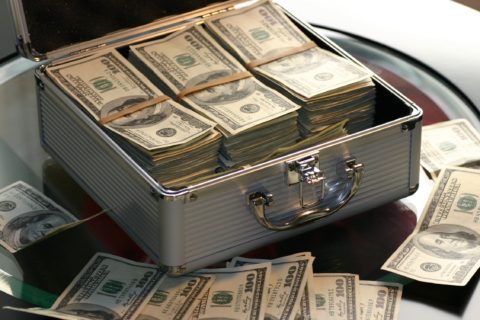 The answer to the question of "Why build a real estate platform?" is pretty obvious. It's an ever-growing niche offering great potential for generating income. However, to understand where all the money comes from, you should see a clear picture of how everything works.
Types of real estate platforms
You don't have to build houses or work as an agent/broker to have a real estate web platform because there are two types of real estate platforms:
Real estate marketplace.

This is a database with information about the real estate sale and/or rent offerings in the specific region. Its users are people who want to buy a house, property sellers, and agents.

Solutions for a real estate business.

Such platforms (websites, CRM systems) are usually developed by property management or brokerage companies. They are aimed at marketing property offered by such companies, as well as ensuring efficient interaction and communication with home buyers.
How real estate platforms gain profits
Real estate marketplaces have a huge audience so placing listings on such websites is a great way to generate leads for any property business. Platforms of this kind receive money mainly by selling ads and premium placements, as well as offering additional paid services to property management companies, agents, mortgage lenders, etc. For example, as of May 2018, Zillow, an online real estate platform with headquarters in Seattle, Washington, had 36 million in the second quarter of 2018.
If a website is developed by a real estate company, its purpose is to serve the needs of such a company. According to the Real Estate in the Digital Age report, more than 90% of real estate firms in the US have websites. And it's no wonder: nowadays, people are used to googling even the most insignificant information, not to mention such an important decision as buying a house. A website represents a company on the Internet helping a real estate business attract prospective buyers and advertise the property it sells or offers for rent.
Creating a real estate platform: best practices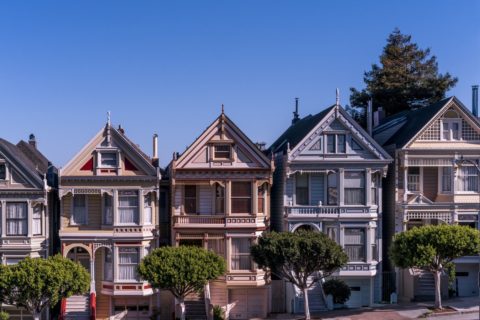 Advanced search functionality
The first reason why people use real estate platforms is that they want to find the best offer on the market: a home or commercial property that meets their budget is located in the area of interest, and has a well-developed infrastructure in the neighborhood. Hence, having an advanced search with multiple filtering/searching options is of utmost importance for any real estate platform.
As an example, Trulia, a real estate website platform for home buyers and renters with headquarters in San Francisco, has the following filtering criteria:
For sale:

location, price, number of bedrooms, type of property (for instance, house, condo, townhouse, etc.), selling options (for instance, resale, new construction, for sale by owner, etc.), keyword, floor space, and year of construction.

For rent:

location, price, number of bedrooms, pets (cats allowed/dogs allowed), type of property (for instance, apartment/condo/loft, room, home, townhouse), near subway option, amenities (for instance, air conditioning, garage, etc.), floor space, availability of furniture.
Pro Tip: Give users an opportunity to save listings that caught their interest by providing the "Save Search" or "Favorite Listings" option. Also, offer them to subscribe to the updates on such listings — this will improve user experience and grow your email list. 
Integrated IDX into
real estate website platform
IDX stands for Internet Data Exchange. It's a system that pulls listing data from Multiple Listing Service (MLS) and shows it on a website. In other words, this system gives real estate agents and brokers an opportunity to display not just their listings, but also listings available in MLS — a large database of real estate listings.
The benefit of IDX integration for real estate marketplace software is that home searchers have a longer list of homes to choose from, while brokers and agents can sell a wider range of property.
Maps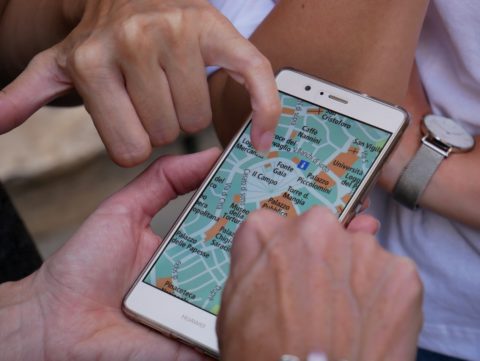 People usually search homes by location but not all of them are familiar with the area of interest. For this reason, a map is a must-have for any real estate platform.
Google Maps is a widely-used mapping service and Internet users are quite used to its interface, so you can just embed it on your website to make this task as easy as possible. You may also consider creating a so-called polygon search to let homebuyers and renters draw a specific area on a map indicating where exactly they want to find a home.
On top of this, providing some important local information will definitely add value to your real estate platform. For example, on Trulia, a home searcher can easily find details on the number of schools in the neighborhood, crime rate, driving commute time, and traffic volume.
Pro tip: create area profiles with the most essential information about specific neighborhoods. Not only will this help buyers and renters find exactly what they're looking for, but it will also let you stay ahead of the competition.
CRM system
It goes without saying that if you want your company to be successful, interaction with customers and clients must be on the highest possible level. For this reason, having a good customer relationship management (CRM) system is essential for any business and the real estate industry is not an exception. It will help you target your market efforts better, as well as optimize your business activity by automating some core processes.
Functions of real estate CRM systems:
automated email marketing (sending branded emails to prospective buyers);

lead management (sending quick automated responses to new leads);

transactions tracking (from the first touch to close of a deal);

collection of information about buyers (current and potential);

reporting tools (with graphs and charts for better visualization);
Pro tip: when thinking about a CRM system for your real estate business, opt for a custom solution rather than third-party software. It will fit your business needs better and will definitely pay off in the end.
Additional features for real estate platform development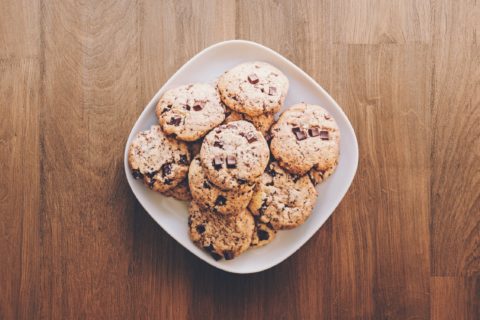 Besides the features mentioned above, there is an unlimited number of ways to improve your real estate platform. Here are a few ideas:
User-friendly design.

Real estate platforms

usually have a variety of components and that's why it's important to make them easy to use. For example, you may introduce on-demand elements.

Payment system integration.

With an integrated payment system, renters can pay rent to their landlords online giving you the opportunity to generate more income by charging fees for this service.

Messaging.

Integrated messenger will make communication between home buyers, sellers, and agents easy and convenient that will greatly improve user experience on your site.

Scheduling and booking.

These tools allow home searchers to book viewings of property online. It's optional

for real estate marketplace software

but nice to have.

Calculators. An integrated calculator is a great function that helps convert new leads. It allows users to calculate how much they can get for their houses and apartments with the "What's My Home Worth?" tool, and it is growing in popularity nowadays. So make sure you have it on your real estate platform too.
Blog.

Homebuyers or renters are usually thirsty for information. Create a blog with useful tips, recommendations, market research, "what locals say" column, and you'll see the increasing organic traffic to your website.
Main Steps For Building Real Estate Platform
So, what is the checklist for building a real estate marketplace? The most simple way would be to hire a software outsourcing company like GBKSOFT that has relevant experience in software development for the real estate niche.  It's the first and the most important step, as cooperation with the right partner will relieve you from a big amount of pressure and cover a lot of operational and technical responsibilities.
The next steps usually include:
running a Discovery stage, analyzing the market, and creating a product vision;
actual development, designing, quality assurance that goes in sprints, according to Scrum methodology of software development;
initial release;
further development and improvement of your real estate marketplace platforms and further releases.
Final thoughts on
real estate marketplace platform software development
A decent real estate platform can indeed bring you a fortune. Yet, real estate marketplace software development is not an easy task since there are a lot of aspects to consider such as functionality, integration with third-party solutions, UI/UX design, market trends, etc. So make sure to choose experienced professionals for real estate software development — having a reliable partner is a key to success in any business.
Need a partner experienced in real estate platform development?
GBKSOFT can help you with this task.
To build a functional real estate platform that will not only create a digital experience for your clients but also optimize and automate your internal processes, you might need around 6 months with a monthly budget of $40-50,000. For this price, you will be assigned a fully assembled team that can provide efficient development from scratch.
The real estate marketplace is an online portal where brokers, property managers, and real estate brokers share the available properties for sale or leasing, and people are able to find a house or apartment to buy or rent.