When it comes to project management things can go really rough in a matter of days. Deadlines on fire, angry client on the line, managers in panic. At a certain point, a question blinks in your head: How did we come to this?
Unfortunately, it is too late…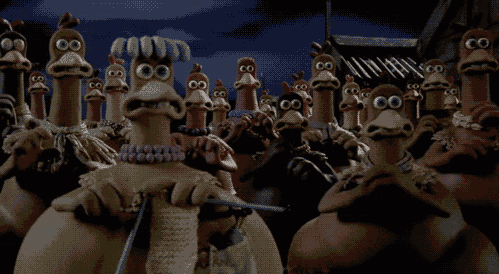 Or maybe not?
Let's examine the best project managements tools advised across the internet and see how we can actually apply them in real life.
Top 10 Project Management Software Tools
Long Live Basecamp! One of the oldest and most reliable tools on across the market. On its website Basecamp proudly states over 2.5 million signups, and it definitely deserves such trusts.
The catch is that if you go Basecamp way, you should abandon all other services. Throw away Slack and Hipchat – there is a Campfire. Don't touch Google Docs or Dropbox – Basecamp has its own Docs&Files where no one should ask permission or link. Using email? Screw it! – Basecamp will redirect all of them and share with people you need. The same is true for Alerts, Reminders, ToDos, Calendar.
Shortly speaking, if you decide to use Basecamp, use every bit of its functionality. And if you don't, don't tell we didn't warn you.

Let's start with app's motto: Project Management Made Easy. Essentially this is what Teamwork Projects is made to be. This tool for project management can be mustered in one day, which is why it's used by such big companies like Pepsi, Microsoft, PayPal, etc.
If you have a steady staff turnover Teamwork Projects will save you a lot of time for employees orientation. Another great feature for companies with hourly labor is Desktop Time Tracker, it can be installed on any OS and will keep tracking time without any intrusion.
Another cool feature is the "Everything" tab, which displays all open tasks across all projects user is part of. Like an email inbox all, this feature comes in handy when you're looking for something you actually can't properly define.
You'll probably won't get more sophisticated project management functions, but all the basic are covered with perfection and simplicity Apple may admire. Fair pricing makes Teamwork Projects a good choice for small, simple structured teams.
One of the best tool if you're a contractor doing some software development, web design, or ad campaign management. ActiveCollab gives 100% transparency and fair price feeling your clients deserve. It may seem not too cute, but this is how your clients will be always aware of what's going on and what they are paying for.
What's great about ActiveCollab is that it doesn't demand you to use all its functions. ActiveCollab can be a perfect supportive tool. You can pair it with Jira as we did to run Quality Assurance, or add Slack for better communication inside your team.
Moreover, ActiveCollab can be turned into ideal reporting tool. Simple project progress bar, Team editing, Time and Expense Tracking, Notes, Email integration, and, of course, Invoice Management system makes ActiveCollab best reporting tool for outsourcing teams.
BTW, you can find our personal use story on ActiveCollab official page.

Are you starting a real old-school company in the garage, with $100 on your bank account? Have no backup plan, no 6 digits venture investments waiting around the corner? Go with Zoho Projects. It is a great project planner for those who want to make financial savings a reality.
No cute millennial Basecamp features, not the best customer support, BUT, with a little while to get used to it – Zoho will save you a lot of money. It is great for resource allocation and makes it easy to keep track of them.
Having hard times staying on budget? Take Zoho Projects Profit/Loss analysis. Have simple business processes? This software for project management is designed for those who have a clear picture of future business in his head. If you're expecting to have a razor-thin margin and need a playground to make a test of your business model – try Zoho first.

Technically, Trello is not a complete Project Management tool. It doesn't possess a comprehensive ecosystem, time-tracking features, billing or Gantt charts. What it does have, though, is a simple and highly visual instrument for collaboration inside your team.
Trello is a Kanban-style card system. In essence, it is a big, interactive task board where you can pin all your tasks, ToDos, comments, references, client's wants, files, etc. The opposite side of such high interactivity is that your task board can very quickly turn into a dump of "everything-that-has-ever-been-associated-with-the-project".
That's why best tip we can give you: keep yourself away from micromanagement and don't try to put on your task board more than it can handle.   
Summing up, Trello is the best collaborative tool you could ever have to manage work inside your team. Unfortunately, what's good for a small team of goal-oriented professionals, doesn't work for a big company with several projects on the go.

15 years of excellence puts Jira far above its younger competitors. Still, its strength lies in the project management of application development process.  
Jira is a versatile instrument that will suit any software development methodology you may use in your company. Whether you go Agile, Scrum or Kanban way, Jira will ensure that all the data on every stage of the development process is captured and documented properly.
Jira has numerous out-of-the-box templates that will help you get up and running new development projects in a matter of days. All workflows, use cases, states, issue types, and fields can be customised in accordance with use cases.
Because of being such a great documentation and reporting tools Jira is recognized as #1 project management tool for Quality Assurance. Unsurprisingly, Jira has recently bought Trello in order to expand its team collaborative features.

Sit back, relax, and breathe. Unlike Jira and ActiveCollab Asana is like a breath of fresh air in terms of design and UI. The system is 100% clear, straightforward and understandable for the ordinary user. Of course, it has apps for iOS and Android.
Asana integrates with Google Drive, Dropbox, Slack, Zapier, Jotana, Github, Usernap, Wufoo, MailChimp, Harvest, WordPress, and any other modern toll. The system is super-easy to use, and it has a brilliant customer support team that will help you on any issue.
Asana boasts great collaborative functions: dashboards, conversations, notifications and custom calendars. On the other hand, this project management tool has all the necessary tools to push your project forward: real-time updates, reminders, set goals, priorities, and due dates. As a result, Asana can be named the best project management software for creative teams.

Somehow 400 000 teams are using Podio. Maybe, because of its easy workflow customization, maybe due to absolute flexibility in defining documentation structure of reports. And maybe, just maybe, Podio is such popular because of its free Employee Network allows anyone with a company address to join and collaborate.
Whatever they say, Podio is an ideal choice for nonprofits, professional services, public organizations, and freelancers collaborating with them. If you're in public sector or required to communicate frequently with government entities – Podio may fit their bureaucratic system and preserve the modern look.

If you happen to have a side project, try Freedcamp. It is a free to start, web-based online project management the system. Freedcamp looks as if it was created by Google and it perfectly integrates with all its services including Drive and Calendar.
Freedcamp is available for iOS and Android devices, so no one of your gig-team will be offended. Plus, it has CRM and invoicing system in case if you side project turns profitable.
The last but not least is Wrike. The award-winning software is designed with a single goal: to improve the speed and efficiency of your work. For this purposes Wrike has a 3-Pane Project Layout that displays: 1) vital details of all projects; 2) current project hierarchy with subtasks; 3) task details.
Moreover, Wrike boasts great embedded analytics that helps you create visual reports, estimate individual/teamwork pace and project completion date. Undoubtedly, Wrike perfectly integrates with Jira, Dropbox, MS Project, Zapier, Salesforce and other essential business tools your company may already have.
Bottom Line
For good or for bad, but the list of features each of this project management tools possess can be extended far beyond your patience and curiosity. Fortunately, not every of these functions is required for your company to succeed.
That is why we often help our client in the development of custom project management tools. Those tools are usually stiff and lean. Made of only 3 to 5 function they fit your real business needs. What's more, those custom tools will perfectly integrate with any web apps you're already using, which will save you and your employees a lot of time and money.
Need a custom Project Management Tool?