The Healthcare area is getting more digitalized and improved. It is not a rare case of electronic health records anymore. The U.S government sets a goal of implementing digital technologies in every medical facility and introduces healthcare interoperability rules.
Recently the US Department of Health and Human Services reported that they would represent and implement new healthcare interoperability rules.
Interoperability implements the ability of several apps and systems to exchange the data. The need for this was created a long time ago. Only in 2020, it is going to be used in practice, not just a theory. 
Interoperability rules were released by the US Department of Health and Human Services (HHS) recently. Implementing these rules has main aims:
to make exchanging data between system more improved

to control the state of patients via mobile applications
On March 9, 2020, the Department of Health and Human Services (HHS) issued two final rules aimed at improving patient access to electronic health information (EHI), as well as the standardization of modes of exchange for EHI.  The rules issued by the Office of the National Coordinator for Health Information Technology (ONC) and the Centers for Medicare & Medicaid Services (CMS), implement provisions of the 21st Century Cures Act and introduce new requirements for increasing interoperability. 
These rules are the start of a new chapter in how patients experience American healthcare, opening up countless new opportunities to improve their health, find the providers that meet their needs, and drive quality through greater coordination.
Key Requirements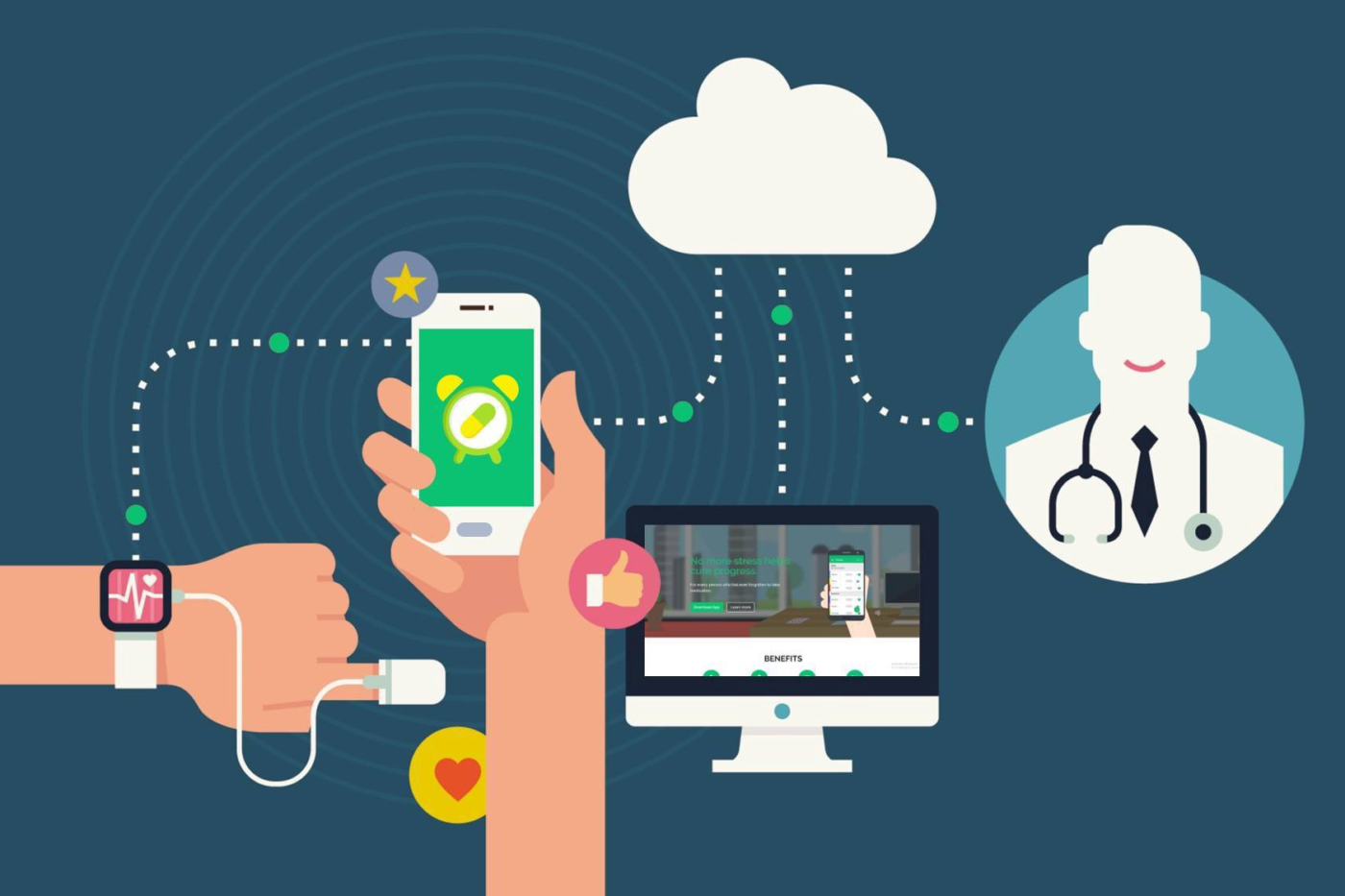 Here is the list of new Healthcare Interoperability Rules that should be implemented in medical facilities and perform functions to improve the level of patient healthcare.
Patient access
The majority of healthcare parties, including CMS-regulated payers, Medicaid fee for service programs, Medicaid managed care plans, CHIP fee for service plans and CHIP managed care entities must implement a secure, standards-based (HL7 FHIR Release 4.0.1) API to enable patients easy access to claims and encounter information. This includes costs and is to be accessible via a third-party app. Implementation must occur by January 1, 2021.
Provider directory
CMS-regulated payers will need to publish provider directory information by January 1, 2021, for public consumption.
Admission, discharge, and transfer event notifications
All medical facilities have six months to provide electronic notifications of a patient's admission, discharge, or transfer. This requirement is a must.
Payer to payer data exchange
Another requirement is to implement the process of exchanging specific patient clinical data between payers at patients' requests. This should be done by Jan. 1, 2022. According to CMS, this feature lets patients have their data with them as they move from payer to payer over time to help create a cumulative health record with their current payer.
Public reporting and information blocking
Starting to gather data from 2019, CMS will create a public report about clinicians. These medical facilities are engaging in information blocking based on how they implemented and promoted new interoperability rules and requirements. It gives patients the ability to choose providers that support electronic healthcare records.
Digital contact information
CMS will show a public report that will include the facilities that don't update their digital contact information in the National Plan and Provider Enumeration System. This digital information means digital endpoints like a direct address and/or an FHIR API endpoint. The reposting of this list of providers who don't update this digital information will encourage providers to make this valuable, secure contact information necessary to facilitate care coordination and data exchange easily accessible, CMS said.
Want to know how these updates can be implemented in your organization?
Key steps to the new requirements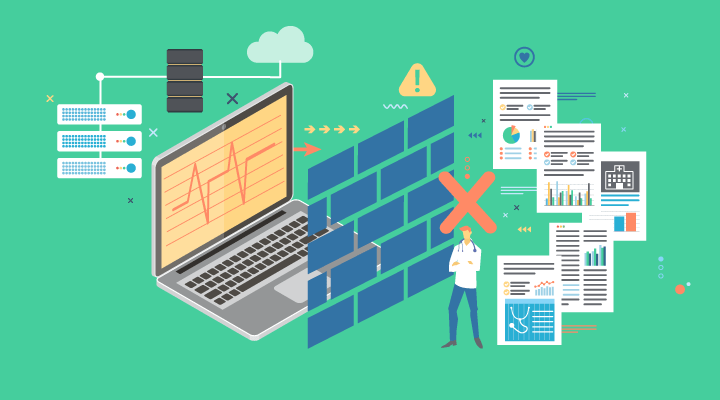 When the data of implementing new rules were set,  many medical facilities criticized this decision as they don't have enough resources to check and test new technologies thoroughly.
Despite that, all new healthcare interoperability rules should be provided by all hospitals by the deadlines to get into the public report.
There is already a list of necessary healthcare law and technology requirements that all hospitals and health plans must keep.
Review existing systems
It is essential to check the existing systems and define their state to implement new rules and technology. The ONC emphasizes that there is no need to replace old technologies fully. It is enough to widen it with new rules. It reviews the whole process of patient healthcare, which offers data-driven workflow automation to solve health IT interoperability challenges.
Put a plan in place
 Practices of using new interoperability rules should start working with EMR or EHR providers now to have a plan in place for record requests. Every medical facility should provide patients with renewed policies that should include what records are subject to the new rules, how patient identities will be confirmed, how to spot abuse, etc. These policies must take into consideration state and federal law as the main rule.
Consider a cloud services provider for interoperability.
As the digitalization of healthcare processes and involving new healthcare interoperability rules demand massive storage for recording and saving cabinets data, the most effective way to do it is to use cloud storage supporting the FHIR standard.
Several checked and popular cloud storages can help to care about everything – providers, payers, developers, device makers, and everyone working with health data:
Educate staff and patients
Implementing and testing new rules and technologies are not enough. All staff and patients should be highly informed about the latest updates. Medical workers have to know how to handle the request and different situations that can appear during the first days of launching new healthcare rules. It can be combined with HIPAA/HITECH and EMR training.
Dr. Chris Norris, Clinical Associate Professor at the University of California adds that health providers and health plans should also consider "educating their patients about the benefits and potential risks involved in using third-party apps to access and aggregate their information. CMS authorities also emphasize that hospitals and payers should educate patients on choosing third-party software and warn of dangers associated with transferring data to an app not covered by HIPAA.
How can your organization implement new rule obligations?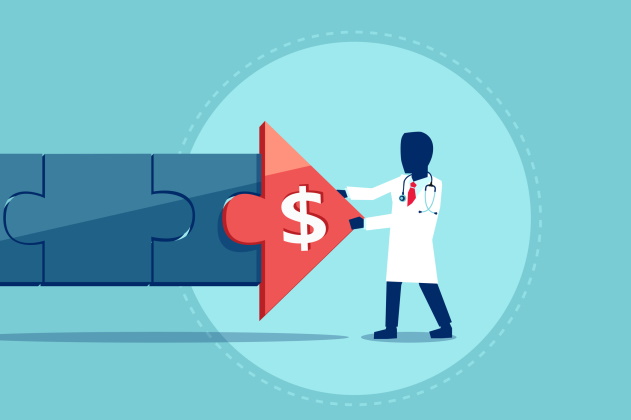 There is not much time to implement and test new healthcare rules into medical facilities. The primary need for this process is to provide secure and seamless data sharing and exchanging. Healthcare data about every patient is valuable, and the important sot rule is to record and save it safe and accurate. All this information should be in free access for patients, providers of the regulations, meaning medical facilities, and payers for real interoperability.
Many features should be included or update to electronic health records. You need to build a custom data solution and data sharing services to be recognized only by one specific medical facility. ONC is recommended to adopt the United States Postal Service address standard to help patient matching, standardize APIs with Fast Healthcare Interoperability Resources, or FHIR, standards for information exchange and patient export of data and extend the ONC information blocking penalties to entities like non-certified EHR developers and connected devices.
There is a need to choose a suitable medical API to integrate with the existing system for interoperability new rules. If you want to implement new healthcare rules, you should better get a professional consultation with the team that has deep technical expertise for excellent interoperability. 
Want to provide all requirements for a particular medical facility?
Conclusion
The introduction of new healthcare interoperability rules foresees that about 125 million patients will have easier access to their healthcare records. Also, it will save $3.3 billion every year, according to HHS.
The implementation of a new healthcare interoperability API is a relatively expensive process. In the beginning, the price was about $789,000 per medical facility and $158,00 for yearly maintenance pre facility or state. But later, CMS announced an immense estimation of approximately $1.6 million for one medical facility. That's why the process of implementing new API to an organization can take to 6-month duration after the official launching of the new rules. These new healthcare rules anticipate future reduce expenses, more effective and accurate treatment plans, and medications, increasing the trust and improvement of patients' experience and healthcare facilities' productivity. All these processes set only one main goal is to improve the health of the entire population of the country. 
Our team of specialists has rich experience in developing medical solutions. Also, we have wide technical expertise in implementing additional solutions to already existing software systems. If you want to get more details and build your own strategy of implementing new rules into your system, feel free to contact our team.
Already want to know more about the process of implementation of new rules?
Interoperability in
healthcare
enables different information technology systems to communicate and exchange usable data. This allows providers to have access to all data for a patient being treated.
Interoperability means the ability of electronic health systems to integrate within and across organizational boundaries in order to advance the effective delivery of healthcare for individuals and other parties.
There are several steps you need to take. Among them are improving EHR, widening data storage, choosing the right technology for health information records.