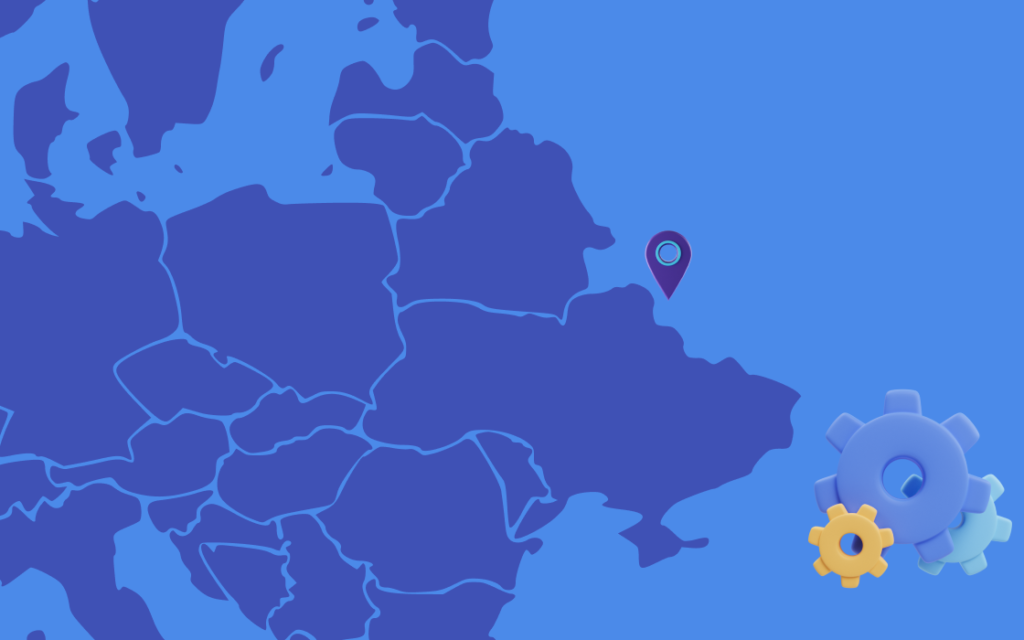 Progressive entrepreneurs are in constant pursuit of opportunities to give "a breath of fresh air" to their business. They are looking for out-of-the-box solutions to meet and fit the demands and meet the expectations of the most demanding users and customers. Enhancing consumer loyalty, offering intuitive experience and a rich set of features is only possible with the adoption of the latest technological advancements.
Outsourcing is a workable solution to experience talent scarcity in IT. Extensive tech expertise, cost-effective business partner and cross-functional team present an opportunity to satisfy the invincible desire for improvement and growth.
Practice has shown that high-quality service at a reasonable budget has proven to be a more effective solution over low-cost services with technology of questionable quality. In this article, we are going to dwell upon the advantages of outsourcing companies in Europe and discuss the main points to focus on.
Empower your Business with Benefits of IT Outsourcing to Eastern Europe
In a hectic rush to develop, companies entrust digital expert teams with helping to innovate their business. Choosing an outsourcing software development company as a partner demands a scrupulous approach since by investing, you actually trust the IT company with the direction of your business. Hence, top-notch expertise with dedicated teams for reasonable money are the factors and criteria which companies are most focused on.
Outsourcing is the leading segment and cornerstone of the European job market and what they are known for, and it is not much wonder. The EU market offers the experienced development teams being in a constant pursuit of the out-of-the-box solutions presenting the combination of the most affordable, innovative products with good communication on the global IT market.
| | | | | |
| --- | --- | --- | --- | --- |
|   | Slovakia | Poland | Romania | Ukraine |
| Talent pool | 55 000+ | 71 000 +  | 111 000+ | 143 000+ |
| Graduates | over 13 000 new specialists | over 15 000 | over 14 000 | over 100 000  |
| Talent hub | Bratislava, Kosice | Krakow, Warsaw, Wroclaw, Lodz, Poznan | Bucharest, Galati, Kluj | Kyiv, Lviv, Kharkiv, Dnipro, Odessa |
| Salary | 1,200 -3,210$ | 650-5,000$ | 1,000-7,000$ | 500- 3,500$ |
| Technologies | PHP, JAVA | JAVA, C#, C/C++, JS, NET, Python | PHP, Java, Java Script | Java, Java Script, C#, PHP, Python |
European outsourcing companies are positioned in the global market for IT in such a way that they can offer a real hub of Business Service digitalization. It is the best possible option for those who are considering nearshoring their technology. Solid technical background and in-depth engineering knowledge with various tech stacks to hire to your existing team can be found on the European pool of talents. Besides, here is the list of benefits you receive:
English proficiency

IT Dynamics and Agility in SDLC (software development life cycle)

Nearshore proximity

Access to out-of-the-box and cross-methodology tech solutions

Shared cultural heritage and outlook

Reasonable budgeting

Hassle-free scaling up the team and cooperation flexibility

Matching time-zones and accessible location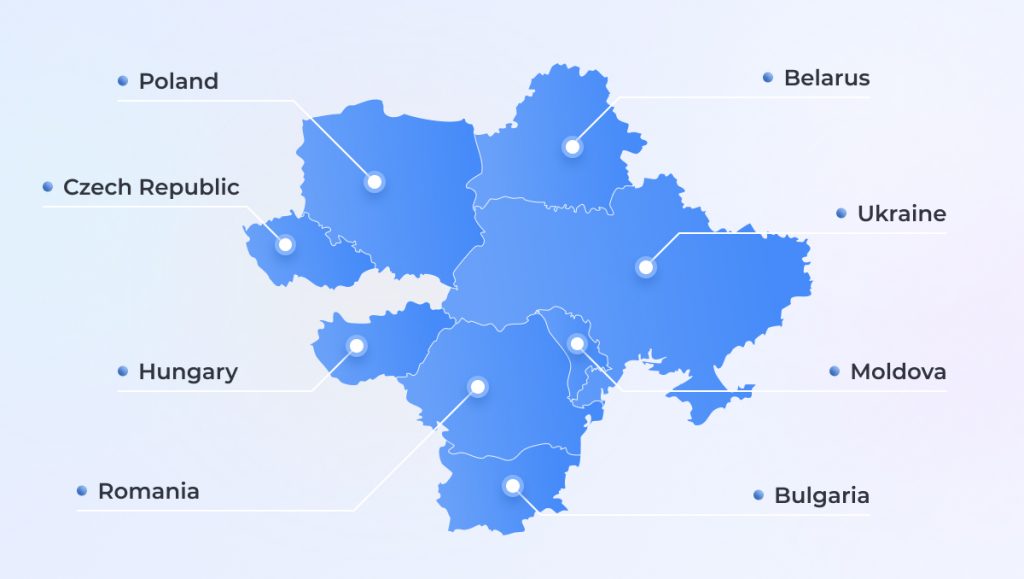 Software Development Market in Eastern Europe
It is of the utmost importance to approach the decision making process scrupulously and consider each of the best countries in Eastern Europe for software development outsourcing separately. We offer the short analysis of their average prices for developing utilizing different technologies. It allows to make a wise decision for the long-term objective. Here is the list of prices depending on the technology:
| | | | | |
| --- | --- | --- | --- | --- |
|   | Slovakia | Poland | Romania | Ukraine |
| PHP | $10,126 | $19,350 | $14,850 | $18,330 |
| Java | $13,800 | $21,440 | $17, 670 | $20,870 |
| Python | $18,200 | $19,500 | $19,000 | $18,670 |
| JavaScript | $12,200 | $24,650 | $16,570 | $22,000 |
| C++ | $15,450 | $25,340 | $19,500 | $18,780 |
| React | $13,100 | $17,870 | $16,850 | $21,980 |
| Node.js | $15,000 | $25,930 | $16,930 | $17,540 |
As you can see above, the prices on custom software development can vary greatly depending on the technology and country of the developer. The main reasons for such significant differences is the average cost of living, level of the developers skills and quality of project delivery as well as the average level of education of the developing company. 
Still, IT companies in Europe offer the widest pool of opportunities and options to choose from. One can find a team that suits best, depending on the main requirements for features of the delivered projects and its general quality. If you prefer products that operate smoothly, have a wide range of features and are user-friendly and intuitive, you will have to spend a good amount of money. However, if you think long-term, you'll definitely make good on your investment and get your money's worth.
The specific outsourcing conditions offered by software development companies in Europe may vary from country to country. Here are some useful facts about each pack based on geographic location:
The IT market in Poland accounts for more than 70,000 developers, their skills are ranked 4th by TopCoder and 3rd by "HackerRank".

According to "HackerRank", Ukraine is the country with the best software engineers in the security domain.

Romanian software engineers are most renowned for their knowledge and skills in Java and PHP.
10 Small and Midsize Software Development Companies in Europe
Software engineering outsourcing is a key economic segment of the Eastern European region. It is rapidly becoming one of the most attractive options for western companies looking to digitalize. It enables entrepreneurs to implement the latest technological advancements at favorable prices. 
To minimize the risks, you have to choose your software development outsourcing vendor carefully and ensure complete transparency of each agreement and transaction between the two parties. Here is the list of 10 small and midsize software development companies in Europe (Clutch statistics):
Altamira (Slovakia, Ukraine)
Experience on the market: 10+ years, more than 200 happy clients, over 700 successfully deployed projects
Exemplary success cases: 
CTRL GOLF

– Golf-training App powered by IOT that implies an individual approach to tech usersplay golf.

INSINQ

– blind date application offering a brand-new approach to dating

HDR PRINT – web application that manages custom order making for  printing company

ZempCentre

– a point of sale SaaS solution making the sales process comfortable and easy by efficiently managing product inventory, generating reports on various indicators, etc.

Aqualine Drones

– Android and IOS native App allowing to make the order and delivery with the help of drones and track it until the package is fully delivered.
Technologies: Python, Node.Js, PHP, VueJS, Angular, React Native, HTML5, Kotlin, Flutter, Java
Projects: Social media, Analytics, Payment systems, Geolocation, Data Solutions, Image Recognition
Specialize in: Web Development, Mobile App development, and Custom Software Development in Finance and Banking, Fintech, Education, Business Intelligence, Entertainment, Utility, Social Networks, Marketing, Fitness and Sports, Healthcare, HR and Recruitment
MentorMate (Bulgaria)
Experience on the market: founded in 2001,
Successful Experience:
WordPress CMS integration for a health benefits platform's marketing site.

Mentor Mate redesigned and developed a mobile and web app for a tabletop game company.

Education management solution that facilitates mentorship.

Evaluated a sports organization's Azure DevOps tool, comparing it to other tool sets on the market. 

Developed custom software for a manufacturing company.
Technologies: Web Development, Custom Software Development, UX/UI Design
Industries: Education, Manufacturing, Media
Specialize in: Healthcare, Mobile and Web Development, Arts, Entertainment, Education, Sports, Manufacturing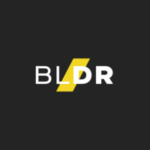 Boldare (Poland)
Experience on the market Founded in 2004, 270 projects
Successful Experience:
A food solutions company engaged with Boldare to have them build and develop a new feature for their web application.

A multifamily housing community operator was developing an MVP for a competitive market.

After going through an extensive discovery phase, Boldare designed the process flows and user journeys for a prototype using Figma.

Boldare augmented development resources to build a software solution for a telecommunications security company.

Boldare worked on a previously built MVP for a real estate marketplace.
Technologies: Java, PHP, Angular, TypeScript, Django, React, Marble, Node, AWS
Industries: IT, Energy and natural resources, Business services
Specialize in: Custom Software Development. Web Development.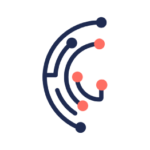 Fabrit (Romania)
Experience on the market: Founded in 2014,
Successful Experience:
Fintech Tool Helping Enterprises Save up to 1% of Their Payments

Dynamic pricing tool, integrated with Magento, saves time, reduces the risk for errors, and ensures that the displayed price is the best price to drive the bottom line.

A cutting-edge network security solution for anomaly detection and alerting, affordable even for a small business budget and easy to be used by any general IT practitioner with no prior security background.

Automated briefing web platform, helping a London-based architecture practice gain significant competitive advantage by letting them visually represent area briefing data to their clients in an engaging and appealing way.

Distributed client-server platform, facilitating automated investments in Lending Club and Prosper, while increasing the order execution fill ratio by 50% due to the high-speed algorithms developed
Technologies: JavaScript, PHP, Python, Angular, React, Django, Node, and more.
Industries: Energy & natural resources, Financial Services, Hospitality & leisure
Specialize in: Custom Software Development, Scripting for Fintech, Oil, and Gas, Architecture, Construction, Leisure, and Online Courses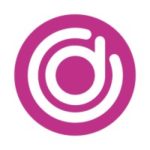 DCSL GuideSmiths (Romania)
Experience on the market: founded in 1994, 
Successful experience:
DCSL GuideSmiths supported a fintech company and built their CRM's backend Android receiving system to ensure seamless customer information and registration flow.

DCSL GuideSmiths built a new platform for a financial printing and communications company.

DCSL Software helped a cancer support organization develop an API management suite.
Technologies: Node, XAMARIN, React, JavaScript, TypeScript, Swift, Java, Objective-C, and more.
Industries: Automotive, Business Services, Education
Specialize in: Application Platforms, Frameworks, and CMS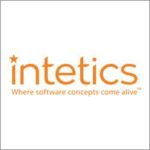 Intetics Inc. (Ukraine)
Experience on the market: Founded in 1995
Successful experience:
The team oversees staffing, content creation in the Cyrillic language, and research on the eastern European region.

Intetics Inc. is building a custom CMS that supports multiple simultaneous users editing and recording information.

Intetics Inc. handles custom software development services for a deformation monitoring system integrator.

Intetics Inc. built an MVP for a consumer e-commerce startup.
Technologies: JavaScript, PHP, Python, Angular, React, Node, Typescript, Django, and more.
Industries: Education, Financial Services, Medical
Specialize in: Application Platforms, Cloud Computing Focus, Frameworks, and CMS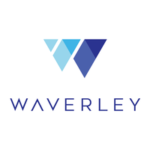 Waverley Software (Ukraine)
Experience on the market: founded in 1992
Successful experience:
They're building a web-based application version of the client's business software to improve client management.

Maintenance of a cloud-based floor planning tool for their exhibition organizers.

Waverley Software has taken part in designing an educational institution's web and native apps.
Technology: Java, Android, AWS, Salesforce, Node, React, Angular and more.
Industries: Consumer products & services, Financial services, Business services
Specialize in: AI Focus, Application Platforms, Frameworks and CMS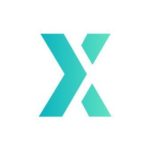 STXNext (Poland)
Experience on the market: Founded in 2005, 200+ clients
Successful experience:
provided frontend development services for a data consulting company

scaling a shipping services provider's development team.

provides staff augmentation resources to a marketing company
Technology: Python, JS, React Native, and more.
Industries: Financial services, Advertising & Marketing, Real estate
Specialize in: AI Focus, Application Platforms, Frameworks, and CMS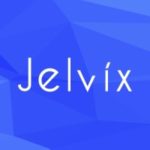 Jelwix (Ukraine)
Experience on the market: Founded in 2011
Successful experience:
Jelvix develops and maintains a mobile app and a web portal for a career management company

Jelvix provides development support for a web and mobile app solutions company.

Jelvix created a CRM for a business to use with their many clients.
Technology: Java, .NET, Python, Android, iOS, PHP, Ruby, Javascript, C++
Industries: Fintech, Retail, Healthcare, InsuranceMedia
Specialise in: Custom Software Development, Mobile App Development, BI & Big Data Consulting & SI
Looking for a reliable and experienced outsourcing partner?
Click here to contact us and we'll handle all your tech issues!
IT Outsourcing to Ukraine, the Country with a Wealth of Talent​
Ukraine is becoming an absolute leader in providing custom software development in Europe based on its tech ecosystem, which is supposed to reach up to US$8.4 billion in industry export volume in four years' time.
Having a large stack of 200,000 talented and skilled tech experts, the industry is primed for growth and is bound to thrive. It is a large country in the heart of Europe and home to over a hundred R&D subsidiaries of famous international corporations.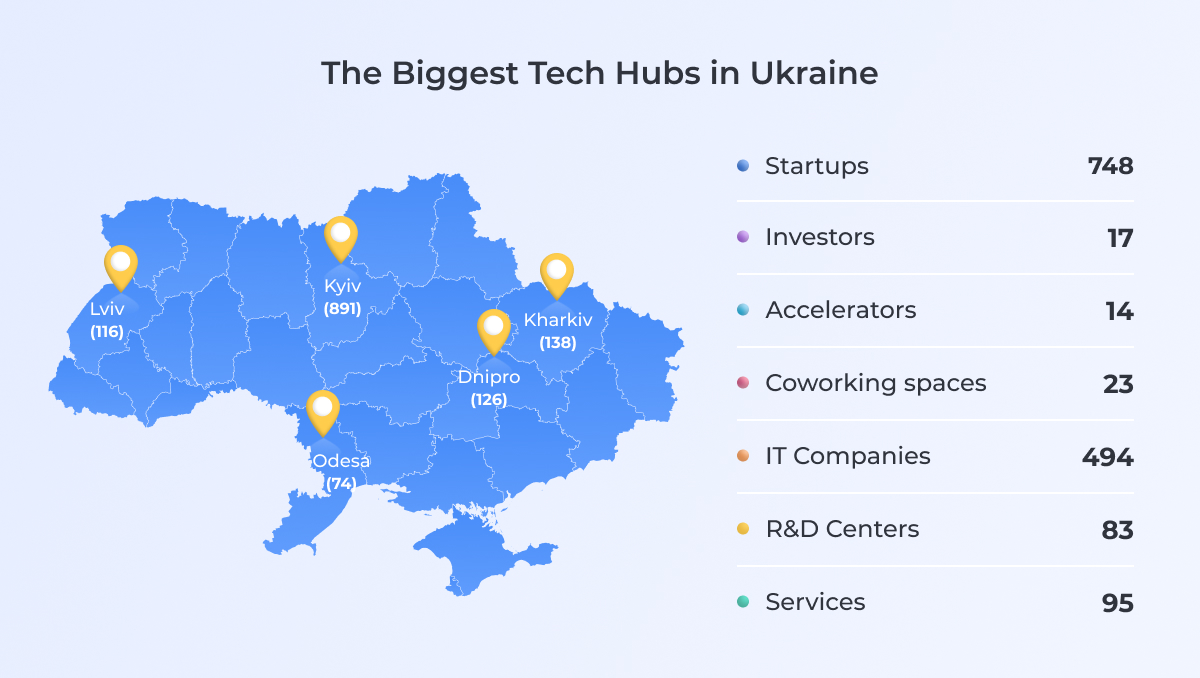 Reasons for outsourcing custom software development to Ukraine include:
The IT cluster is supported on the Governmental level and the IT industry accounts for about 5% of the country's total GDP and presents a uniquely leading economic niche and breath of fresh air for the otherwise struggling and at times ravaged economy of Ukraine. Tech services exports now greatly surpass its wheat exports, which reached $3.65 billion last year. 
IT specialists in Ukraine are educated on the University level. Just like in the U.S., it normally takes 4 years to acquire a Bachelor's degree in Ukraine, growing specialists are practicing their skills in advanced companies and polishing their knowledge by acquiring professional skills by taking part in real-time projects.

Confident knowledge of the English language with a level at or higher than Upper Intermediate allow eliminating language barrier. The aforementioned, coupled with the right acquired experience and expertise in Go, AI, big data, blockchain, IoT niches allow Ukrainian experts to acquire a leading position on the Eastern Europe outsourcing market, and rightfully so.

Ukraine contributes to 100+ of research and development centers of different international tech companies, such as Cisco, Dell, Microsoft, Bloomberg, Ericsson, Boeing, Oracle, Siemens

While the whole world is suffering from the negative consequences of COVID-19, Ukraine's IT cluster enjoys 20% growth and its market size passes the milestone of  US$6 billion. Thus, Ukraine's technology experts are demonstrating their flexibility and adaptation skills as well as ability to elaborate on out-of-the-box technology no matter the external conditions.


Software engineering outsourcing to Ukraine enables you to access a vibrant tech talent hub. Professionally educated specialists at a reasonable price point will build a technology that will support and improve your business performance, allowing your company to stay competitive on the market. Outsourcing to Ukraine is an investment into quality teams and rational money distribution.
Why Build Your Software in Eastern Europe with Altamira?
Altamira – your perfect technology mentor and provider!
We learn about our client's businesses and their positions within their respective markets and take great interest in the technology we build. We display a dedicated approach whereby we are inspired by and vested in the work we do and take pride in the opportunity to contribute to the growth of our client's businesses. Developing your product from concept to installer, we elaborate on solutions that will highlight your strength and minimize imperfections. Taking care of your product maintenance needs, we offer the option to remain your technology mentor into the future, long after we complete the core development of your solution!
Why choose Altamira:
Top talent and highly educated developers all in one place, being

Clutch Top Developers 3 years in a row 

10+ years of experience on the market with more than 700

successfully deployed projects

Efficient risk management and Security first!

Absolute transparency!

Custom-built technology

We provide full-stack technology service, utilizing the latest

Agile methodologies

and following the market trends

Our technology experts gain hands-on experience in diverse technologies, industries, and business niches, including Web Development, Mobile App development, Custom Software Development in Finance and Banking, Fintech, Education, Business Intelligence, Entertainment, Utility, Social Networks, Marketing, Fitness and Sports, Healthcare, HR and Recruitment

We treat each project as our own, always excited about our client's ideas and providing support, maintenance and continuous consultations to go along with the delivery of the best custom-built solutions

At the outset of new projects, we conduct a

discovery stage

, where we gather all information, conduct holistic research of the market and competitors and write technical documentation

we maintain communication with our clients, being available 24/7 no matter the location and time zone differences

Our experts build very detailed specifications, perform code review and plan all the works at the outset, as well as set up and configure all third party systems involved 
Our Successful Cases:
Here is a short outline of projects we are most proud of.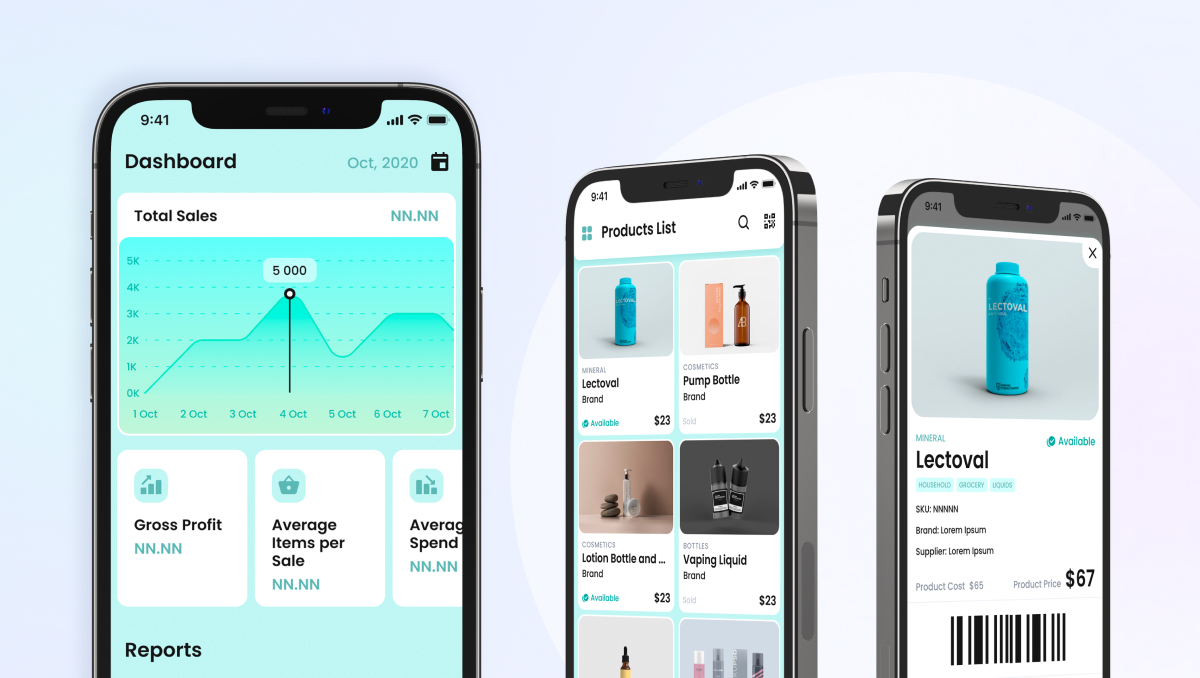 A Point of Sale SaaS solution
ZEMP is a technology built for managing product inventory, generating reports, and more, all at user's fingertips. It offers POS, Inventory, Products, Reporting, Employee/Supplier management. However, the solution was accessible only through a PC with a browser. We discussed all the details with the client, conducted previews every two weeks to discuss iterations, set up the features of the end-product. We always went off of the requirements for the end-user, creating a friendly and intuitive design to make the App predictable and convenient. 
Features:
List of products

qr-code

Product Barcode or QR Code Scanner

settings

graphs

Graphs with the main metrics

employee

The Employees List

list

Stock Count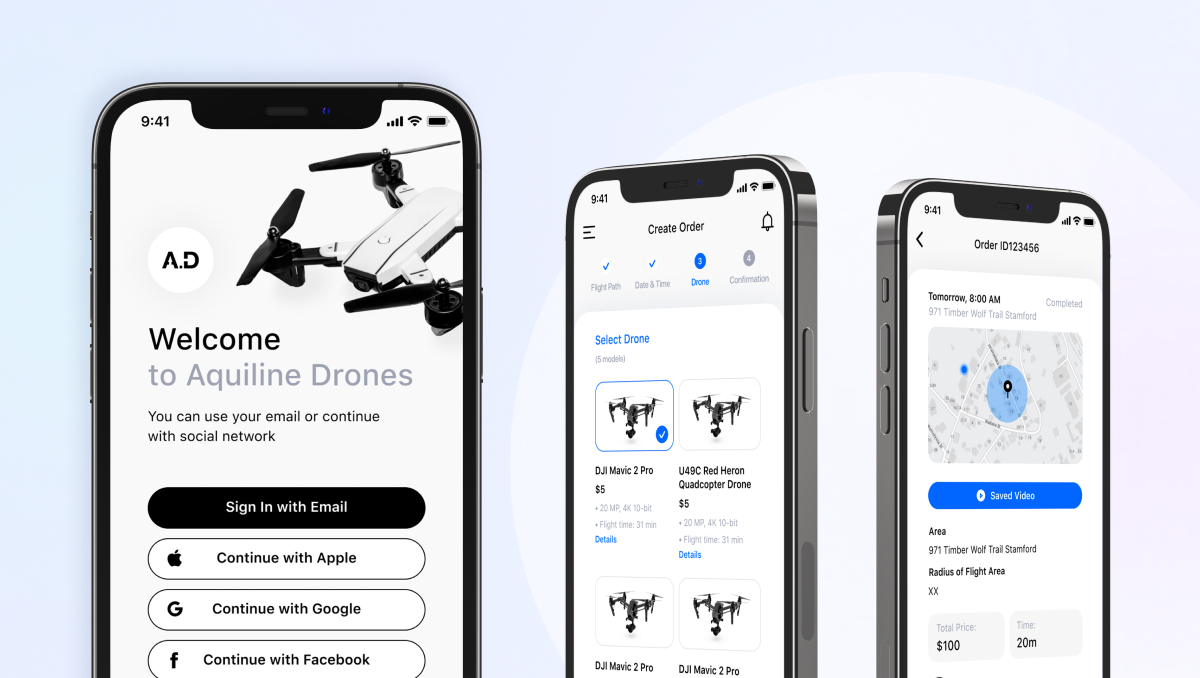 Aquiline Drones is a robust Uber-like app for on-demand drone services for  Android and IOS allowing to make the order and delivery with the help of drones and track it until the package is fully delivered. While developing Aquiline drones, we used two separate step-by-step algorithms because there are two user roles in this app – pilots and customers. The idea was to let users select the flight path of a drone, specify the necessary location, the radius of flight, and its duration. Minimalistic and stylish design make the App attractive and comfortable for users. 
Features:
Geolocation

Search & Booking of Drones

Flight Path Selection

Payment Gateway

Rating Option

Notifications

Integration with Social Networks

Personal Profile
Already have a great project in mind and ready to outsource its development?
Altamira team is here to help you with its development every step of the way
Summing Up
Custom software development outsourcing presents the chance to access a bountiful tech talent hub. You can trust the development process to educated and experienced professionals at an affordable cost. Eastern Europe is a space where the most advanced experts are delivering reasonably priced solutions of the highest quality to the most successful and largest companies around the Globe. The region is home to the research and development centers of international tech companies like Dell, Microsoft, Boeing, and hundreds more. You have a variety of options to choose from, depending on your personal and business preferences and specifics.
Take your chance to benefit from advanced technology now!
Outsourcing is a model of custom software development when the project development is done by a third party. It allows to reduce costs, boost efficiency by getting access to offshore/nearshore experienced specialists.
You agree on a cooperation with a third-party team, discuss all the details, decide on project objectives and budgeting, and maintain communication and remain in touch until and sometimes even after project delivery. Such a model is quite beneficial for both: customer and developing team.
It is a model of software development when you hand over the building of technology solutions to a third party relying on the skills and expertise of its staff; ideally they will have experience and be well-versed in the field and niche you are in and are able to tackle the tasks that you set forth.
Be scrupulous and attentive while choosing your outsourcing vendor. Examine the market and choose a partner that has proven their proficiency and competence through prior successful delivery of projects. Discuss all the nuances, start with a test (demo) project. Use performance monitoring tools and discuss each phase of the project, so that the final version is sure to meet your business objectives.