Artificial intelligence software is widely popular and used in many business spheres. It is not something fantastic or too expensive anymore. AI developments pretend to be human assistants who help in many work processes and make them easier, faster, and more productive. Several years ago, people were amazed by voice recognition assistants that perform the commands users ask. 
AI software goes further, and it continues to grow its abilities. It is the latest modern software development in technology's world. AI makes the process of designing, developing, and producing software faster and cheaper as it helps developers or performs some procedures independently, some routine tasks that take much of working time.
According to the statistics, decision support and augmentation ranked as the AI technology type that is estimated to generate the highest business value in 2019 and is forecast to extend this position in the coming years. Decision automation is also predicted to see significant growth in the coming years, with the business value generated from it increasing from zero in 2017 to around 810 billion U.S. dollars by 2025.
Type of AIs software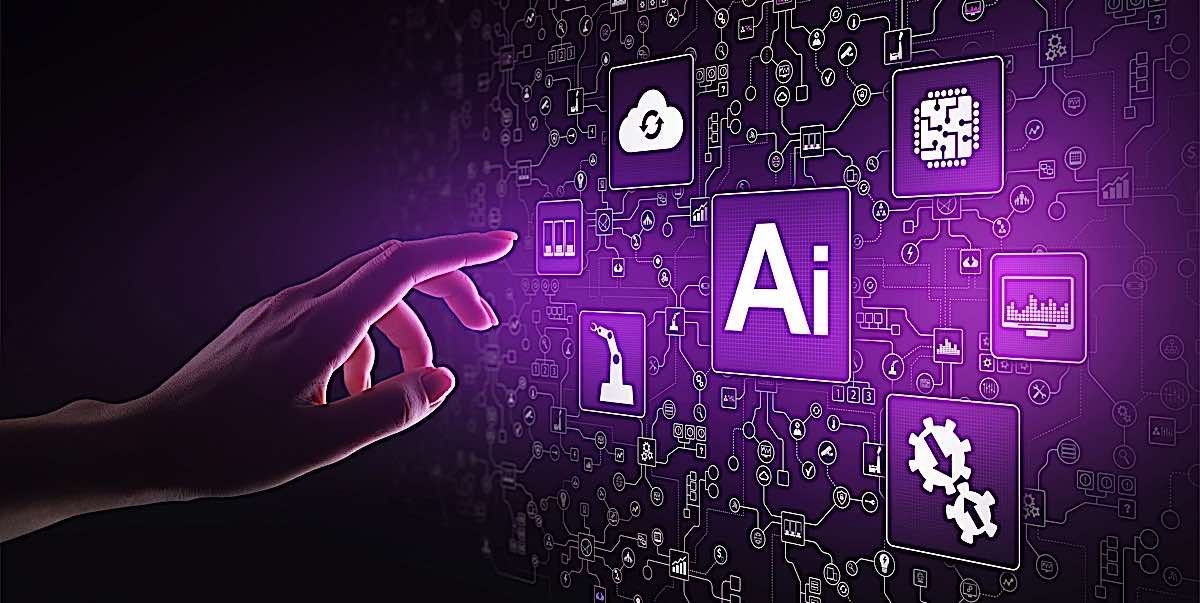 Artificial intelligence is a computer program that learns human behavior – speech, gestures, pronunciations – to interact with users and perform the requirements. There are different types of AI that are used for different aims. It depends on the field of the company. Here are the main:
Artificial Intelligence Platforms:

developing an application from scratch. many built-in algorithms are provided in this. 

Chatbots:

effect of real-time conversation with real people

Deep Learning Software:

includes speech recognition, image and text recognition, etc.

Machine Learning Software:

make the computer learn through data.
Benefits of using AI in business
Many businesses aim for the development of AI software for their companies. So what are the main benefits of artificial intelligence software from the business point of view? We made a shortlist of the main ones for you:
Assistant in real-time – AI chatbots provide 24/7 communication and support for users, these bots are developing to understand and consider human speech peculiarities to make it more personal, so AI bots improve the customer journey, and make it satisfied. 
For example, if we are talking about the transport business, it is impossible to notify all passengers about delays or cancels of any type of transport, so AI assistants do it automatically and answer all users` questions. It saves a lot of time as well as money.
Accurate shopping assistant – AI assistant generates the customers` need and improves sales, it is the main point for the business as one f the most important aims is to sale the product whatever it is, AI identifies patterns in customers' browsing habits and then shows accurate individual offers.
Business insights – AI has the ability to analyze all data about your sphere of business available on the internet, so it can give statistics – the algorithms analyze historical and current data to make predictions of future outcomes. It is useful in many spheres, for example, prediction currency for banks, prediction of definite diseases in healthcare, etc.
The following benefit is AI reduces the probabilities of errors in comparison with human resources. Of course, it is not 100% accurate but it gets 99% for sure. All the decisions and actions are taken based on data only, with no other visions, emotions, or any other things that can happen with people.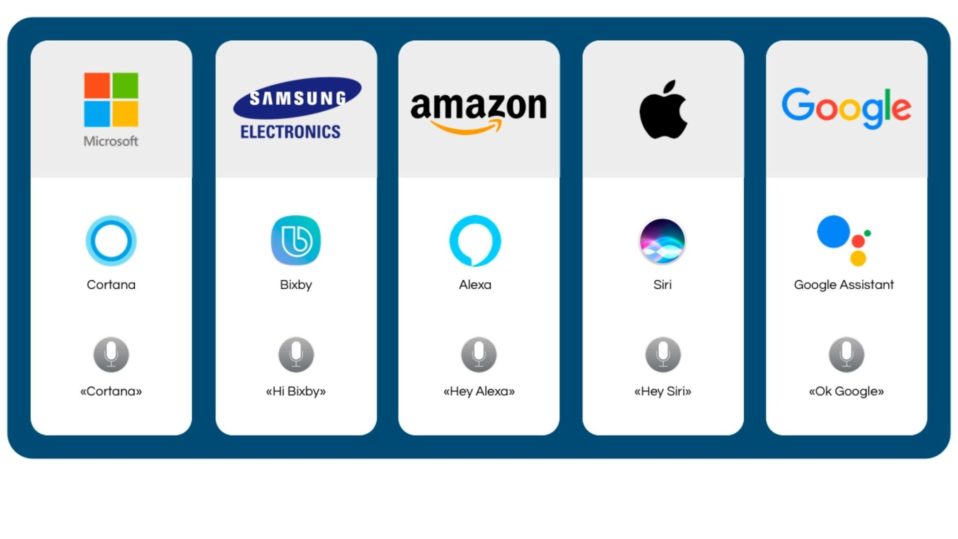 Bright examples of AI software companies
Many large and small companies actively use and integrate AI software into their work process. It is high time to call to mind some of them:
#1 Alibaba
It is a Chinese company that sells a wide range of diverse products like eBay or Amazon. They use AI software for some processes to reduce human resources: AI is used to gather the data and predict the needs of the customers, also they use natural language to describe the goods, so it is generated automatically, also, as they deliver their products, AI monitors the traffic jams to predict the accurate time of delivery.
#2 Amazon
It is one of the most popular selling websites all over the world. They get millions of new orders every day and they would thousand of workers to deal with it. So using AI is crucial for this company. AI helps to gather the detailed info about every customer to recommend the products they will presumably buy. It raises their sales more and more on a daily basis.
#3 Apple
Apple is the most active user of AI software. They created facial recognition on iPhones, connected to your calendar and proposes to lead you there with the usage of  Maps, also, it offers the music you would like and buy on Apple music and defines the faces on your photos to find who you need quickly on the iCloud.
Conclusions
AI software is something already done and spread in different business spheres. It takes the company to a higher level, shows its modernity and development. AI software can be used and give benefits to any type of business, as there are diverse technologies, types, and forms of the usage of AI.
AI software will profit your business, reduce costs, and save much time for your employees. Are you ready to integrate your business with AI? Contact us and get what you need!
FAQ
Our developers recommend developing on Python, Golang, or Node.js
This is a complex project that has a long-lasting process, so it will take no less than 6 months.
AI software is developing by the requirements exactly of your business, so it can be customized whatever you need.