Innovations have always attracted people and entering the market with a novelty, you have a great chance to hit the jackpot. Of course, you should not rush to embody the crazy idea, because you can fail. It is vital to keep abreast of new developments and trends that appear in the market to meet the needs of your audience as much as possible and maintain interest in your business.

Before starting a new business, it is better to consider the potential industries your company may have the best opportunity to take in the industry.
Intending to help with selecting the right business niche, we made a list of the top industries that show the most promise for startups in 2021. With the right combination of determination, passion, and creativity, your profitable business is just around the corner.
Also worth taking into account the sophisticated consumerism replaces that are already identifying opportunities for forward-thinking investors. Here's a shortlist of business niches that may be interesting in the long run.
Online education and skill-sharing platforms
This one is really hot right now. Once the recession hits, many of them will lose their jobs and they will need it even more. The main reason to develop one such platform is shown in the recent researches, how-to videos turned out to be the most popular. Around 86% of people all over the world search for videos demonstrating some skills and then try using new knowledge in real life. After the quarantine will end there will be intense competition in getting a good job those who understand it tries to upgrade their skills right now.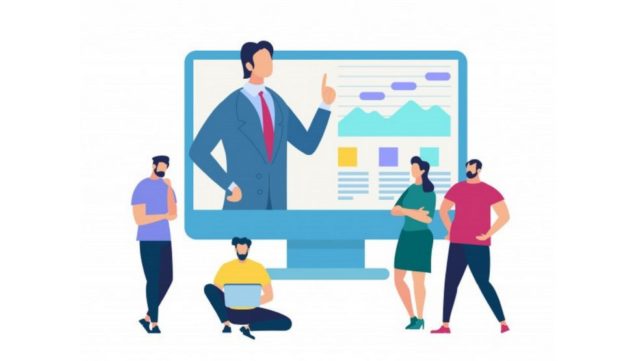 Healthcare industry
In many cases, the world appears set for a seemingly inexorable rise in healthcare spending despite governments pushing through far-reaching reforms, some of that should reduce costs. Yet, there is one significant growth in the market that had been caused by the US has implemented its landmark healthcare reforms. The US government obliged to take out health insurance or pay a fine. About seven million new customers applied for the healthcare insurance system via tax credits.
Building mobile apps for particular medical services like doctor consultations, physiotherapy, medical prescriptions is a new fast-growing trend. For example, the Medici Healthcare Mobile App provides its patients with the option to connect with medical professionals and doctors on the Medici network for a set time. The main aim here is to eliminate the additional cost of going into a hospital by providing online consultancy to the users and minimizing physical contact required nowadays.

Have a brilliant business idea for an app?
Pet care 
& 
Wearables
The pet can be stressful while pet owners required being away from their town or home; they seek individuals and places to take care of their pets. 
If you love being with pets and want to start your successful pet care, grooming, and rescue business with less investment, you can also opt to create your On-Demand Pet care apps to promote your business and get new customers.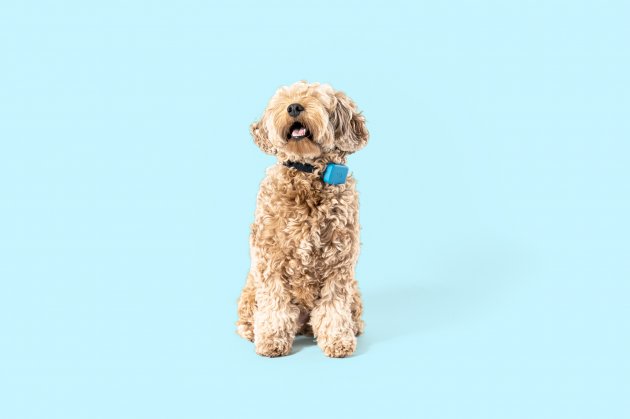 Not only people use health and wellness monitoring devices. Growing awareness about pets' physical and mental health drives demand wellness data on animals, while GPS tracking devices are becoming increasingly popular.

The forecast of global pet wearables market will show growth to $1.7 billion in 2024 from $703 million in 2019, according to Statista
Dating and live chats
Since many people are locked down without a possibility to go out and meet people.  You might think now that pandemic is upon us and one can't go out on a date that people use them less. The usage of dating apps has increased. A Bumble representative announced that globally there has been a rise in the number of messages by 23% and in-app video calls by 31% since mid-March. You can try your luck here, but remember to stay focused on the online angle.
E-commerce platforms and Resale marketplaces
Creating a marketplace is hardly a new idea nowadays but yet this niche still has huge growth potential. People will keep buying and then reselling their stuff. And the only convenient way to do this is to register on a popular marketplace and organize your profile.

Entertainment
Many games
are fun to play, educative to explore, and even allow for socializing. This is why we offer focused on gaming are seeing huge spikes nowadays.
Another example is a
platform for raising the general mood in companies
made by the Irish company Workhuman. Here you can find thanks for the work from the management, and the organization of informal meetings, and the employee's roadmap from the beginning of his career to retirement.
In what business niche are you interested in?
Workhuman makes reports for the customer: the mood in this department has fallen, an urgent need to organize a corporate party, or order a massage therapist. In the other department, they do a great job – you need to reward them. The morale in the company is growing, people are ready to work longer, and everyone is happy for a lower salary.
Moreover, Workhuman is a "unicorn": recently bought 10% of the company for $ 120M. Clients include such giants as Cisco, P&G, Symantec.
Live Streaming
Real-Time Live Stream is a forward-looking industry that can bring a huge income to the business that considers building its broadcasting platform. One of the main advantages of live streaming is that you can find your audience that will like the content you are sharing. It is possible to broadcast everything. We have explored this business niche and discovered that the most popular types of live streams.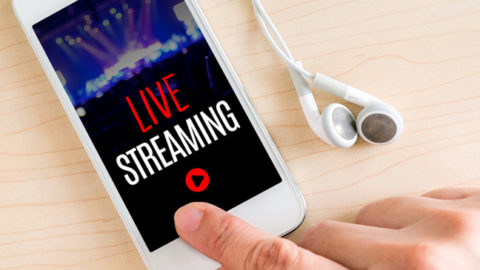 Logistics and Delivery
The trends in the logistics industry happened due to the implementation of technology-driven innovations in the business processes. Driverless vehicles improve safety by eliminating human errors while driving. They increase the efficiency in the first and last-mile delivery as they are designed to work all day and all night. 
Robotics usage into logistics boosts the speed and accuracy of supply chain processes. Robots offer high productivity in contrast to human workers. However, robots do not take up the jobs of humans but rather work collaboratively alongside them to increase efficiency. 
Delivery of goods by drones resolves the problem of traffic congestion in the last-mile. Drones can reach remote areas, thus reducing the delivery time and cost. So don't lose your chance to start a profitable business in logistics and delivery.

According to the American Trucking Associations, U.S. freight industry revenue is expected to increase 54 percent to $1.6 trillion by 2030, while overall freight tonnage can amount to grow 26 percent to $20.6 billion.
Artificial Intelligence
Governments and healthcare systems across the world are starting to realize the important role which reliable, real-time data and AI analytics will play. For example, at the beginning of July, Googlers raised $ 1.7M for the Create & Learn project, which teaches the basics of AI to high school students. Yes, soon, this will be taught in schools, and every fifth grader will be able to make and train his neural network.
If you look at the deals in Crunchbase, projects in AI have raised more than $ 300M in the previous week alone.
According to our research, there are many ideas to start a profitable business. Intending to help with selecting the right business niche, we made a list of the top industries that show the most promise for startups in 2021. With the right combination of determination, passion, and creativity, your profitable business is just around the corner. So here is a list:
Online education and skill-sharing platforms.
Healthcare industry.
Logistics and Delivery.
Pet care & Wearables.
E-commerce platforms and Resale marketplaces.
Entertainment.
Artificial Intelligence.
And more.
More information you can find in this article.
It is essential to study the industry in which you want to start a business. Look at potential competitors and what products or services they provide. We always do marketing research for our clients to determine the potential of future applications and unique features that can attract potential users. The discovery phase is obligatory for the beginners.
The price depends on the complexity of your project and the features you want to implement. We recommend you determine the core functions of your platform and, after receiving feedback from your customers, add some new features. How to identify the main feature there should be? First of all, you should start from the discovery phase and get a consultation from a Business Analyst. According to our experience, a market place for teachers and students should have the next features:
User profiles with the outline of all backgrounds, services, portfolio.
Ability to post a request on the marketplace. E.g., I'm looking for a tutor to provide daily English language teaching.
Search by job requests and by profiles.
Ability to apply to the Job Requests, or invite teachers to the Job Requests.
Private chats where roles can talk before starting the educational course.
Open jobs, this is where users can hire one another with agreed and defined terms.
Complete job once the service is provided and automatic charge for the service with online payments.
Feedback forms should become available on completed tasks and should not be visible until they leave feedback. The feedbacks should be available on users' public profiles.
Report functionality should provide the ability for users to report offensive or abusive content.
Social Sharing would help you with the marketing and spread of your application.
Budget: around $50,000+ from scratch, but there are also ready-made on-demand solutions available to save costs.
Differentiating yourself in a particular industry can seem like a daunting task, especially if you compare yourself to a company like Apple. When starting your business – think specialization and targeting. Instead of capturing the entire market with a unique idea, try to find an underrepresented customer or industry.
Keep in mind that digital solutions are thriving all around the nation, not just in Silicon Valley. It's often cheaper and more sustainable to build your app or software with an outsourcing company to avoid the high costs.
Looking for a custom app development? Need a highly experienced team?