You can love the gambling industry or hate it. Usually, there are no middle feelings for it. According to the latest statistics, the revenue of the gambling industry increased up to £13.8 billion in 2017. Also, the numbers show that the United Kingdom is the place where forex and betting are highly appreciated.
So, if you are planning to start your own gambling business in the UK, it's high time to do it.
What is financial spread betting?
Let's start with the basic spread betting and explain the definition.
Spread-betting is a bet on the further course (increase or decrease) of the rate of a financial instrument (stock index, exchange rate, interest rate). The important element of spread betting that the outcome is based on the accuracy of the wager, rather than just a "win or lose" strategy. A spread itself is a range of "ask" and "bid" at the same time for any asset such as share, currency, futures, etc.
When talking about stock exchange practice, the smaller the spread, the more liquid the asset is, and vice versa.
What's important is that spread betting participants do not actually own the stocks they bet on. They simply speculate on the stock price changes.
Why is spread betting so popular in the UK, you ask? Firstly, it's legal as it is regulated by the Gambling Commission. And secondly, all the profits gained from spread betting are free of income tax in the UK.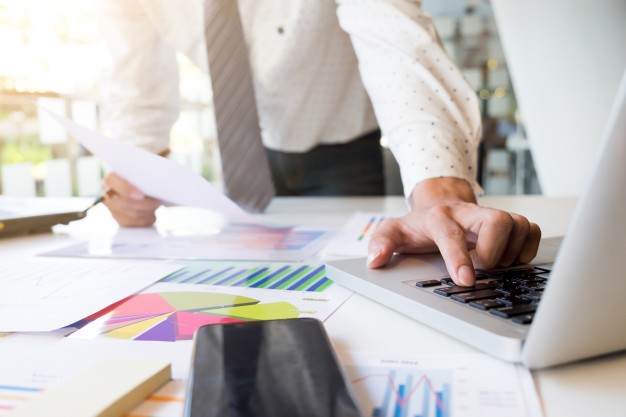 Who are the potential gamblers?
Spread betting is not a simple game and it requires some financial background. Meaning young people who have no idea how the stock industry works would barely decide to start betting on spreads. Moreover, there are a lot of more "youth" gambling sectors. Therefore, an average gambling participant, interested in spread betting is a middle-aged man (between 45 and 64) with a professional background in finance or economics.
IG Index, the world-leading provider of contracts for difference (CFDs) and financial spread betting, and the UK's largest forex provider claim that about 3000 of accounts are being opened with them each month. Nevertheless, spread betting remains a less popular activity than others.
How to build a spread betting app?
Since the most frequently used devices to gamble are laptops and desktop computers, it's a good idea to focus on web application development firstly.
Nevertheless, don't discard the idea of mobile app development. Allowing your users to bet on the go, even if they can not access their laptops can be a competitive advantage in the classic betting industry.
The next step is to find the development team that has the relevant experience.
And one of the most things when starting the betting business is to get the license from the Gambling Commission that will make your company legal. From our experience, the process of gaining this license is rather long and can take about half a year. Therefore, you can start the development process and apply for the gambling license simultaneously.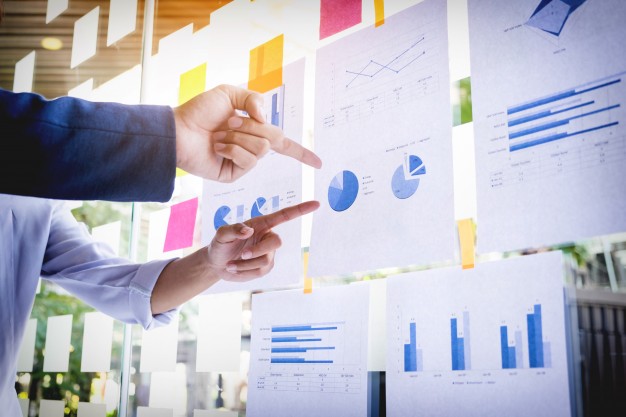 What features to add to the spread-betting app?
Online verification
Identity verification is a must when it comes to financial betting. Since minors are not allowed to bet, an app should verify your identity every single time when you open it to protect your account from theft or illegal usage. For example, if your child accidentally opens the betting app on your smartphone or computer, the program will not allow any actions until you verify the identity.
Personal account manager
Help your users to manage their bets. You can make this feature premium, or open an access to it for free if the person makes, for example, more than 100 bets a month. Not only this will help users to analyze their activity, but also make them feel safe and come back to your service again and again.
Risk management
Allow your users to apply limits so that they don't spend more money than planned. Why is it important? Some might think that this is not a good business strategy, hence, protecting users' money you show them that you care and this is the best retention strategy ever. If they feel they can trust your financial betting app, not only they will remain with you but also become brand advocates.
Cryptocurrency integration
Since the cryptocurrency market becomes the most trendy and at the same time fast-developing, you can not miss the opportunity to use it in your financial betting app. The prices of such currencies as Bitcoin, Ethereum, and others are changing every day, not to say every minute. So, spread betting with them becomes even more gambling and venturesome.
Conclusion
Betting has moved outside the ambit of sport and casino market a long time ago. But now it became more secure and fast due to modern technologies. When you can see the price changes in real-time on your computer screen, sitting at home, you don't feel the pressure of the broker you are working with and can make more deliberate decisions.
Gambling is an industry that will always be popular, especially in the UK. So why not take advantage and build the best spread betting app?
Ready to start a game? Let's do it together!