During the 19th century over 50 major gold rushes occurred. Out of hundreds of thousands of prospectors, only a few got rich. The true winners were those who sold tools, commodities, and built infrastructure around. Railroad tycoons, Levi Strauss, and other local businesses flourished on top of those who were simply mining.
The cryptocurrency market has undergone a similar sequence of events. There were amateur miners first. Then professional Chinese mining farms spawned when mining difficulty has raised. Then were the first Bitcoin evangelists and the first market collapse. Now, when a lot of new coins appeared it becomes more and more obvious that the true profitability of the industry lies in services around it. Some primitive services like blogs, theme websites, bitcoin exchanges, and vaults are already discovered and generate revenues for their owners. But there is more sophisticated cryptocurrency software that is waiting to be created.
The Best Cryptocurrency Startup Business Ideas For 2018
We've already examined blockchain applications for the corporate world and you probably heard of Xapo a bitcoin vault in Switzerland that stores "millions" of dollars worth of cryptocurrency. Now's the time to look at more complex cryptocurrency apps that we've researched.
Top Cryptocurrency App Ideas
Multi-Currency Wallet Development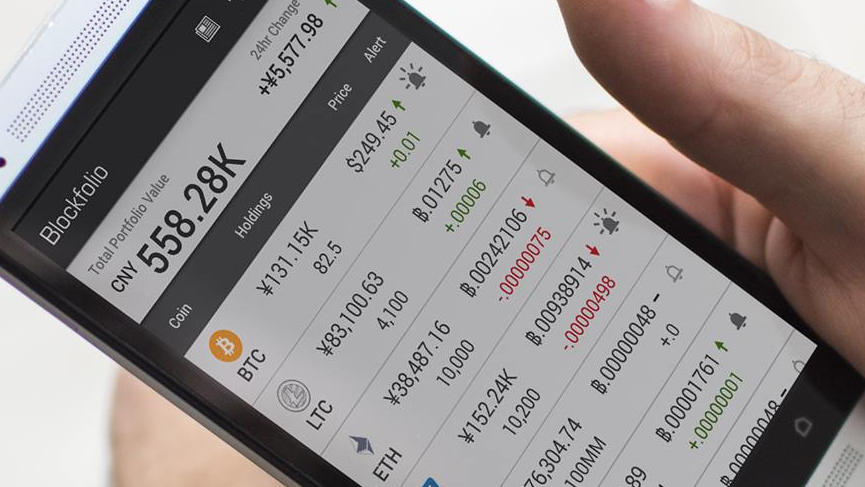 Types of Targeted Audience:
Automated Trading Systems.
Brokers & Traders.
Cryptocurrency Investors.
There are about 200 cryptocurrencies with $10+ million in market capitalization. If you're playing big you probably have dozens of currencies in your portfolio. At this point keeping in mind, all passphrases for each of your wallets may be hard.
Bitcoin capitalization exceeded $1 179 billion threshold.
Cryptocurrency wallet is a software app that keeps users private and public keys. Such wallet allows users to sign transactions, keep the record of expenses and, of course, keep all password in one place (preferably secure place).
While there are already 100+ wallets, chances you'll create a better one still exist. Because well… new coins still spanning and only a few wallets support more than 3 coins at once.
Here're a bunch of parameters that define the quality of wallet:
Ease of Use.
Extra Services – Coin Exchange, Market, Shared Access.
Supported Coins – BTC, ETH, LTC, DASH, GNT, REP, OMG, etc.
Level of Security – depends on private keys storing mechanism: user, third-party encrypted by a password, third-party with no strong security precautions.
Anonymity – depends on how much info about the user is stored: phone number, id, logs, transactions, email. Or you can apply a Bitcoin mixer to disguise your transactions.
Apart from various secondary parameters, cryptocurrency wallets should be perceived just like bank deposits. You can build a saving account which is called to store private keys, or you can develop a transactional account for a frequent use.
Automated Exchange Point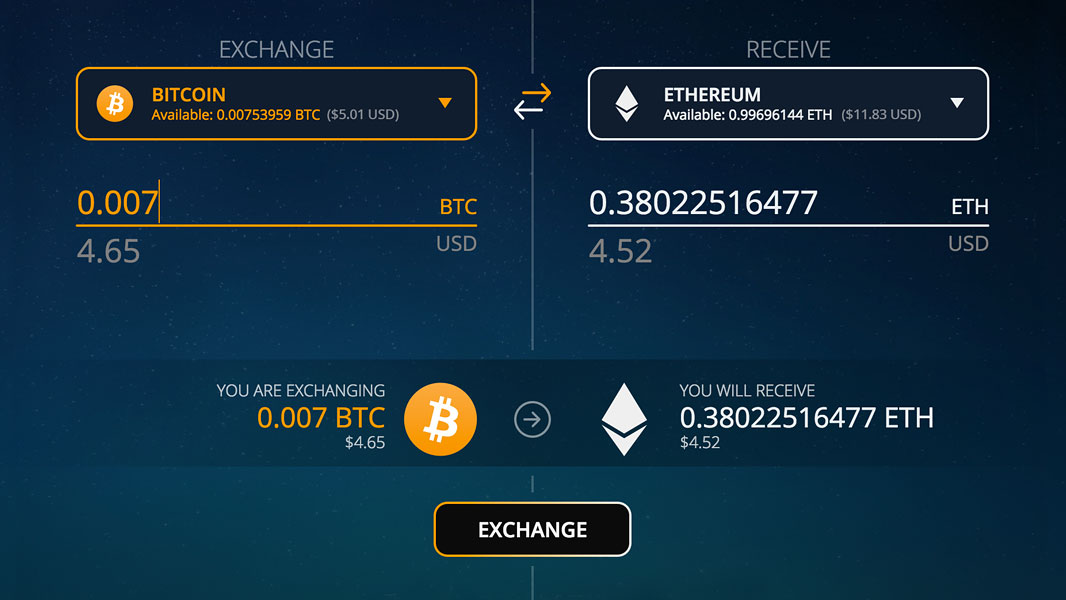 Types of Targeted Audience:
Private Coin Owners.
E-commerce Merchants.
Cryptocurrency Investors.
Automated Exchange Point is a niche software product that should be built according to the inner needs of cryptocurrency exchange platforms like Bitstamp, Coinbase, Cryptsy, Kraken, CEX.IO, etc. Something that will facilitate and straightforward mass currency trading process that opens an opportunity to create the best cryptocurrency exchange app.
Imagine coin exchange like Forex processes millions of dollars per transaction. The new system designed for cryptocurrencies should possess the same level of security and stress resistance.
As for now, currency exchange platforms are no more than p2p marketplaces that basically just a site for individuals where they can find each other and jump into private chat. No guarantees, little to no third-party overseeing. Hard for newcomers, unforgiving for newbies.
Building a decentralized exchange market or a DApp (Decentralized app) that will preserve anonymity and get the trust of the mass market is a key to success.
Statistics Aggregation Platform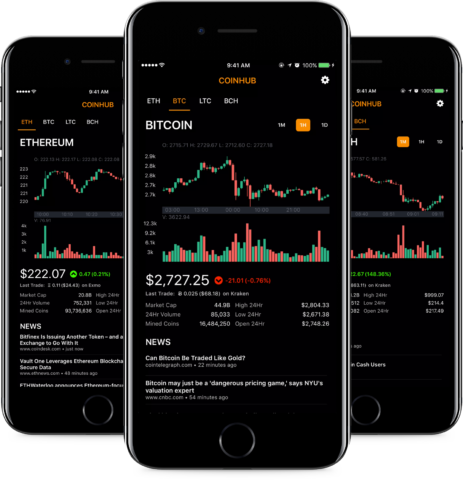 Targeted Audience:
Traders & Brokers.
Financial Analysts.
Cryptocurrency Investors.
Monetization principles of such platforms are close to those used across trading utilities: ads, premium excess, paid analytics, coin exchange services.
There is not much to say about such platforms, except one should aim to enhance existing UI/UX design. Especially when it comes to the visualization of data, it should be carried with great attention to detail. Fortunately, there are a lot of pre-made libraries that can streamline development process.
Cryptocurrency Trading Application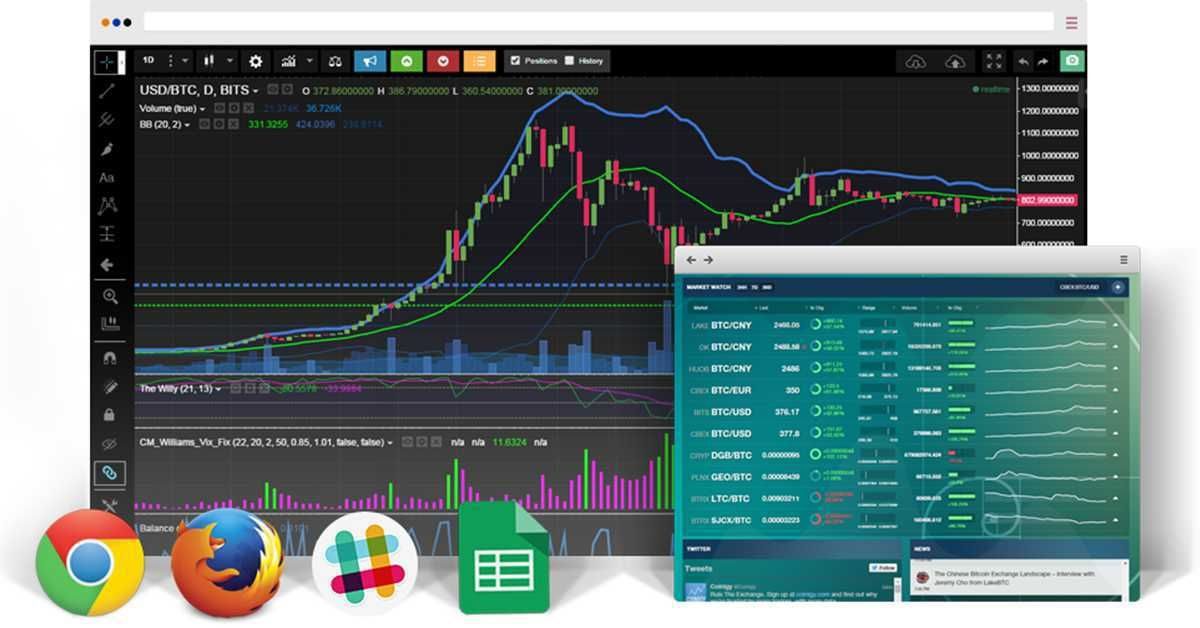 Targeted Audience:
Brokers & Traders.
Cryptocurrency Investors.
From here we're getting into the real business with best cryptocurrency apps ideas. Global crypto investors in ICOs, new currencies verification networks, multi-currency payment gateways, mass transactions and on and on…
Cryptocurrencies are still evolving. Bitcoin brought us blockchain technology, Ethereum brought smart contracts, Neo offers an easier programming language that is used to create those smart contracts. But the finish line is still years ahead.
The first approach to the invention of new tools is trying to simplify existing processes:
Create a mass transaction interface that will allow traders and merchants exchange coins in bulk.
Develop a cryptocurrency based invoicing system that will automatically stamp smart contract and get money upon fulfilment of transaction conditions.
Make an instrument that will survey
The second approach is by upgrading existing tools:
Smart Contract Generator – a system that allows business owners create custom smart contract without the need to hire a developer.
Right now smart contract creation process is quite tricky. It requires special skills and there are few to no templates available. Plus, there is a big "zoo" of programming languages used in cryptocurrencies: SOLIDITY, C++, JavaScript, etc.
ICO Launch Platform – a regulated place that will protect investors and project.
Such platform may finally ensure transparency and security parties deserve. Needless to say how important such platform can be right now while the industry has not managed to secure trust of general public. In addition, ICO Launch Platform will get a great potential to transform into the cryptocurrency second stock market or first unified exchange market.
E-commerce Crypto Payment Platform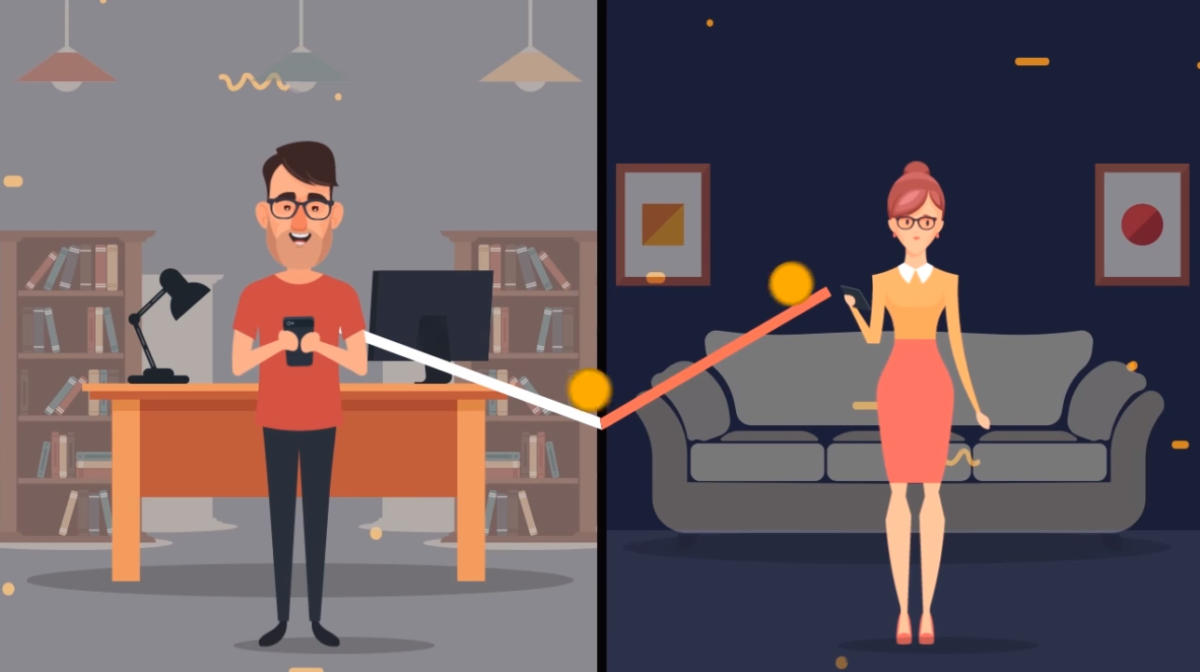 Types of Targeted Audience:
Business Owners.
Private Coin Owners.
E-commerce Merchants.
Say you have an online store and you want to accept payments in BTC and ETH. Unfortunately, you probably will be forced to process each BTC payment manually. While cryptocurrencies stay on the edge of IT, there is still no stable and easy payment gateways that will integrate with major e-commerce platforms.
Manual Processes Your App Should Strive To Automate:
Automated Price Optimization – While prices for cryptocurrencies are still jumping up and down merchants have to change tags every day. Why don't we automate this routine process?
Merchant Panel – That will help to withdraw, exchange or pay with coins. Above all, this panel can be used by merchants to ensure that all transactions are in place.
Bottom Line
By now, the total market capitalization of cryptocurrencies has exceeded $2000 billion and will go far above this point. And the gold rush will surely end, sooner or later. At that time Wild Crypto West will be colonized with new banking systems and currencies.
We live in an age when the financial landscape is changing fast and it's about time to decide whether you'll stand on top or use a service someone has developed instead of you.
We're Here to Create a New PayPal for Coins.