Nowadays applications have become powerful tools. Not only big companies build apps to promote their goods or services and ensure customer engagement, but also many startupers tend to consider app development as a great opportunity for starting a profitable business. 
But when it comes to selecting the right development technology many people get confused. There are so many coding languages, software development companies, and also free app builders that it is hard to make a choice. So sometimes the decisions are made based on the time a development may take and a budget a company or startupers have at their disposal and are ready to spend.
Creating an app using low-code builders has become extremely popular lately. This is probably one of the fastest and cost-effective ways to build your own digital solution. But is low-code really so good and effective if you want to create a competitive and high-quality app in the end? Let's take a closer look at this approach to find out. 
Key advantages of low-code 
If an idea to build an app came to your mind then you should have read some information about low-code builders. A simpler approach is the first thing every person starts looking for. And we do not say that it is bad. After all, why complicate everything when you can minimize hand-coding and get your application developed in no time?
As you may know, low-code builders do not use traditional coding. They allow to configure an app using graphical interfaces to drag-and-drop various elements. Common low-code builder includes:
App manager

– set of tools for building, testing, debugging and deploying an application.

Visual IDE

– environment that allows to define data models and workflow, and add usual hand-written code.

Service connector

– tool that can connect to the back-end, it also helps to manage the structure and storage of data and to retrieve it.
From the development perspective, it doesn't really matter whether the code was written by hand or using graphical tools, the machine will be able to read it anyways. As long as the binaries are compiled correctly, the design and databases and other elements created right, your solution created using a low-code builder will be well-functioning. Low-code builders grant you a choice, you can either not use old-school code at all, or add some hand-written alterations to the app design. 
But as any other coding method, low-code has its pros and cons you should be aware of before you consider investing into your own custom solution. Let's begin with top 5 major advantages low-code platforms offer.
Lower cost
Low-code builders are considered to be more productive tools. They allow you to create an app in a short amount of time (months of development can be reduced to weeks and even days), which saves your budget greatly. Moreover you will not need to hire a lot of developers, who have an hourly rate.
Fast alterations
If you are dealing with complex hand-written code it may take some time to revise a part of that code and make changes without affecting the application functionality. But it is way more easier and faster to adapt elements of graphical code at any stage of development. This means that your solution will be more adaptive to quickly changing market trends.
Better agility
Using visual tools for creating a code speeds up the whole process of creating an app. But what if you combine this with automated testing? This will let you build an app faster than ever, you can even do this single-handedly if you possess some basic knowledge.
Easy maintenance
The components of the application built using low-code platform are standardized and tested beforehand. So in the future you don't need to worry about minor bugs or performance issues. It is also easier to utilize third-party integrations. This means that you can keep improving your app without wasting your time on fixing minor issues.
Low-code platforms grant every entrepreneur a chance to enter the market fast and easy. It is possible to create a new solution quickly and test whether it is effective for your business and useful for customers. Any idea can be turned into an app offering goods or services without any significant investments.
So as you can see, low-code software development can be a good idea if you have a limited budget, want to test your app idea in a short period of time, and need to alter your solution easily in the future. Although it is predicted that the total market of low-code builders will skyrocket to an impressive $21.2 billion by 2022, we can say that this type of software development will transform the future of coding but it cannot replace traditional approach (high-quality hand-coding). 
Want to build an app?
Our professional Business Analyst can help you shape your idea and understand whether low-code or custom app development is better.
Top low-code platforms 
When choosing a low-code builder for making your application you should pay attention to numerous factors like:
Is that platform cloud-based or web based? 

How much does it charge per month for each user? 

What business size will it be suitable for? 

Does that platform offer a free trial period so that you can check all necessary options? 
Once you've answered these questions you can select the right platform for building an app for your business. Among numerous low-code builders present on the market, we'd recommend you to pay attention at the following: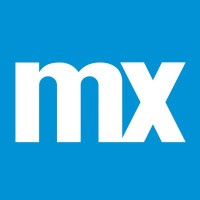 Mendix. The price you'll have to pay for a subscription plan depends on the number of users (starting with $1875 per month). With Mendix you can develop an app for any device and it has on-premises deployment options + public and private clouds. There is also automated backup which is great. Agile project management along with the reusable components allow to create your solution in no time and without any issues.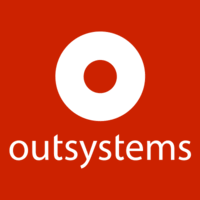 OutSystems. Do you need to build a web, mobile or enterprise application at an enormous speed? Then choose OutSystems because it offers an impressive set of features like: dashboards for monitoring real time performance, in-cloud or on-premises deployment, high security level of all apps and easy integration of an app with any system. The monthly price for universal subscription is quite high ($15000) but the speed and quality of this platform are totally worth it.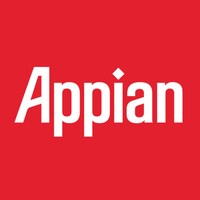 Appian. Despite its affordability (only $90 per month for each user), Appian offers native AI services, no-code integration through major cloud services (Google Cloud, Microsoft Azure and Amazon AWS). And what-s even better you do not need any code to integrate an enterprise system, necessary web services or data. With advanced drag and drop tools it is easier than even to create a functional app in a short period of time. 
Major cons of low-code development 
Although low-code development has numerous advantages and is able to save your time (which is money), you should not think that this is a number one choice for turning literally any idea into an app.
If your goal is to develop a complex unique solution with a certain set of features, visually appealing UI and intuitive UX, you'd better consider hiring a team of developers to perform traditional coding. To prove our point, let's first take a look at some issues that low-code applications can have:
Low reliability
If your app is created using hand-written code then you can be sure that it is reliable and secure, because you know all its peculiarities and therefore have control and can change some elements any time. In case with low-code applications you should rely on the platform and if something happens to it (e.g. it gets hacked), then your app gets vulnerable too. Moreover, you should stick with the "rules" that platform dictates and make use of what it offers (database, cloud storage, etc.).
Lack of customization
It is harder to customize your low-code application even if you start cooperating with a team of professional developers. If at some point you decide to add some custom features to your app, the integration challenges may appear. You will probably need to add a hand-written code (which can cost you even more than custom app development + don't forget about the monthly price you will be paying for subscription allowing you to use a low-code builder itself). Also custom integrations can influence your app performance and speed (which can make user experience worse).
Need consultation?
Don't hesitate and share your app idea with us to get a professional advice regarding the most suitable development approach.
Why custom app development is better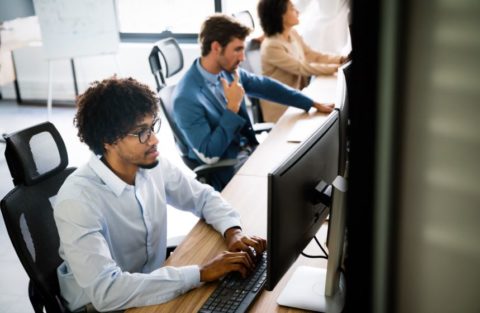 Custom software development will cost you more and of course it will take longer. The price and time will depend on the complexity of your project, the number and nature of features you'd like to implement, and the developers you are going to hire (their skill set and hourly rate). 
However custom applications will help you to stand out from your competitors. By choosing a team of developers you also receive a services of other qualified specialists:
Business Analysts (who research the market and help you shape the idea, make it more relevant in its segment, select perfect tech stack and write specifications that are crucial for preserving deadlines and development plan);
Software Engineers (who write high-quality code and utilize integrations, those specialists can be of different qualification and knowledgeable in different fields);
Designers (who make your app visually appealing and recognized, ensure that UX is as intuitive and comprehensible as possible);
QA Specialists (who perform automated and manual checkings and make sure your app is stable and functions smoothly);
Scrum Master (who is responsible of taking care of all development stages, this person coordinates the work of all team members and ensures that everything is done on time).
If you need a reliable solution that can be maintained and easily improved afterwards, then you should prefer custom software development to low-code app building. The first one ensures that your app is a high-quality and long-lasting solution, while the latter is great in case you want to test your idea and see whether it is worthy of further investments and development. It is really hard to get a decent solution if you are building it using low-code platforms. After all there are minimum customization options, there can be issues with integrations, your app may end up being unstable and rejected by stores. So the risks and economy of finance are not worth it. 
By choosing custom software development you are investing in the future and value of your business. Digital solutions should be reliable, handy and not fail you or your users. And with low-code apps it is hard to guarantee that those conditions will be preserved.
☝
Related Topic
We have already written an article related to all crucial benefits that custom app development offers. So it is highly recommended to take a look at it before making a decision regarding development options. You can
find that post here
.
If you need a reliable solution for business that can be improved further, then we'd recommend you to develop a custom app. Limited budget doesn't mean that you cannot afford custom solution, you may for example develop an MVP and test your idea first.
Yes, apart from having less customization possibilities, low-code also allows to perform limited number of integrations. You will not be able to create a proper API and the security of your solution will be questionable. And on top of that you will be tied to a low-code platform used for your app development.
To sum it up
Low-code builders have really transformed app production. People without any specific technical background can easily master low-code development and create a decent solution very fast. But as any other software making technology low-code has its pros and cons. While being time and cost effective, unfortunately it lacks flexibility when it comes to customization and integrations.
But customization is what really makes your app one-of-a-kind-solution, so at the moment low-code builders cannot surpass traditional coding. Custom software development may require more resources but yet it provides better solutions in the end. 
Need a top-notch solution?
We can develop an application from scratch and make it not only highly functional but also visually pleasing.