Every day small and midsize businesses deal with multitasking. Employees have lots of responsibilities, they provide dozens of services, and communicate with clients and specialists from other departments. Sometimes such multitasking turns out to be utterly ineffective – time gets wasted, important data is hard to find, and numerous human mistakes are made. 
And in this world of working chaos only the companies that have a magical business management software called ERP can stay stable and highly productive. It's hard to overstate the true power of enterprise resource planning software.
ERP software offers companies a centralized and transparent database where all the information from company departments is safely stored.
Up-to-date ERP systems
serve not only as convenient data storages but also as business intelligence tools helping to handle financial management, procurement, accounting, human resources, production and client services. 
Perhaps your company already uses ready-made ERP solutions. But is that software enough for your business processes and needs? Or maybe there is a better option that you can try and achieve better results? In this blog post we will give you the answers to these questions. 
We are going to share with you key reasons why custom ERP software is a perfect tool for improving business operations. And we will also cover top ERP types, including the specificities of
custom ERP development
. So, without further ado, let's get started! 
ERP – the perfect solution for mid-size businesses and enterprises
Our team developed custom ERP software for dozens of clients that run different businesses starting with construction and real estate, and ending with manufacturing and healthcare. Therefore we decided to look back at our best projects and analyze why businesses actually consider ERP development and integration in the first place. It turned out that these days numerous small and midsized businesses implement
custom ERP software
to:
streamline and automate all processes;

unload human resources;

update to latest technologies;

perform better customer relationship management;
improve supply chain management and inventory control;

centralize enterprise-wide data;

replace ineffective legacy solutions;

improve business visibility and transparency;

switch away from ready-made non-customizable ERP tools;

improve security and accessibility of key company data;

save on unnecessary costs (like monthly subscriptions) required to keep using third-party business software; 

make their business grow and be more scalable and agile in the future;

increase overall employee productivity and efficiency of every business process;

encourage better cross-departmental collaboration. 
It's possible that you also experience some business issues that custom ERP software solution can help you eliminate once and for all. But it's understandable if you still have doubts whether investing in custom ERP solutions is really that good of an idea. To dispel all your doubts, we've explored the statistics to provide you with real insights regarding enterprise resource planning software. 
What statistics says
According to
the ERP report
, 95% of businesses that integrate ERP systems typically manage to improve some or all their inside processes. And the
top 3 main benefits
the companies gained were improved collaboration, reduced processes time, and centralization of all data. Also it is interesting that 53% of business decision-makers claimed that ERP is their main investment priority in addition to the CRM (custom relationship management) system. 
ERP is not just yet another tool to complement your smart business environment. It is a solution able to add value to your business, change key processes and improve success metrics. And that's exactly why every company, especially booming ones, should seriously consider ERP implementation in 2022. Also pay special attention to cloud based ERP system as this is a hot trend at the moment. 
Related post
Our experts wrote an article covering top goals and key risks of ERP implementations. They've also shared some valuable tips on ERP software development, right data migration, and seamless deployment. To take a look at that highly informative post,
click here
.
Choose the right ERP system for your business
So as you've probably understood, enterprise  resource planning software is a core tool for businesses able to transform them in so many ways. However, it is still not quite clear what ERP is better for businesses. In a world full of ready-made solutions, should you get settled with one of them? Or maybe it is better to invest in custom ERP development from scratch? Let's discuss these matters right away! 
Ready-made ERP platform and best vendors
The first and most obvious choice for businesses is to get a ready-made ERP software solution because it is fast, convenient and requires less costs than the development from scratch. And while for the smaller businesses, this strategy may make better sense and work like a charm, the larger companies oftentimes struggle with tuning those systems and incorporating them into their working environment.
So when it comes to ready-made ERPs, we'd recommend using them to small businesses with 30+ employees but not more than 100. Most ready-made ERP projects are used by companies to streamline supply chain management, perform better inventory control, replace manual processes with automated ones, improve data security and warehouse management. Enterprise resource planning becomes a centralized system that helps you achieve operational efficiency and ambitious business goals.  
Among the most popular and reliable ERP vendors one will likely recognize: Oracle fusion cloud ERP, SAP, Microsoft, Infor, Netsuite and many more. Here are the ones that are used by numerous companies all over the world: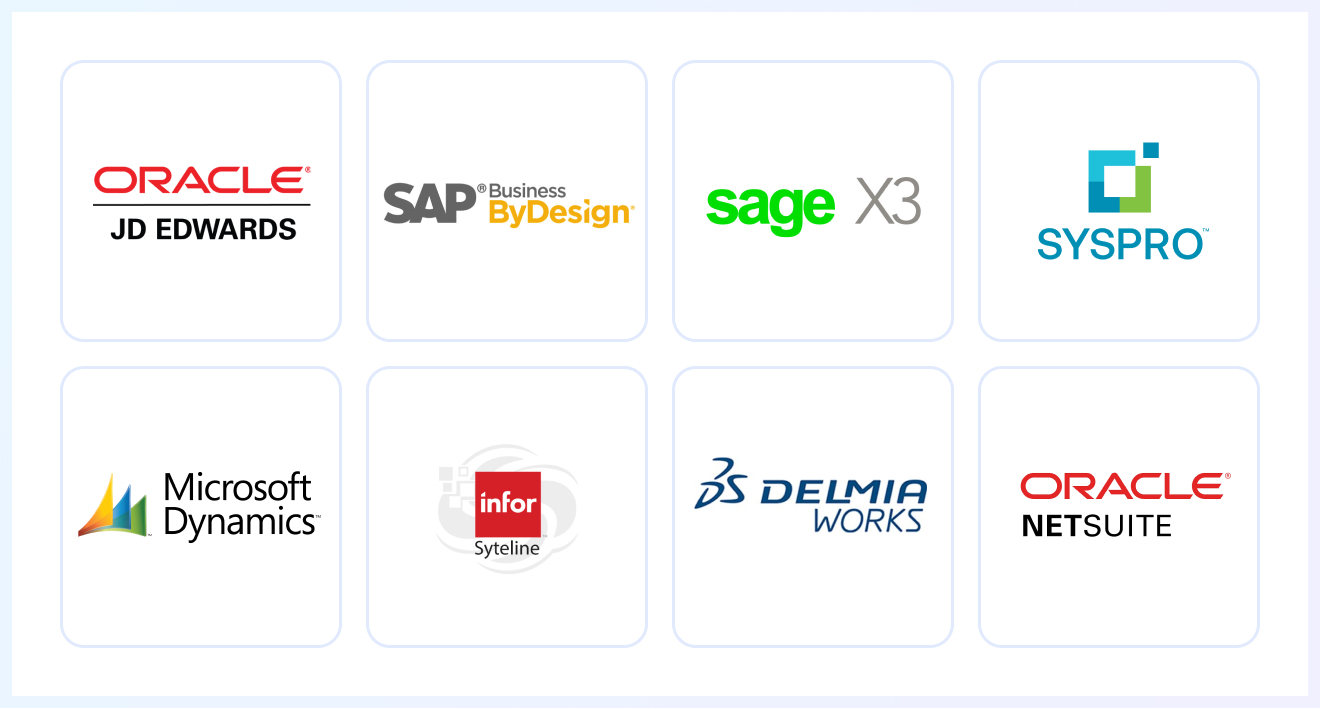 The market of ready-made ERP solutions is huge.
According to Statista
, it is expected
to grow to around $97 billion by 2024. And there are two leading ERP vendors on the market – SAP and Oracle. No wonder, because not only small business representatives but also such business giants as Apple, Ford Motor, and General Motors have been benefitting from SAP for years. Here are some numbers that demonstrate and better illustrate the power of the ERP market: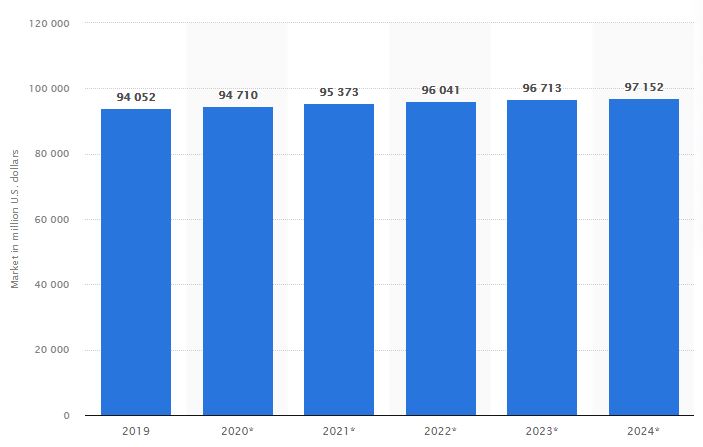 Image source: Statista 
We have explored all popular ERP vendors and selected top three to share with you what's so great about them: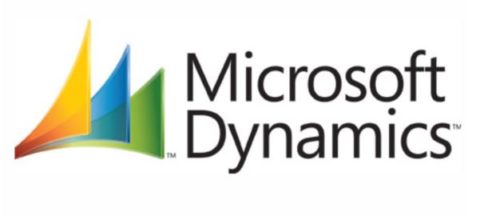 Microsoft Dynamics
– can be called a perfect fit for mid size and small business. The most significant advantage of
this ERP
is that it offers great built-in predictive analytics and lots of options to perform third-party integrations. If you want to use this ERP system with customer relationship management software, Financial management, Marketing and lots of other modules, be prepared to pay
$40 for a user per month. 

SAP Business One
– this
enterprise resource planning
software offers a wide variety of modules as well. You can benefit from
help with
Accounting, Inventory management, Warehousing, Reporting and Analytics. A restricted license will cost you
$56 per user per month, and the advanced license costs twice as much.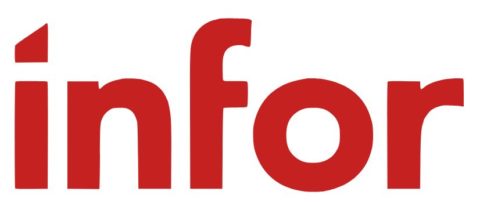 Infor
– this is one of the most
prominent ERP
solutions since it is powered by artificial intelligence and provides deep analytical business insights. What's even more impressive is that the Infor company invested in modern architecture and it works with Amazon cloud services. This is a truly agile solution for business professionals that will cost you about
$100 per user (the cost depends on the type of license and services).
✏
Additional info
We have dedicated a whole set of posts to ERP systems, both custom and ready-made. Take some time to
explore those posts
to collect as much useful information about ERP implementation as possible and make the right final choice after accumulating the necessary knowledge.
Custom-made ERP software 
Custom-made enterprise resource planning systems are go-to solutions not for small businesses but for big and growing companies. Of course, the variety of the off-the-shelf ERPs and their prices can be tempting, but you should also know and keep in mind their limitations. 
With custom-made ERP you will never face scalability or customization issues. While ready-made solutions offer a pretty standard set of options that can be good for one business but useless to another, ready-made ERP adapts to all your processes and offers you a seamless experience. And that's not all you can get! 
Here are some main benefits of custom ERP software system development and integration: 
Custom

ERP will have only the most crucial set of modules

. With it you can digitalize all necessary processes in no time and use one multifunctional system to manage all those processes in the future. Whatever business operations (i.e. inventory management, warehouse management, customer relationship management, etc.) require optimization, ERP for SMB will take care of them. 

Your

ERP can be connected with other business systems

like CRM or ECM which helps to get insights driven by real time data and see the full picture of how effective your core business processes are. 

You can

cut your entire business and IT costs

spent on third-party solutions and services since custom enterprise resource planning system will have all necessary features. 

Custom-made ERP

will have the most user-friendly and intuitive design

, so you will not need to spend much time on teaching your employees how to use it. This is utterly important for manufacturing resource planning systems that require wider set of options covering every key business process. 

Cloud ERP software developed specifically for your business

can scale together with your company

. 

Custom

ERP is built preserving all standards and every regulatory compliance

. Moreover, companies like ours always use the latest technologies, so you can be sure that your software will last you for years to come. 

Your

ERP can be easily connected with all necessary services or APIs

. This means that every crucial business software you need will be linked with your central business system – your own ERP. 

And last but not least,

you will never depend on any restrictions that ready-made solution providers may have or implement

. So you will not need to worry that one day the support of a certain service will discontinue, or that some modules will be removed or changed in a way that no longer fits your business needs. 
Discuss your custom ERP
To discover all possibilities and benefits ERP can bring to your business, talk to our expert who is willing to answer all your questions.
Сustom ERP development: 101
Needless to say that ERP is the most crucial software for middle size and big businesses as well as different enterprises. Perhaps by now you've made a decision to build your own custom ERP fully adaptable to your business processes. But chances are that you still don't know where you should start. 
So to help you with everything and address all questions you might have,  we have prepared a full guide on custom ERP development for you. Let's wait no further and proceed to discussing all the details. 
Key things about ERP modules
As we've already mentioned, enterprise resource planning is a complex multifunctional solution. Every ERP has a modular structure that supports different ERP functions such as accounting, procurement, workforce management, inventory management and so on. In other words, each ERP module is designed to fulfill one particular business function, provide the data related to that function, and support the related processes. So modern ERP solutions support dozens of modules to cover all your business needs. 
There can be many modules included into a common ERP system and the information will not get messy. ERP software solution has one single source of very accurate data and preserves that accuracy even when a new module is added. 
The selection of modules suitable for your business is very important. Of course you can extend your ERP functionality with time, but in the very beginning it is necessary to add the most useful modules and benefit from them to the fullest. Here is an infographics demonstrating a variety of ERP software modules you can consider for your company: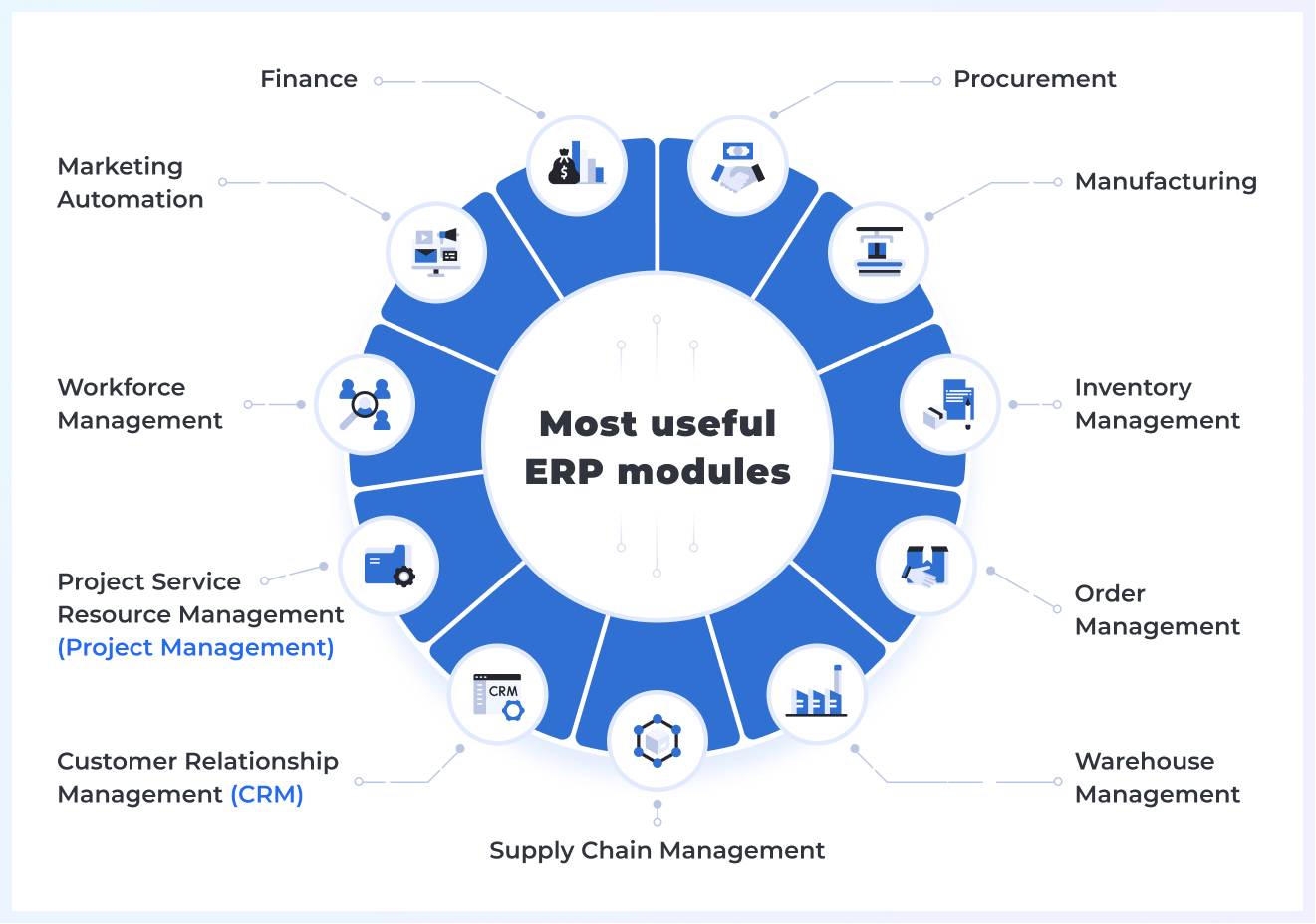 One of the most important modules is a financial management that helps with accounting and automates tasks related to billing, all kinds of payments, financial planning and analysis, profit and loss reports, etc. The next important module would be CRM (custom relationship management) that helps with management of customer related information. 
Another crucial ERP module is the one responsible for workforce and human resource management. This module is like a CRM software but with the data related to all your employees. Thanks to this module companies can store lots of documents linked to every employee across the company – performance reviews, job descriptions, promotions, sick leaves, vacations, etc. 
Highly recommended ERP modules 
Apart from the modules mentioned on the infographics, we'd like to emphasize some more runner-ups that you might like: 
PLM

– or product lifecycle management module that will help you detect the full lifecycle of a product starting with its design phase and ending with sending it off to vendors.

BI

– or business intelligence tools that will help you collect valuable insights on your company performance thanks to advanced analytics, vendor classification, real-time reporting and many more.

EDI

– electronic data exchange to share and fill in all documentation in an electronic form and minimize human errors that occur during handling common paperwork. 

BA

– business analytic tools. While BI provides insights on past and current business situations and helps streamline necessary operations, BA analyzes the same data to project future operations and prepare business for it. BA can even offer you great data visualization and online analytical processing tools. 
The combination of modules can be different for every business. Everything depends on your goals and expectations put on the ERP software. So before you are going to initiate
ERP solution development
you need to point out your main requirements to business functions.
This is incredibly important, especially if you need an ERP for manufacturing or other complex industry. In case you have any difficulties with formulating your requirements and selecting the right modules, you can always consult with a professional business analyst. 
Here at our company, we have specialists who will help you select not only the best module set, but also handle all non-functional requirements (i.e. load on devices, desired ERP performance, scalability, etc.) that are also crucial for every ERP software. 
Consult with our expert
We would be glad to help you with the selection of the right ERP modules for your particular business. We can also assist you with your ERP software modernization.
Enterprise ERP trends 
The world of technologies does not stay still. And companies that embrace innovations now will gain a huge competitive advantage in the near future. That is why all enterprises should pay special attention to emerging ERP trends. We have analyzed the most prominent computing trends that already influence ERP development. And here are the 4 main tendencies we'd like to emphasize: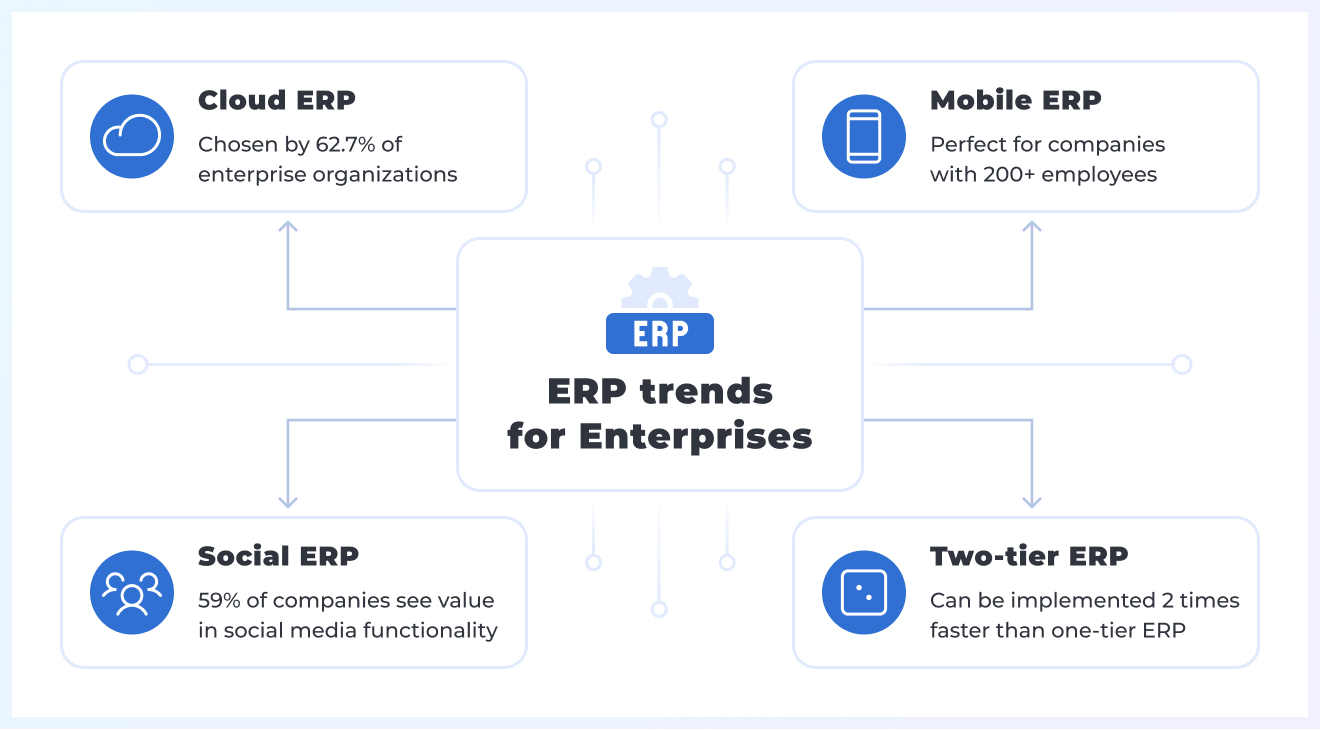 Cloud ERP
Cloud migration is a huge trend, and numerous enterprises have already assessed its advantages and pounced on the opportunity to implement and enjoy this wonderful technology. According to numbers provided by surveys, 62.7% of enterprise organizations choose cloud ERP systems over on-premise solutions. Cloud ERP solutions have upfront infrastructure and better storage resilience, and their implementation time is faster. So cloud ERP can be your #1 option in 2022.
Mobile ERP
Mobility is everything, especially for companies that have lots of departments and more than 200 employees. For better productivity executives and managers need to have real-time access to all crucial information, reports and numbers. And that is exactly what ERP for mobile devices can offer. So if you still don't have an iOS or Android version of your ERP, consider developing at least one and see how it goes.
Social ERP
Social networks like Linkedin, Twitter and Facebook are widely popular today. But what can happen if you combine them with ERP systems? Although some still think that social media are time killers, they actually can be helpful for businesses. Social ERP is a new phenomenon that facilitates collaboration in companies between employees and partners, making it easier to communicate, improving customer satisfaction and engagement, tracking conversations, projects and processes with ease. Social ERP systems are powerful tools that should not be underestimated and hence dismissed.
Two-tier ERP
Although it is widely considered that there is nothing better than a one-for-all solution, some enterprises still adopt two-tier ERPs. This means that they utilize two separate ERP systems for covering two operational business layers. A two-tier approach is perfect for very large corporations and franchises. They can keep using their old but gold ERP software in their headquarter offices, and implement new systems in franchises and retail locations. In such a way companies can upgrade their business tools without significant budget and time loss. After all, modernization of an old ERP software takes months and requires fundamental infrastructural and other changes. And now all companies can afford that.
Additional info
Don't miss a chance to take a look at our
full guide on ERP systems
, their benefits, great business opportunities, and many more. 
ERP software development with our team
ERP solution development is a necessity for all big businesses in 2021. But unfortunately it requires so much time, effort and financing, which means that you definitely need to find a reliable
team of experienced developers
in order to not meaninglessly waste all your resources.
That being said, we as an ERP vendor can be a perfect fit for you. By hiring our developers you will stay focused on your business while we effectively handle the development job for you.
We can provide you with all the specialists needed to build and deliver your custom ERP software: 
Business Analyst;
Software Architect;
Designer;
Front-end and back end-developers;
DevOps Engineer;
Quality Assurance specialists;
Scrum Master (responsible for project management). 
The development cycle of an ERP software is quite complex and, apart from common development, design and testing stages, it includes several other steps:
Proof of concept
when your hypotheses are validated and structured properly, and you can see a document showing if your ERP idea is feasible and can be turned into a real project.
Discovery stage
when our Business Analyst explores all your business challenges, expectations put on the future ERP system, and suggests the most suitable feature set and tech stack. Also you will be provided with all necessary technical documentation and your project will be split up into several key epics. The Business Analyst will also help you formulate all necessary functional and non-functional requirements.
Fast ERP prototyping
a stage during which the Business Analyst can help you create a skeleton of your project using a builder or no-code platform. This helps you to see what your project can look like and how it can function. If you approve the general ERP system concept and prototype, the prototype will be taken by the developers and designers and turned into a solution with high-quality code and necessary integrations.
During the development process
our Scrum Master always stays in touch with you
and provides you with all necessary updates, progress reports and financial data reports. So you can be sure that the communication will be on a high level and the deadlines will be adhered to. We also guarantee impeccable project management with an attention to every little detail that matters.
We always choose the most suitable team for each project.
So you will definitely get professionals that have experience in building ERP systems for your particular business industry which will help speed up all processes and deliver the best result without overshooting the specified budget. 
Our software development agency guarantees the desired development outcome, guidance through all development stages, deep immersion into your business industry and key challenges presented by it, timely project delivery and even further project maintenance. It's a full pack of ERP development services that every solid business will appreciate. 
Development cost of ERP system
As we've already mentioned, ERP is quite a costly solution. In most cases the final price for custom development of enterprise resource planning software depends on the feature set, overall software complexity, number and kind of third-party services required, and presence of high-tech options powered by AI, ML, IoT or the like. 
On average,
ERP system with a solid feature set will cost you up to $100,000
. And the
minimum viable product
with a basic and crucial feature set
will set you back around $55,000 – $75,000
. 
The sum may seem enormous, but it is definitely more advantageous than to keep paying crippling subscription fees month after month, and year after year for a ready-made expensive solution that may not be such a great option for your particular business anyway. Your ERP system will always stay with you and serve you exactly how it is supposed to. It is a great investment into
the digital transformation
of your business. 
And now let's get back to numbers. We've already named specialists that are required to build your ERP system. So now let's see an example of how many hours of their work are needed, and what would be the price of each technician's work. 
| | | |
| --- | --- | --- |
| Technicians | Dev hours | Total cost |
| Business Analyst | 130 | $7410 |
| DevOps | 32 | $1472 |
| Designer | 120 | $5400 |
| CSSHTML | 150 | $4500 |
| PHP back-end | 600 | $36000 |
| JS front-end | 400 | $22800 |
| Quality Assurance | 360 | $11880 |
| Scrum Master | 270 |  $13500 |
Request a quotation
Drop us a line and we will provide you with all necessary estimations for your custom ERP system.
Our experience in building ERP for businesses
When it comes to ERP systems, we can say that we are real experts in their development. In the last 5 years, we've built and integrated many enterprise resource planning systems for construction, transportation, aircraft selling, real estate, manufacturing and healthcare companies. 
All the expertise we've gathered during the development of those projects helps us now to speed up the development process, minimize all possible financial management and development risks, preserve all deadlines, and predict and prevent what bottlenecks can appear. 
As an ERP vendor we also help companies with seamless
ERP integration
and provides further maintenance services. By cooperating with us you get a great technical partner able to power up your business with innovative ERP solutions. Here are some great examples of ERP systems we've successfully delivered in the past. 
LEO – ERP for a construction company 
Construction companies, especially the ones that manufacture construction materials, handle dozens of processes on a daily basis. Our client came to us with the request to build a highly-functional ERP system able to: 
automate processes (estimation, labor management);

improve scheduling and make it convenient;

make quality assurance more transparent and easier;

reduce workload on employees and get rid of human errors;

make job management better;

keep all plans and drawings in one place. 
Taking all these goals in mind, we developed a feature-rich ERP system that has a built-in PDF editor, advanced search, and various tracking and management tools. We wrapped high-quality code in a user-friendly design which made
Leo ERP
very intuitive and easy to use. 
Elite Vehicles – ERP for company producing vehicle parts
This was a very interesting and a little bit challenging project. Our team needed to develop an ERP system for the company that produces and installs special parts for specific service transport. This company provides parts and services to ambulance, police, and firefighter cars. 
The main goal of ERP solution was to make order-making easier, to improve visibility of all processes, to analyze common client requirements and improve services in the future. Before the ERP system implementation, the company handled all orders manually and a lot of information was lost. Knowing all company issues we were able to address them with a custom solution that became a perfect fit for this business. 
Elite Vehicles has an advanced admin panel and lots of options that help employees handle all orders properly, analyze all necessary information, and provide top-notch services to the constantly growing client base.   
Everything depends on the project complexity. While ERP solutions can be developed in 6-8 months, more complex ones like cloud ERP can take a year or even more. However, this does not mean that you will be left without any solution. We use an approach where after each project sprint you get a fully functioning version of ERP that is improved and extended with each new release.
We can say for sure that soon there will be a huge demand in ERP systems powered by high-flying technologies such as AI, Machine learning, deep learning, and IoT. It is also reasonable to consider ERP modernization and implementation of predictive analytics. All those modern technologies can turbocharge your current ERP to a whole new level and take lots of tasks off the shoulders of your employees. Also, all real estate companies can consider
spicing up their ERPs with virtual reality.
And of course, cloud ERP still remains a huge trend.
To develop an ERP system from scratch you will need a Business Analyst, Software Architect, Project Manager, Tech lead, Full-stack developers, QA specialists, DevOps engineer, CSS specialist and designer. We would recommend you to hire a cohesive team like ours to get a predictable outcome and be sure that the communication and all processes are under total control.
To wrap it up
Enterprise resource planning software can become your best digital helper able to break barriers between all your company departments. By integrating custom ERP solution your business can achieve better performance rate, optimize management, improve collaboration, automate manual tasks, and what's more important – all your company decisions will be data-driven. 
These days, using ready-made ERP systems is not enough. Only custom software, tailored to fit your business model and goals, can help you streamline all processes in your company starting with supply chain management and inventory management, and ending with financial management and production planning. 
Although the development price may seem enormous, you are investing in a custom ERP solution once, and get a highly functional solution that will last you for years to come.
On top of that, you will not depend on ERP providers and their conditions ever again. 
Custom enterprise resource planning software will have the most efficient feature set suitable for your particular requirements. The security and performance of such a solution will also beat your expectations. And what can be better than the tool that really helps transform your business and become even better? 
Initiate ERP development
Let's shape your idea together and turn it into a real on-premise or cloud ERP solution able to boost your business and streamline all processes.