World of information technology is so diversified and multifarious, and digital transformation is what helps to boost businesses in 2021. That is why so many companies consider developing their own digital solutions and start searching for a reliable development company. 
It seems so easy to find a nearshore software development company. But when it comes to the point, companies face questions like this: which nearshore partner should I choose? Where can I find those I can rely on? Am I sure that the local market can offer me high-skilled specialists? 
In this article, we would like to help you to make a right choice and to get rid of any doubts as to whether you should consider nearshore outsourcing as an option.
Why is Ukraine a Popular Nearshore Outsourcing Destination?
The outsourcing market today is full of truly great development companies. You can find your technical partner from any corner of the world – US, EU, Asia, and even Australia. And yet, Eastern Europe is at the core of the tech pool market. 
No wonder as there are thousands of skilled software developers here who occupy leading positions on the IT global market. You can check here a list of top trusted software development companies in Europe. Eastern Europe is attractive because of its top-class nearshore software companies, convenient location, and cost-effectiveness. 
Considering Ukraine as a nearshore software development partner is a great option. Ukraine is a popular outsourcing destination and every year it gains more popularity by its software developers. There is a large number of highly qualified specialists with good experience, background and high level of education. 
And a few more advantages:
Kyiv, as well as other leading cities of Ukraine, are easily accessible from any European city.

Most European countries do not need a visa to visit Ukraine.

23,000 young engineers graduate from universities every year in Ukraine and the number of IT specialists here reached the mark of 200,000.

Ukrainian nearshore software developers are high-skilled, know English, create high-quality products and still have a pleasurable price policy.
Ukraine has one of the largest pools of IT specialists in the CEE region

Kerry Hallard, President of Global Sourcing Organization and CEO at GSA UK
Thus, Ukraine deserves to take its honorable place on the IT world's market, offering nearshore software development services, agree?
Before we name the list of the top 10 nearshore outsourcing companies in Ukraine (and GBKSOFT is proud to be among them), first we will talk about the criterias that companies include in order to take a leading place.
Criteria the Nearshore Companies Should Meet to Be at the Top
IT companies in Ukraine should meet certain requirements in order to have the title of "one of the best companies". The fact that the company is at the top is influenced by the following factors: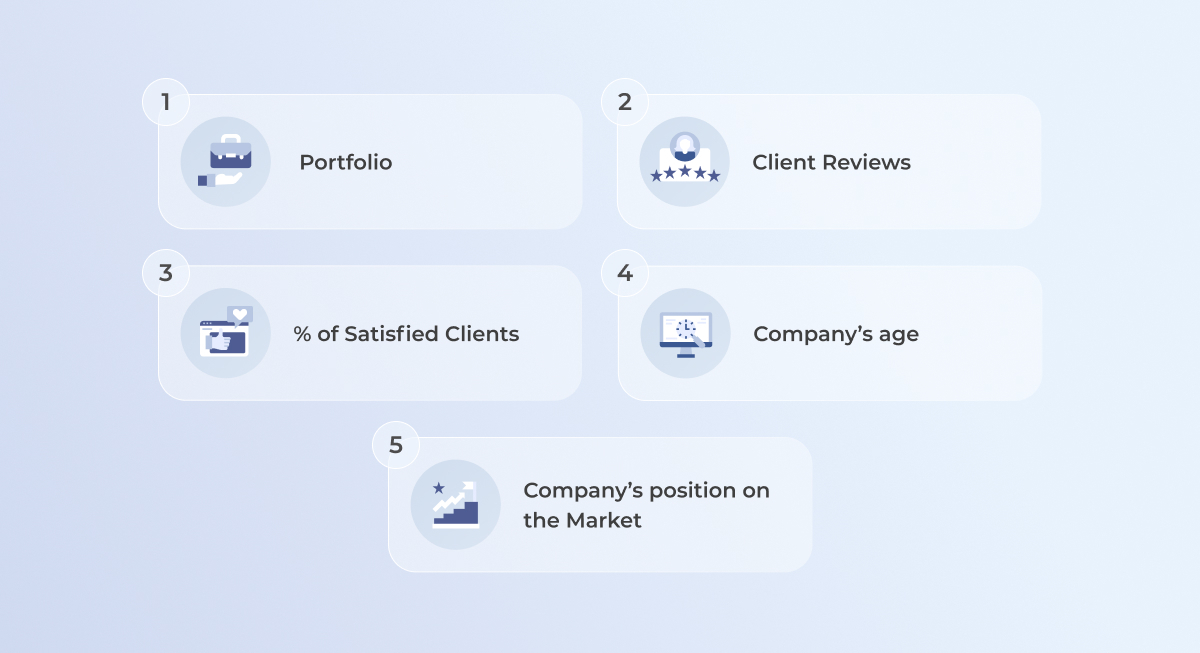 GBKSOFT, for example, is listed as a top software developer in Ukraine for 3 years in a row. You can look at our profile on Clutch.
It is important to know if the company has grown and developed over the past few years. What approach the company uses in cooperation with customers. Moreover you should pay attention to the company's awards and the evaluation by different websites or platforms such as GoodFirms.com and Clutch.co.
It has become clear now what features you need to pay attention to while choosing a nearshore partner, so let's walk through the list of the top Ukrainian companies.
Still looking for a reliable development partner?
Let's get in touch and discuss how GBKSOFT can help you
Top 10 Nearshore Software Development Companies in Ukraine
Let's consider companies with their outstanding features by revealing their strong sides, industry expertise and technologies. We will discover which services companies offer and what expertise they have.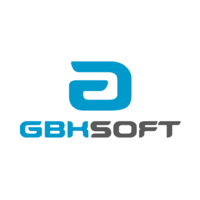 GBKSOFT 
Founded in 2011
Location: Kyiv and Zaporizhia
GBKSOFT is a company that unites high-skilled specialists in one place. Its clients include startups, digital agencies, design studios, and large companies from the United States and Western Europe. Providing a nearshore software development services, the company is a trusted partner that delivers cutting-edge solutions and focuses on long-lasting relationships with its clients.
GBKSOFT is a client-driven company that accomplished more than 700 projects in IoT, Logistics, Education, Social Network, Healthcare, Fintech, HR & recruitment. A company not only provides high-quality products: its software engineers cooperate with ideas, brainstorm, and know how to make software solutions clear, transparent and affordable for the client.
We should say that 70% of released company's projects became successful. According to surveys, the level of customer satisfaction with the work of GBKSOFT is more than 95%. GBKSOFT also has numerous awards. 
Proofs of our expertise
GBKSOFT is a reliable nearshore software development partner. And one more reason to be sure about that is our solid list of all received
awards
! By doing our job effectively, we receive our awards and expert recognition.
Already have a great project in mind and need experienced developers?
Contact us today and we will provide you with a free professional consultation and a quote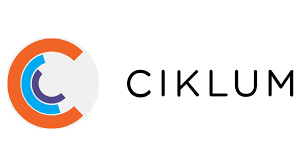 Ciklum
Founded in 2002
Location: Kyiv
Ciklum is a global digital solutions company that operates all around the world. Its branches located in Switzerland, Denmark, Belarus, and, somewhat unusually, in Pakistan. This company specializes in product and software development, testing, IoT development and e-commerce.
Customers can expect from Ciklum the following: guidance through data-driven principles, enhancement of digitally immature products, solutions with proven market value and consulting.
Ciklum's services are Data & Analytics Solutions, app development, digital commerce, and Quality Engineering & Testing.

Intellias
Founded in 2002
Location: Lviv
Company is a supplier of software development outsourcing and specializes in engineering, technology and operations.
Intellias is an expert in developing different IT software solutions. Its clients come from automotive, agriculture, transport, logistics, retail, real estate and telecommunications industries.
Intellias is a consulting and software outsourcing company. Among the range of its services prevails digital consulting, engineering, technology and solution operations.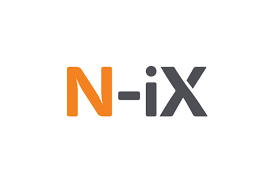 N-IX 
Founded in 1994
Location: Kharkiv
N-iX is an IT firm that provides software development for enterprises, websites, and mobile devices. The company delivers expertise and skills in data science, enterprise VR, DevOps. This provider of software services brings to the market new ideas and offers solutions in such areas as telecom, healthcare, fintech, manufacturing, logistics.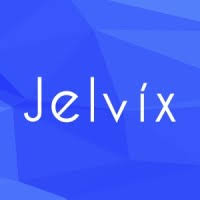 Jelvix
Founded in 2011
Location: Kharkiv
Jelvix is a leading software developer. By providing top-notch technological solutions to the customers, it is rightfully considered as a leading partner in the digital world. Company develops machine learning, mobile apps, provides consulting and other business solutions.
Jelvix cooperates with the following industries: logistics and transportation, healthcare, retail, and financial services. Company's employees are ready to offer a range of other options too. The engineering team elaborates business analysis, UI/UX design, and practical use of the Agile methodologies.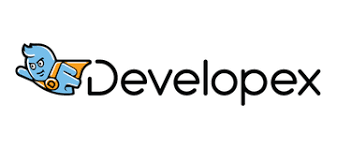 Developex
Founded in 2001
Location: Kyiv
Developex is a supplier of digital decisions for its clients. They develop services that include IT staffing/outstaffing, full software development life-cycle (FSDLC), custom software development and the other product options.
Headquartered in Kyiv (with another office in Canada), the company builds cooperation worldwide. They have clients and partners across Europe, North America, Australia and Asia.
Developex appreciates its team members in order to present the most effective nearshore outsourcing solutions. Company's expertise is in web and desktop development, mobile apps, messengers, chat apps and smart devices.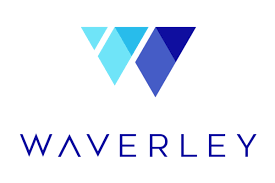 Waverley Software
Founded in 1992
Location: Lviv 
Waverley is a software engineering firm that aims to disperse digital transformation worldwide.
Company develops its expertise in mobile & web development, software architecture, AI & ML, cloud technologies and cybersecurity consulting. The company expertly creates web portals, mobile apps, digital transformation, cloud solutions and maintenance.
By providing software outsourcing, Waverley Software aims to create high-end technological solutions while remaining fully committed to its clients. Waverley Software is listed among the top custom software development companies by Clutch.co.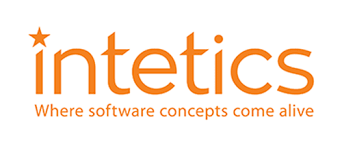 Intetics 
Founded in 1995
Location: Kharkiv
Intetics is a leading IT company with offices not just in Ukraine but also in Poland and Belarus. The company deals with the following branches: education, healthcare, CRM, logistics, finance, insurance and communications. Company's expertise is based on the predictive software engineering framework that thanks to the company's engineering experience has benefits on the world's market.
Intetics provides custom application solutions, including IoT and blockchain development.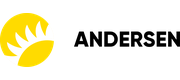 Andersen
Founded in 2007
Location: Kyiv
Andersen is a team of professionals in the IT industry. Values of this nearshore software development company are what help them to build strong relationships with clients. Company utilizes a variety of reliable technologies such as mobile, back-end and front-end. 
Assured in the quality of their product, Andersen team provides services in ML, finance, eCommerce, healthcare and the IoT. Company's professional team consists of web developers, QA Engineers, mobile developers, project managers, business analysts, and UI/UX Designers.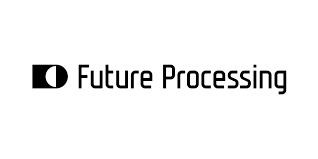 Future Processing 
Founded in 2000
Location: Ternopil
You can observe the Future Processing's competency in data science, business intelligence and cloud options. Future Processing supplies software development projects and teams, cutting-edge technologies and consultancy services. Company builds the processes with the clients by implementing the best software development practices.
Future Processing can be proud of its collaboration with Microsoft for more than 10 years. In 2019, the company was awarded as the best nearshore team by Global Sourcing Association and is also mentioned in the list of Top Software Developers 2020 by TechReviewer.
Why Can GBKSOFT Be Your Best Nearshore Software Development Partner?
GBKSOFT is a Ukrainian middle size company that belongs to the top 50 IT companies in Ukraine. With the experience of 10+ years on the market and more than 700 successfully implemented projects, we can become an extra pair of hands to your in-house team.
We deliver products for the following business niches:
Education

Manufacturing

Fintech

Healthcare

Retail

e-Commerce

Logistics & Delivery

Entertainment

Marketing
Our IT-specialists provide:
Web development

Mobile app development

Custom software development

Business Intelligence analytics

Social media apps
Providing high quality code and offering solutions for businesses, we are working with the following technologies:

By now, you may be wondering what you can get from cooperation with GBKSOFT.  And here is what we have to offer: 
High quality software development with a little bit of extra;
Discovery stage

where all of the unknowns will be found out and your  project idea will get shaped;

Consulting services where our expert will get back to you within 24 hours, provide a free consultation, and suggests the most suitable solution, feature set, and tech stack;
Software development from scratch and help with the software integration into the existing working environment;
Project development (web and mobile) including  the development of MVP, cross-platform solutions, complex enterprise systems and apps for wearables;
Full tech stack solutions built following the latest market and design trends and preserving all industrial compliances and standards;
Code review and further solutions modernization;
Advanced project management according to the Agile methodology.
GBKSOFT is a dedicated team of software developers that uses a client-driven approach and offers software development solutions. 
We know that results speak louder than words, therefore,  we have collected a Short List of Our Top Projects developed for different business industries. They are:
To sum up
Nearshore outsourcing services is a driving force, it's technologies are what helps mankind to move forward by bringing new products to market. Thanks to software developers, products come to the global market faster and more effectively.
Ukraine is a famous tech pool where you can find dozens or even hundreds of great companies. Ukrainian high-skilled developers provide a quality product for an affordable price so you can find a reliable partner for yourself and build long-lasting relationships by receiving your benefits from it.
Spice up your business with high tech productivity solutions!
Ready to start with digital transformation of your business?
We can become your reliable development partner.
Cost effectiveness, professional software team, high quality of product, nearby geographical location, cultural similarities are the key advantages of outsourcing software development to Ukraine.
Most Ukrainian companies would offer you very similar rates. Software developer's hourly rate usually varies between $25 – $49. A successful product is built on a teamwork. It is a cooperation of not just software developers but other specialists as well. Let's take a look at the common hourly rates in Eastern Europe: $25 – $30 for a back-end developer, $21 for front-end specialist, $25 for project manager, $30 for business analyst, $22-$25 for a QA specialist, $32 for a designer, and $33 for DevOps. It is quite affordable for clients, isn't it?
Here are some steps to follow:
a) define the priorities for your project.
b) learn about the company's expertise, portfolio, clients' reviews and company's rate and awards.
c) choose your future nearshore partner according to the geographical proximity.
d) think about the budget.